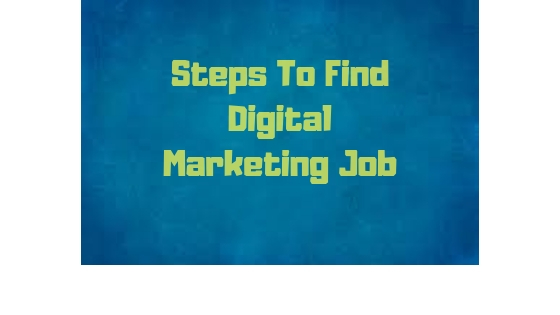 WORKING FOR YOUR DREAM JOB: GUIDELINES FOR GETTING ONE IN DIGITAL MARKETING
There isn't any easy way to secure a job of your dreams, especially in such a competitive environment. With digital advertising taking strides and literally increasing the number of jobs, people with dreams and aspirations still find it hard to land a good occupation in digital marketing. This is also not easy for marketing executive recruiters who are on the constant cusp of talent recruitment. The demand is strong but somehow getting a job in such a lucrative field has become an overwhelming task.
This problem is faced particularly by college pass-outs, who need good experience to play in the field. Somehow this problem has seeped into middle level experienced talent pool as well. The following curated guidelines are focused on securing the best digital marketing job of your dreams.
Garnering Experiences all the way through
Experiencing is the most essential education form for digital marketing. However small it seems or tedious it sounds, it puts your pre-existing skills to test. Google AdWords and Facebook Advertising are some of the tools that enable you to learn more on the field with real brand understanding. Following the passion to learn and practise fine-tuning in digital promotion is aided with your social media presence.  This can be then followed by taking up assignments for small companies as a freelance digital marketing agent who needs a web presence in or around there area of operation and product delivery. These provide you with key takeaways which will be immensely useful in digital marketing whilst they also help in keeping you updated with current trends and practices. It sounds wearisome but adds a meaning to your life and resume.
Training for your own good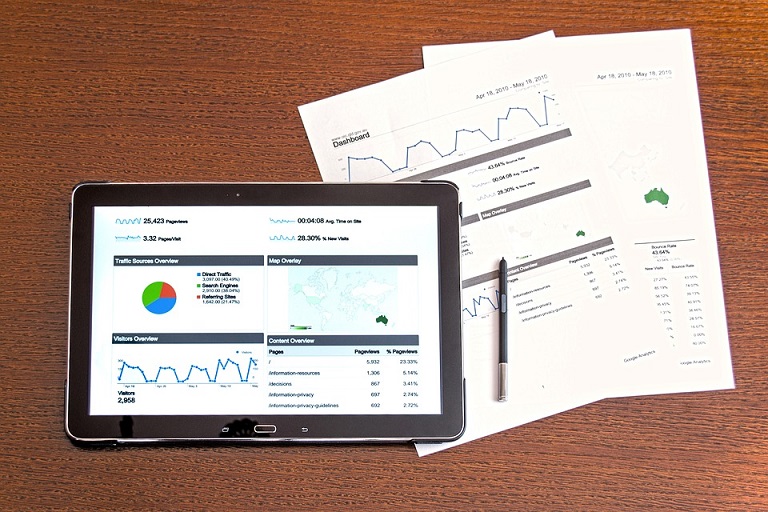 Might sound a bit clichéd, but starting from the bottom would only help you to rise better. A low earning trainee level position or even an internship is worth an experience and forms the part of your learning curve. This will help in intermingling directly with supervisors and experts who are senior to you and well versed with digital marketing. This should help you in –
Earning recommendations and referrals for the future job which is reflective of your talent and overall work ethic.
Learning on the job from your seniors and colleagues likewise, supplementing your skillset and ability to troubleshoot everyday problems one might face in this field.
Indirect or Direct interactions with clients will help in developing your workflow, method and ability to perform and provide results as per their need.
The easiest way to get insights from your probable clients and recruiters, it is the most basic tool to learn various aspects of digital marketing and web presence. The most preferred way is using a WordPress blog with very simple skill sets. The blog could be on any potential market niche of your interest (electronic gadgets, furniture, AI, nanotech).With the little budget, you can buy a custom domain name as well. Thoroughly research on items of your interest with consolidated facts and data, use defining keywords and this essentially helps improving search engine ranks and SEO. This can easily be your resume with your own entrepreneurial experience which usually is heavily praised by recruiters.
An area like digital marketing demands to sustain on extensive networks and contacts. This fact stays true during and after your training as well when real-life scenarios actually come into play. It includes maintaining contacts with friends and family in marketing, your college professors and trainers or supervisors. One might not know where an opportunity can come knocking on your door. This also includes-
Maintaining online presence and connectivity with a well-designed LinkedIn profile.
Attending conferences like SES and Search Marketing Expo, not only to gather interesting ideas but to also promote yourself and build a network with experienced digital marketing experts.
Actively applying to new companies and gaining information on a first impression basis.
Establishing Entrepreneurial spirit and Confidence
A right attitude and right amount of confidence go hand in hand in your recruitment process. While experiences and training should suffice you for your quotation of confidence needed, at last moment it may crumble. One might not know everything but may know enough to fill in gaps that may be very important for digital marketing. One should be confident enough to draw business towards their product, which should be easy if you know the tactics in digital marketing. Curiosity and willingness to take risks, especially in start-ups and fresh ideas reflect creativity which most marketing executive recruiters look forward to witness in fresh hire for digital marketing.
Whilst most of the jobseekers in digital marketing are often selected on the basis of their own learnings and trials-tribulations, this informative piece provides you with the very specific yet a general outlook on how to seek out an occupation in such a trendy field where experience is a must and creativity must be thriving.
Author Bio :