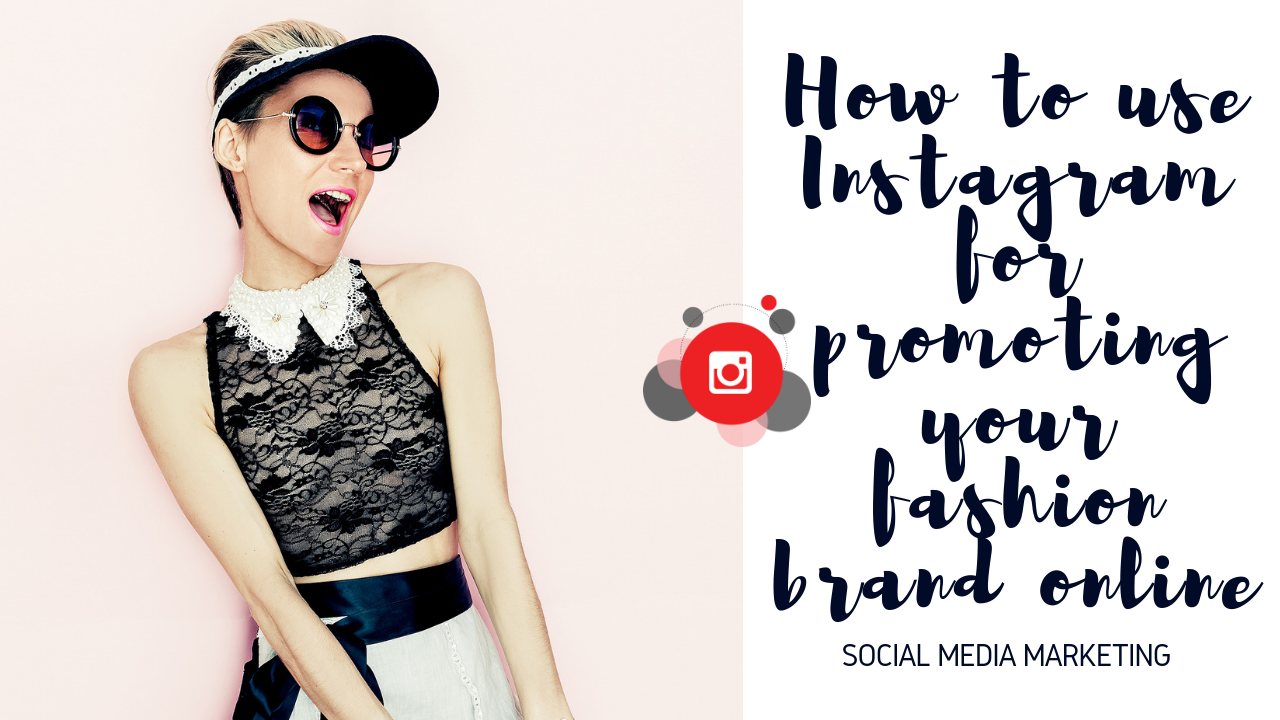 If you are an owner of a fashion retail store, then it is crucial that you should have for yourself an innovative and unique marketing campaign if you want to make it big in the fashion world. As a business owner, you are likely to be already aware of the importance of social media. You might even be posting photos of your fashion items on platforms like Facebook because fashion websites work well on social media platforms. But, it is vital that you understand that which social media platform will be the best for a fashion website. Instagram is the most appropriate website for a fashion brand. In this article, you will learn how you can use Instagram to promoting your fashion website.
Understand what Instagram is
It is likely that you will wonder why at all is it necessary for you to be investing your precious time to promote your fashion products on social media platforms, and especially on Instagram. Each day, there are lots of new social media applications which are launched. It is essential that you understand that Instagram will continue to remain popular and will not pass off as a temporary fad. These days, all of the most successful promotional campaigns have an active element of visual aesthetics and marketing. The customers will want to see first what they would get before buying it. As a result of this when you are giving images of your fashion items; you can achieve the objective with relative ease.
Instagram is the most useful social media platform for fashion business owners. It will help your brand to garner a lot of interaction and engagement with other people and potential customers who would be able to see the products that you have on offer. It is unlikely that a large number of people would be willing to read the details of your fashion products extensively from your fashion website, but they would be more likely to see the products that you want to sell.  Instagram will help you to do precisely this. Your site will also have increased organic traffic from this. You shall even get to link your Instagram posts with your fashion website. Thus, Instagram will be extremely vital for promoting your fashion wares.
How should you promote your fashion to people who use mobile phones?
There are plenty of people who use only their cell phones to browse the internet today. Also, a lot of people tend to do all their online shopping also from smartphones. As a result of these developments, you must try and target the mobile phone audience with much more attention. Instagram is easy of doing this. A lot of users on Instagram use mobile phones only to access the app, they publish their posts from their phones and check out other people's posts also from their smartphones. Instagram was created for cell phone users. Hence, people who like to use cell phones extensively to browse on social media would be likely to get converted and become paying customers when you use Instagram to advertise your fashion line.
How should you promote your fashion brand on Instagram?
You might be having questions in your mind about how you want to market your fashion brand. For this purpose, Instagram is a vital tool; it is useful for marketing clothing lines and fashion brands. The reason for this is that it will enable the users to see the photos of the fashion items that you want to sell, and they would not be required to go and visit your official website for this or even check into your retail outlet. You will be needed to attract your customers by uploading photos of your clothing line, apparels, and accessories. And with this, you must also upload great content and implement marketing tactics to see that your brand can get more exposure.
You should create an eye-catching business profile
You must have a business profile on Instagram. This profile will have to be able to explain the ideals that your fashion label is about, just like the type of clothes you want to sell, unique benefits your customers will get from wearing your clothes and so on. You should offer a chance for your users to connect and bond with your brand of clothing while they get to know more about it. This can help you in being able to engage a lot more with customers. You must include the details about your company. You should add links to your official fashion website with your profile on Instagram.
By only making a good business profile on Instagram, and then sharing beautiful photos of the fashion items you cannot expect to get too much success though. It is essential that your products get more exposure. More people need to see and learn about your products. To do this, you will have to get more followers for Instagram to help boost traffic to your fashion website.
Conclusion
Instagram is the best platform for you to share your fashion products and items. You will have to upload good quality photos of the fashion items that you have in your inventory and with it add all the vital information that is related to your business. By using Instagram, you will be able to make your fashion products get exposed to millions of people throughout the world. This can help you to increase your business outreach. It will promote your fashion website more. You will be able to generate more revenues. Hopefully, the information mentioned in this article will have helped you.
Author Bio :