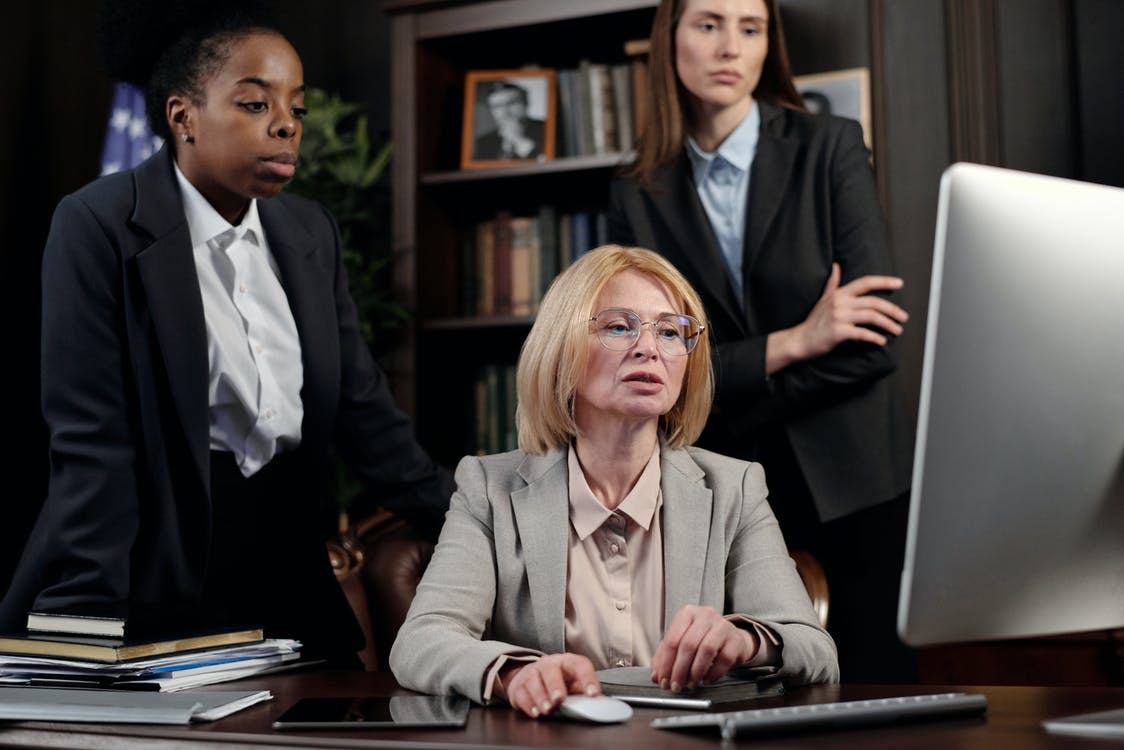 In today's modern world, almost all businesses already rely on the power of the Internet. That's because almost everyone connects online every day. In fact, statistics show that there are 4.66 billion active Internet users as of October 2020. That's more than 59% of the earth's population!
So, what do people do online? The most common activities include using email or instant messaging applications, watching videos, listening to music, shopping, and more. But the Internet is also a helpful tool for people looking for legal services. That is why if you're a part of the legal industry, you shouldn't miss implementing SEO for attorneys and lawyers on your website.
What is SEO?
SEO is short for Search Engine Optimization. This involves several practices geared towards improving your website in general, not only in its looks and content but also in other technicalities. The main purpose of SEO is to help your website rank high in Search Engine Results Pages (SERP).
Competition is expected in any kind of business. In the legal services industry in the United States alone, the American Bar Association (ABA) has recorded 1.3 million active attorneys as of 2020. With this record, it will be a big challenge for a lawyer to get clients. How to stand out from the competition? By relying on the experts of a digital marketing agency for law firms.
Is SEO Really Beneficial for the Legal Services Industry?
If you're not taking advantage of the Internet for your law firm or legal services to grow, think again. One study shows that 96% of individuals search online when they need to find an attorney. 87% of them proceed on contacting and hiring a lawyer while 74% only call one attorney.
These records only prove that people now solely rely on the Internet when in need of legal services. Gone are the days wherein you need to go through the trouble of checking out directories or contacts in the newspaper. Everything can now be searched online!
Here are some ways how SEO for attorneys and lawyers can help you further expand your legal services trade:
Improves Your Website
Creating a website from scratch might be easy. There are even platforms that allow you to set up a website for free. But the challenge comes in the content of the website. Sure, you may have tons of ideas about what to post but applying SEO tactics makes sure that you'll be able to monetize from it. A lawyer SEO expert can help make your website's content substantial so that search engines will recognize it to be SEO-friendly. And once it's recognized to be SEO-friendly, search engines will most likely suggest your website to online users searching for something related to your industry.
Produces Targeted Traffic
People who use the Internet are most likely online for a specific reason. Whether they are searching for a song or a local brand of coffee, they know what keywords to use for them to find what they are looking for. Part of an SEO strategy is to optimize your website to include specific keywords related to your industry. In this way, your website will highly be available in targeted traffic which improves both your branding and online reputation.
Pushes Your SERP Ranking Higher
For your law firm or legal services to grow, you need to have clients. And how will clients be able to reach you? By making sure they immediately see you in the SERPs. This is important because most online users will just settle on what they see on the first page of the SERPs. In Sistrix's research about Google's click-through-rate data, the first position organic result in SERPs gets 28.5% clicks while the second one gets 15.7% clicks. The tenth result only gets 2.5% clicks.
This just shows the importance of ranking high in SERPs. While your website may still get clicks now and then, if it's lost in the middle of SERPs, it will be difficult for you to achieve the growth you want for your business. The proper application of SEO strategies will definitely boost your website's SERP ranking.
Establishes Market Position
There are many ways for a law firm or an attorney to earn a reputation but it all starts with an effective marketing strategy. After all, how will you prove your worth if you're unable to get clients to handle? Through SEO, not only will you be able to attract potential clients but also you get a chance to look more trustworthy as you rank high in SERPs.
Welcomes More Prospective Clients
Once your website begins to attract organic traffic and rank high in SERPs, be prepared to answer prospective clients' inquiries. The more powerful your SEO strategies are, the more clients will come flowing into your practice. Plus, hiring SEO services for lawyers allow legal experts to take in more business with less effort.
Generates More Conversions
Not every contact made on your law firm turns out to be a paying client. But the good news is that the more calls or inquiries you receive, the higher the chances that you can convert them into paying clients. This is possible through strategic SEO applications. Also, if SEO is effective, lawyers can clear up their time to handle other areas of the business.
Achieving Higher Return on Investment (ROI)
The proper application of SEO leads to a successful venture for your legal services. It's all connected—your website is optimized properly, it gets more targeted traffic, ranks high in SERPs, and earns a reputation. Then, the influx of clients will lead to your firm generating more income. Furthermore, SEO is affordable. You don't need to spend too much just to get quality results. Thus, giving you a higher ROI compared to other types of digital marketing efforts.
In Summary
SEO plays a huge role when it comes to the marketing requirements of businesses. This process is also beneficial for those offering legal services. SEO for attorneys and lawyers not only helps in getting paying clients but also in building a name in the industry.
Check out other informative articles on our website today!