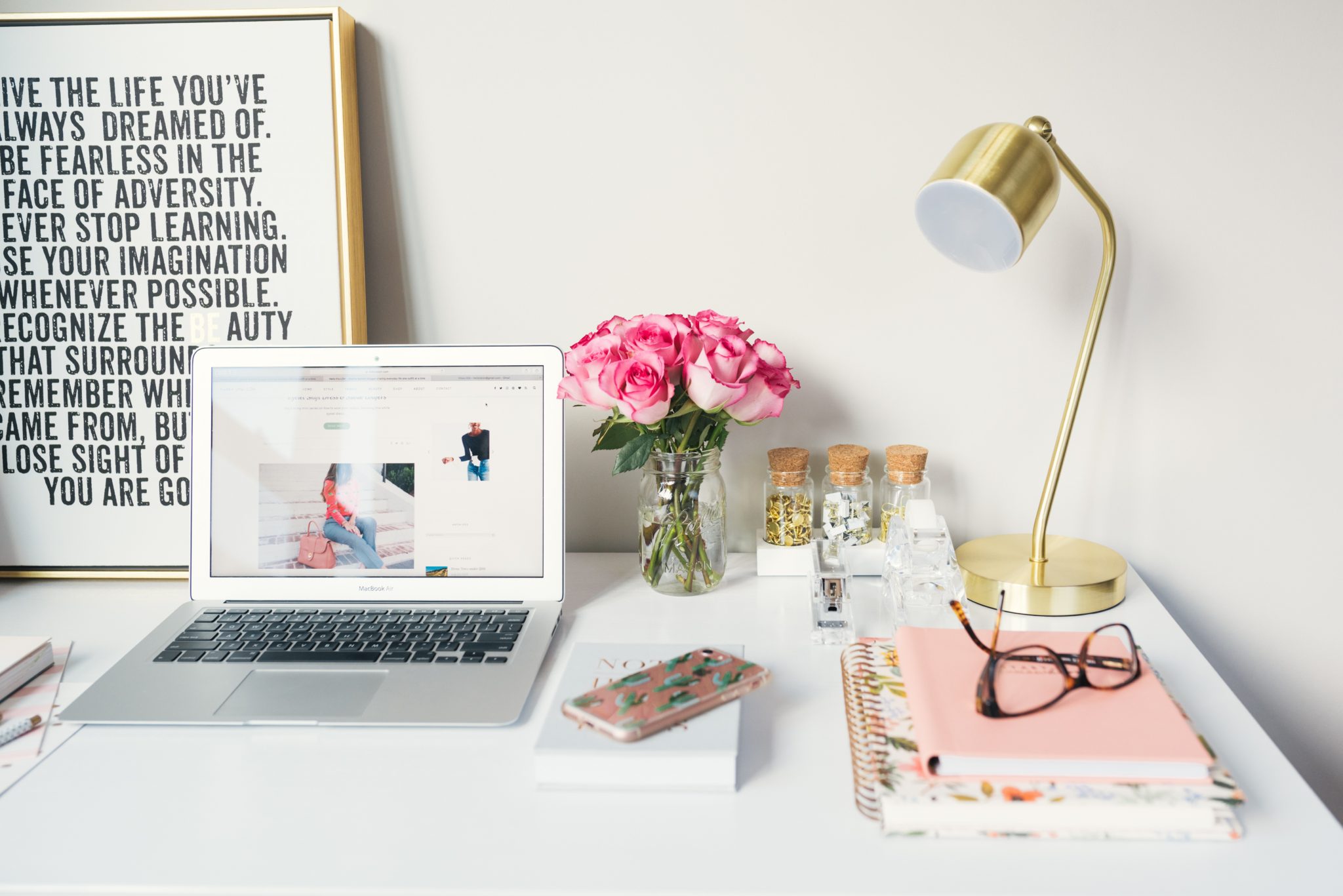 Big brand names like Gucci and Nordstrom don't get to be successful without being smart. It's one thing to know what you're doing in the fashion industry. It's a different issue altogether keeping up with fashion trends or setting them.
E-commerce is similar. Stay on top of changing trends so that your fashion business remains at the top of the leaderboard. Follow these cool actionable tips to ensure the online presence of your brand makes a lasting impression.
Get started by setting achievable goals
Implement these 10 actionable tips to perform scintillating SEO in the fashion industry, beginning with setting goals. Big names like Dolce & Gabbana started in 1985, and wouldn't have lasted without clear goals. Make sure your fashion biz is highly visible on the internet by using SEO keywords strategically. High visibility means your biz is credible.
Unless you're using long and short tail keywords wisely to achieve high rankings, your business is probably not that well-known. Set SEO keyword goals by understanding your target market. A good strategy attracts visits and enhances sales' conversions. Know what your target market looks for.
Appreciate how people from different demographics conduct searches, and align your keywords with this aspect. Then develop a keyword strategy to augment SEO for each demographic to attract large volumes of traffic.
Optimize keyword searches online
Several tools for promoting small businesses are available to sustain your visibility on the internet. Use a planner to strategize around optimum keyword usage to augment your brand. Optimum keywords reflect brand personality.
A suitable tool will help generate useful keywords and phrases to suit your brand. Use an analysis tool to analyze each of your landing pages, noting what words your competitors are using.
Apply keywords that your potential customers will logically search for. Keep in mind that these may work for you today, but won't apply to future trends, special occasions and seasons. Constant updates need to be made to remain relevant.
A tool like Google Trends will afford vital information to achieve this aim. Search volumes change with the time, so use long-tail keywords to overcome this hurdle. Visitors have a tendency to remain on your site for longer periods, and to make purchases when they locate you by using this method.
Always examine the tactics used by the competition
Rest assured that renowned brands like Nike and Reebok are engaged in analyzing each other's sites, along with those of other competitors. Competition analyses are essential to check what SEO tactics they are using to determine performance differences.
Check to see their visibility rankings, and how much traffic their websites attract in comparison to your own.
Also, look at smaller fashion brands to establish their revenue generation in relation to your website. Relate the same size businesses and fashion niches when making comparisons to enable you to generate the best SEO strategies for your own fashion biz.
Building and upkeep of internal site links
Links on internal site pages complement Google's robots, which constantly crawl websites to rank available keywords. Navigation is also simpler when visitors can seamlessly click on links to switch between web pages. Ensure regular maintenance is undertaken to check for broken or missing links, as this element impacts your SEO.
Build links between your site and others
Content writing, blogging and sharing articles on social media all help to build links to attract attention to your biz. Connect with additional fashion blogs to assist with your own site link development, or create links to connect with fashion news on further sites to aid in the promotion of your own site on as many fashion blogs as possible.
Participate in discussions, share your opinions on fashion posts to generate more connections. Engage people with unique content as widely as probable across the internet and social media to boost your site. Constant, consistent engagement is vital to building site links.
Optimize your content
Visitors will first note your Meta Title Tag. SERPs registers this tag, which is one of the most important factors in content generation. Your article title describes its content and has a direct influence on page rankings. Keywords should be placed at the start of the title, which shouldn't exceed 60 to 70 characters.
Click-through rates (CTR) are optimized by your content's Meta Description, but this description doesn't influence your ranking. Your description is a mini advert, which should not exceed 160 characters, and should encompass a call to action (CTA).
When posting content, ensure that your social media icons are linked to the relevant pages and that your plugins do what they are intended to do.
Original content promotes site traffic because people are always looking for unique information. Original content encourages interest and offers value. If you are still growing your business, delivering useful information that is unique, will promote your SEO and encourage interest in your fashion website.
Always use analytics to track traffic behavior
Get an excellent software product to analyze your website and traffic. Visitor behavior is frequently driven by SEO efficiencies, so use a good tool to support your own strategies.
An analytics tool will help identify SEO weaknesses, which can then be strengthened. A good analytical tool helps to track a myriad of elements on your site, which makes management easier. It will also aid in managing advertising campaigns to drive additional interest and growth.
How customer-friendly is the layout of your website?
If your customers cannot navigate your website with ease, they will lose interest. Likewise, if customers cannot find the fashion item they want with ease, they will look for it elsewhere.
Although not directly related to SEO, the layout of your online business is integral to retaining the interest of your visitors, the longer visitors stay on your site, the better chance they will make a purchase, think categories, and look at how well Adidas has achieved this aim.
Website structure and visual appeal
Site pages should load in under 3 seconds. More than this, and you're giving potential customers to your competitors. Determine page loading speeds with tools like Google Pagespeed Insights. If your pages aren't loading rapidly, speak to your web developer to fix this.
Equally, check the visual appeal of your site. Visual appeal also has nothing to do with SEO directly, but if your images are not appealing, excellent SEO strategies could be wasted.
Is your fashion site mobile friendly?
If you don't yet have a mobile-friendly website to complement your online business, you need to get one. Your mobile website should be as responsive as the original for further SEO. If it isn't, Google will blacklist your site. Check mobile site responsiveness with Google tools.
Conclusion
Even if your fashion biz can't yet compare with established fashion houses like Prada or Givenchy, you can manage your SEO well for the best results. Use the many tools online to support your endeavors while holding on to the dream of sustainable growth and wealth creation. Practice good SEO techniques, and you will get noticed.
Author Bio :