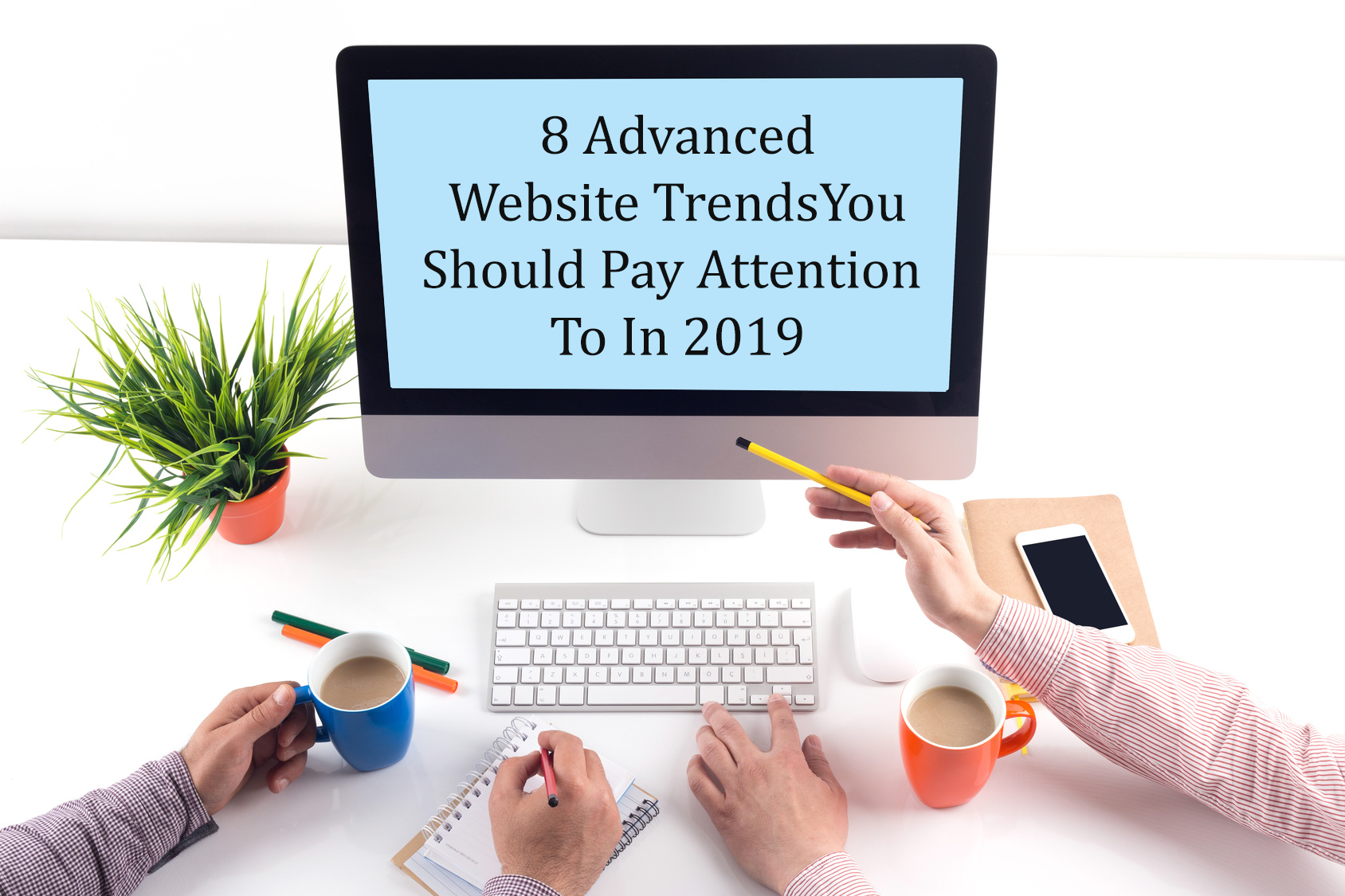 When it comes to generating a positive online user experience and converting visitors into loyal customers, website design plays a crucial role. At an average, a visitor takes just 0.50 seconds to decide whether they'll stay on your website or will go away. This means a site needs to make a stunning first impression to attract clients. Right from the page loading speed to user interface design, the significance of every design element should not be underestimated.
A well designed and coded website is responsible for boosting the sales, online reputation, brand identity, leads and conversions. With the evolving user interface designs, it is important to stay in sync with the latest web trends of 2019 to create a unique and fully featured website that is sure to keep you ahead of your competitors.
Some common web trends to focus on in 2019 includes:
Geometric Designs & Elements
For talented web designers who are looking to create a modern website, embedding geometric shaped elements is a worthy choice. These elements are getting more and more popular in 2019 due to the sense of balance and strength they offer to the site layout. Shapes can blend the gap between a flat design and broken grid and can be easily integrated into the website. Opt for bright colors and edged shapes with quick load times.
Minimalism & Oversized Typography
A bold and bigger typography is going to rule the website design trends 2019. More bold and oversized the fonts are, more are the chances of leaving a lasting impression to the online visitors. Rather than going through the entire stuff on the website, a user usually scans the headings and visuals to get a quick idea of what your services are all about. For better user engagement and connectivity, go with minimalistic designs.
Background & Banner Videos
Rather than static banner images, the trend of uploading video banners and background has gained an immense popularity. By using animations and unique graphics in a background video, graphic designers provoke the visitors to stay on the website at least until the video doesn't get over. This trend will quite popular and is sure to rule in 2019 too. Video banners and advertisement help in connecting with potential clients in a more impressive and profitable way.
Micro Animations & Interactions
User experience and easy navigation is something that can make and break your online reputation, no matter how much unique website design you have. Micro-interaction is a powerful medium of improving the user interface and provides an intuitive browsing experience to the visitors. This trend has come up as an emerging trend and is going to empower a number of websites in 2019. Use small animations and interactions to help the users in understanding and validating the site, such as mouse pointer and changing the color of the button.
Broken Grids & Asymmetrical Layouts
Only out-of-the-box web design trends will leave a mark in the coming year and broken grid or asymmetrical layouts are one of such designs. Since the focus is more on a flat and minimalist design, going with a unique broken grid and asymmetrical layout can give a striking look to your website. It not only maintains the alignment and consistency of elements but also ensures design symmetry.
Sticky Elements & Chatbots
Chatbots are a popular addition to a website that helps in enhancing user interaction and experience.  Not only this, these sticky elements are becoming increasingly popular in 2019 due to the integration and engagement features they offer via a call-to-action button. They can be embedded anywhere at the top, bottom or side corners of the webpage. In the coming years, chatbots are going to offer much more than just an upfront customer service.
Website & Page Loading Speed
It generally takes less than 3 seconds for an online visitor to decide whether they are going with your service or not. The flood of stunning websites on the Internet is just making a user impatient and flighty. Page loading speed is an important website trend that you should always focus on to improve the online leads and conversions. Try optimizing the content and images as per the latest SEO techniques to enhance the page loading speed.
Website Personalization & Customization
No two businesses have a similar design need when it comes to bringing them online. Websites with a unique design and graphics are sure to attract more customers, thereby creating unique experiences. If you want your online business site to stay in the competition, opt for coding custom designs.
Conclusion
To attract the attention of potential customers towards your business, it is crucial to stay in sync with the latest web trends of 2019. By identifying the online goals and objectives in advance, you can choose the right design elements you want to embed in your website. With an easy to design navigation, logo, graphics and relevant content, make your online visitors coming back to your website now and again.
Author Bio :