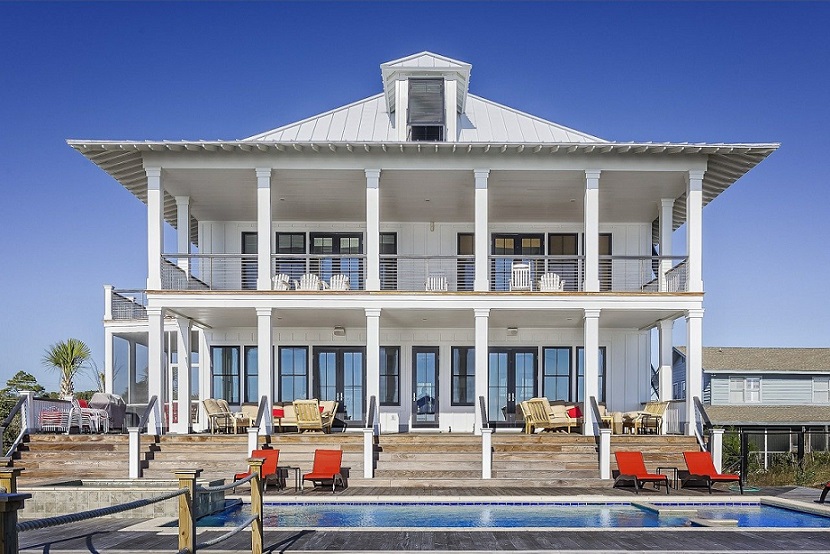 Are you buying your first home in New Jersey?
That's fantastic news on two fronts:
A) you're finally getting a place where you can settle down and grow your roots, and B) you chose NJ. The Garden State has parks, trails, beaches, major sports teams, and great food and more important than the location is the fact that there's nothing like owning your own house.
Unlike living with your parents, roomies, or even renting, you can now be the king or queen of the castle. However, as a new homeowner, you need to factor in the security situation of your property. The protection of your family is priority number one and is non-negotiable.
Here are a few safety rules when buying a house in New Jersey:
Hire a Trustworthy Realtor
Selling or buying a home isn't a small step, and it is the biggest financial decision of your life. That's why finding a real estate agent with perfect skills and experience to lead you through the process is a win to win situation. An excellent realtor can open up many opportunities in your home search, and you shouldn't start without one. They earn a commission for every home they sell, so the faster they can off-load a house, the better. Keep that in mind, because some realtors often fail to disclose a property's issues either on purpose or by accident.
Other points to consider:
If you have friends in the area, ask around. An honest realtor can save you future headaches.
If you have a buddy in the real estate business, ask for a referral.
Check out forums and ratings for reputable realtors in the location you want to buy a house in.
Observe the Community's Residents
Swing by your prospective community on different days of the week and at various times of the day. Observe how the residents interact with each other and their surroundings.
Signs of a safe community:
Plenty of children playing outside.There's comfort in the sound of kids playing.
Friendly neighbors are interacting with one another.
People are taking a stroll with children in tow, joggers, and people walking their dogs.
Residents are hanging out and having picnics in the park.
People out on their porches or patios.
The confidence of the community that their neighborhood is safe.
A variety of shops around a neighborhood.
Low crime rates are often great indicators of neighborhood safety.
Scope Out the Surrounding Neighborhood
Neighborhood safety is a team effort, but it starts with each. What can one do to make a neighborhood a safer place? Besides, A neighborhood's conditions say a lot about safety. Pay close attention to the quality of the surroundings and the general feel of the place. A run-down community in disarray isn't necessarily a bad neighborhood. However, it speaks of the quality of life in the area and how much residents care about their surroundings.
Here are simple things to consider:
Well-maintained houses and lawns are a good sign.
Conduct a property history search to get more detailed information on the house you want to buy and the surrounding neighborhood.
Sidewalks must be in good repair and show no signs of neglect.
Check if the mailboxes are in working order.
Look for broken down cars in driveways, vacant properties, or on the street. Seeing a lot isn't a good sign and will lower property values for the entire area.
The streets need to have adequate lighting.
Check the home you want to buy is near a police station. Nearer is better because police act as a deterrent, and you won't have to wait long if something happens.
Ensure the Prospective House Is Secure
Once you find the home you want to buy, give it a thorough safety inspection.
Things to check, install, or replace:
Check all doors, windows, and hinges for signs of weak spots, and if they're in working condition.
Replace all the locks, reinforce points of entry, and add extra lock sets like deadbolts.
Make sure the garage door works and is secure.
Check for existing CCTV cameras and reset or replace them.
Check the Property's Location, Position, and the Distance Between other Houses
In a community, there's safety in numbers. Houses clustered next to each other offer little privacy, but the fact that you have neighbors may act as a deterrent to burglars. Secluded homes that have little to no security are magnets for thieves because they can go undetected. Consider a property on a street that's well-lit to ward off any would-be intruders.
You'd also want to avoid houses positioned in the center of a street, or located near a busy intersection. High-traffic areas make it easier for criminals to hide in plain sight. Street noise can also mask any activity happening on your property.
Author Bio :