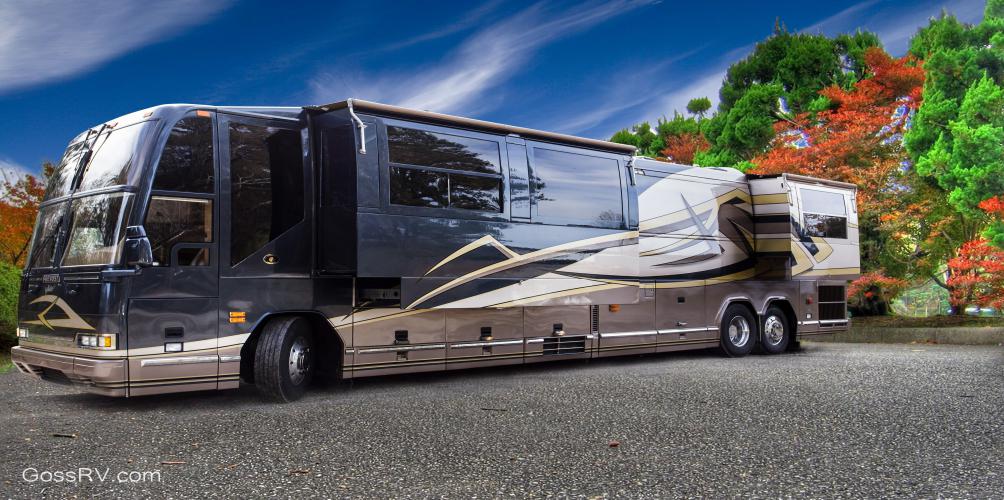 Looking for a bus conversion for your next road trip? Well, you are not the only one to do that. Lot of RVers look for a bit of affordable luxury while planning their next vacation and bus conversion for sale makes a lucrative option for them. Whether you are looking for a cost-effective RV for those long tours or wish to have a bit more creature comfort for the next family outing, you should never ignore certain aspects while considering a bus for conversion. Before investing in a particular model, explore multiple options so that you can find the best fit. Here is a list of tips that can make the hunt a rewarding experience.
Choose a Newer Version
Try opting for the newest version of a bus conversion since the parts of any vehicle get damaged or less competent over time. Hence, choosing an overused vehicle might result in increased maintenance cost. However, don't be extremely skeptical and avoid the older models altogether. You might get an excellent deal with a vehicle that is slightly older, but extremely well-maintained.
Focus on the Layout
Without a proper design, your bus-turned-motor home will not give you that  'at-home' feel during those long road trips. The ideal floorplan of a bus conversion should consist of a kitchen, a living space, a bathroom and a bedroom. To ensure a comfortable trip, look for models that can offer you larger living space. It should be big enough to accommodate a single couch or a small table without making the area look congested. Although you can't expect to have a thoroughly furnished kitchen in a bus converted RV, a refrigerator, two burners, and a sink are the bare-minimums. Most importantly, check if the bedroom is spacious enough so that it does not feel claustrophobic after placing the essential furniture.
Check out the Maintenance Records
While investing in a bus conversion, it's mandatory to examine the maintenance record of the vehicle. It should contain details of each repairing work that has been done on the vehicle over time. The report will not only help you know about the rig's history on the road (if it ever met with an accident, if it has ever been flooded and so on) it will also help you form an idea regarding the present condition of the vehicle.
Ask About Fuel Consumption
Fuel consumption is undoubtedly one of the most critical factors in determining the performance of a bus converted RV. Since RVs need a lot more fuel power as compared to other ordinary vehicles, it's essential to consider the cost of fuel right at the beginning. Check the condition of the vehicle tires, as low tires can severely affect the fuel efficiency.   To boost up the miles per gallon (MPG), use a tire monitoring system or a tire pressure gauge to figure out whether or not you need to inflate the tires. Make sure you check if the wires and spark plugs are in a sound condition and if the air filters are clean. It's important because the engine might not perform competently if it inhales the air through a dirty filter. Always opt for a model with a high-flow air filter. When equipped with such filters, rigs enjoy better mileage.
Investing in a bus converted RV is undoubtedly an expensive affair, and hence, you need to be sure before choosing a particular model. Following these above tips will help you narrow down the list of possible options. So, start looking for a bus on sale for conversion right now so that you can find the best fit at an affordable price.
Author Bio :