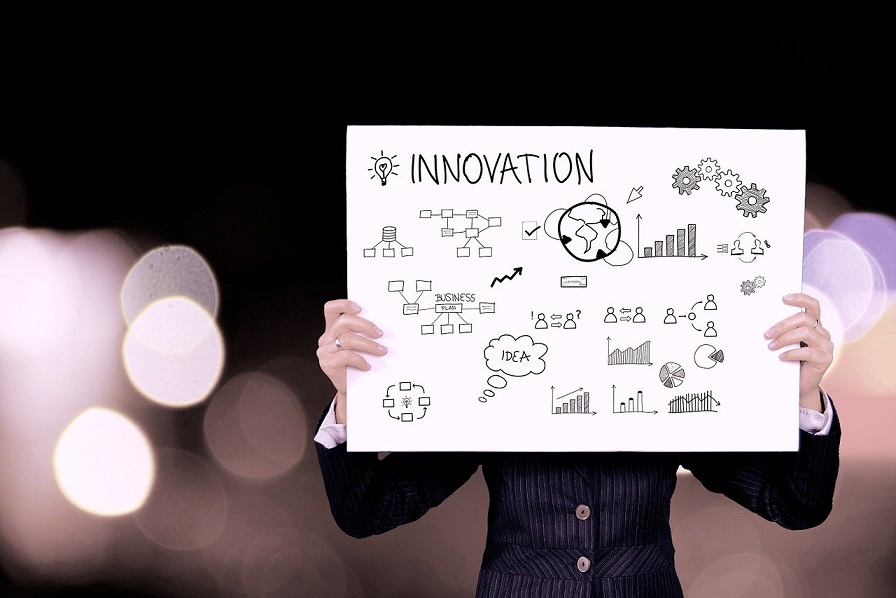 Is Giving a Presentation Difficult?
Presenting your ideas before the public definitely puts your nerves under strain. You are becoming over-sensitive to the mistakes you make during your speech or spot imperfections (which you have not noticed before) in your PowerPoint presentation in the middle of the talk. It distracts and gnaws you. You are starting to mumble and jumble words, forgetting how to structure the simplest sentences.
We all know this feeling of giving a speech in front of a big audience. Feeling is as if your brain just outrightly refuses to collaborate. This almost universal sensation is so familiar to us that we don't castigate others for not giving a clear, concise, and quality presentation. Simply because we know how imposing this task really is.
1.  The Value of Speech and Oratory Art
Although not everyone is going to be giving presentations every week, it is still an indispensable tool, wielding which will give you an apparent upper hand in your faring. The power of the word can hardly be underappreciated. Since the dawn of times, people have been devoting themselves to being the masters of public speaking. No wonder that oratory has become an art. This art requires hard work to achieve a real mastery in persuading and enlightening people with the information you want to convey.
In Ancient Greece, great orators had been highly valued and praised since they could easily influence such important and vital aspects of life like politics and judiciary matters. One talented orator could overturn the argument of many by a string of poignant and clear-cut words.
This indisputably essential skill has not lost its value through the trickle of time. Adept speakers are still as influential and appraised as they were a thousand years ago. Getting across the information you want people to savvy or fostering new products to a slew of investors involves the art of speaking and giving presentations to its absolute.
The question that many people pose is: "How to make my presentation more memorable and vibrant?" Here we will go through the most essential points that will help you to stave off your audience's dreariness and impart the needed information to its destination.
2.  Voice and Tone is Crucial
One of the crucial aspects of giving a presentation is to not turn it into a chore. Dreary and monotone voice, absence of any intonations or stress will lull your audience to sleep.
Therefore, maintaining a clear and sound voice, emphasizing the crux of your speech with heightened intonation, and speaking in a casual, calm manner are the key units in captivating the attention of the crowd.
There is also an aspect of finding the golden middle between rushing headlong with your speech and waddling slowly and boringly with your words. You need to keep your talk at a constant speed that can be easily followed and digested. This might prove to be problematic, especially if you are intrinsically a fast or slow talker. So it is better to rehearse it in advance.
3.  Speech and Text Structure
Structuring the way you are going to convey the information is grandly important. Your speech should consist of an introduction and preface, the body (the main message you are going to present) and generalizing conclusion.
However, the unending debate of whether it is better to preface your presentation with a joke is still up in the air and depends upon your audience and whether you will be able to deliver it. If you are not sure of your inner comedian, it is far more advisable to omit the joke part. What you especially should be careful about is self-effacing jokes. Don't overdo them! Forbes posted a great article about jokes in presentations, give it a read.
When writing a text for your speech, keep in mind that people respond better to short and concise sentences than long-winded and rambly ones. And also try to use a lexicon that is less insipid and bland. Emboldening and inspiring wordsmithery will glean a far better success.
Also, avoid listing dry measurements and percentages on the pie charts. You should rather make a PowerPoint visualization of how long, wide, or short this or that margin is. In that way, you can entertain and engage your audience more profoundly.
4.  PowerPoint Presentation
Complimenting your vocal accompaniment with easily understandable and engaging graphics is focal to the clinginess of your audience. PPT ought to be informative and visually explanatory. However, the gist here is to avoid making a mistake of, firstly, diverting the crowd's attention from what you are saying and, secondly, reading from your PPT.
These two aspects are critical if you don't want to squander your audience's focus. Your PPT should act more as a visual representation of what you are saying rather than to plaster up all your speech. Another big mistake that people tend to commit is not taking their eyes off their PPT. This is 101 of how to NOT give a presentation that can't be stressed enough.
Another worthy point to mention is that outlining the keywords of what you are talking about is a good practice to follow. This will help your audience to better be accustomed to the flow of your speech and not to get lost. So, don't overload your single slide with paragraphs of information but rather highlight the important points concisely and pithily with certain keywords bolded out.
5.  Make Your Conclusion Memorable
The last row of your text that you are going to vocalize should bring the whole speech to a grand finale. The Conclusion is one of those important parts of speech that consolidates everything that you've been touting about this whole presentation. It should be emphatic, clear, and to-the-point.
Doing a little recap of what has been said and delineating the focal points of the whole presentation is what the conclusion should be about.
You can also make a motivational and/or inspiring final word, although in some settings it might prove to be inappropriate. It's a double-edged sword that works poorly in environments like weekly business meetings or plan design meetups; but rather gleans the desired effect in product promotion, investor meetings, or school/university classes.
Practice, Practice, and Practice
Delivering a great presentation that is both influential and practical is not an easy task to pull off. Thus, you will not be able to give an impeccable presentation on your first or second try: it requires exposure and an actual effort to improve.
Nevertheless, it doesn't mean that you should yield to the hesitance and pangs of conscience. With a bit of practice and preparations, you can, with relative ease, acquire a skill that will never become obsolete.
Giving a presentation is quite a defiant challenge that many tend to shy away from, either on the basis of them being scared of public speaking or simply because they don't think it is a worthwhile thing to do. However, with every presentation that you give, you are gathering not only the experience that pushes you forward but also the sense of self-fulfillment and meaningfulness.
The core advice here is to unhesitatingly lunge yourself out of this box of comfort and commit to the ancient art of speech headfirst!
Author Bio :