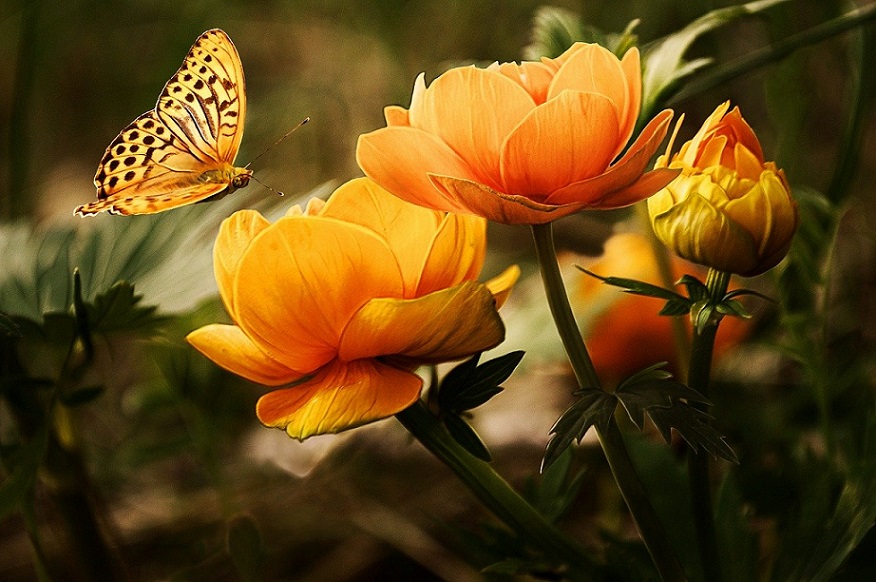 The perfume and pleasant colors of flowers reminisce all the sweetness, love, loyalty, care, empathy, and many more making them a perfect gift for every occasion. To rejoice those beautiful moments, Flower Company brings alive the same happiness with its heaven-like collection of flowers. 
Chocolates, teddy bears, greeting cards with messages from the depth of your heart, a ring, or any other thing you like to give, complete it with the lovely gift of nature: Flowers. You can buy a variety of fresh flowers from Flower Company in Toronto.
Flowers symbolize love. What could be a better gift than a floral present to your loved one that expresses the true feelings and makes you cherish the beautiful moments spent together? Be it any day, an anniversary, birthday, marriage, or anything else, a colorful bouquet and those scented petals will surely convey the right message and allow you to spread some love in the air.
To add that freshness and love into your day, here is the list of flowers you can give a thought about with a special message hidden in each variety of flowers, and Flower company is here to help you pick the perfect flowers for every occasion.
Create Memories with Flowers
If you are celebrating your first anniversary and doubtful about which cluster of petals will suit your day, go for Carnations. These flowers are known to be given on the first anniversary as a mark of commitment and affection. Plus, the carnations are regarded as the perfect for the 1st Anniversary. 
There is nothing that speaks of love and affection more than an exquisite bouquet of carnations set upon a table in one of the most luxe restaurants in town. Don't you think? The sweet-scented flowers, charming and beautiful, are a perfect gift to make your first wedding celebration an unforgettable memory.
Simple but attractive, the orchids are the representation of pure love and grace. Would it not be a good idea to have a colorful surrounding full of fragrant orchids with a subtle combination of white, pinks and reds. Also, orchids bloom more than any other flowers. So, let your special day be longer and fresher with these flowers.
And why not to make your partner feel more beloved? You can give a bouquet of orchids, add a cute teddy, chocolates, an anniversary card or balloons to make your partner happier and feel more special on this day. For this, Flower company is the best option to look forward to.
When it is about love and affection, you cannot forget roses. From white to red, yellow to orange and peach, they mesmerize our eyes and heart. From a single rose to the whole décor, this beautiful creation completes every occasion of love.
No more, you should say "Roses are red" when the Flower company can make any type of bouquet or even a corsage to give as a gift. Plus, roses are another reason to do something special for your beloved friends, who stand with us in all adversity and happiness. 
From the ultimate huge bouquet of roses to the elegantly scented bunch mixed with other flowers, the idea of roses can never fail to impress anyone.
The soothing petals of the flowers and exotic fragrance can bring vibrancy to any place or day. Some of the well-known kinds are Asiatic Lilies, Peruvian Lilies, Easter Lily, Tiger Lily, Orange Lily, Stargazer, Golden Rayed Lily, Casa Blanca Lily, Martagon Lily, Calla Lily, and Royal Lily amongst others. 
This flower is oozing out a feel-good vibe bringing calmness and peace to every occasion. Plus, lilies are a perfect way to justify the bond between two people. They represent positivity and happiness, so sending them for a birthday will be a great gift. When done deciding upon the variety and color combination, make sure to give a call to Flower company to beautify your day further.
Well, for those who do not know, daisies have a link with the Norse mythology, and it is also regarded as Freya's secret flower. Since Freya is a goddess of love, fertility, and beauty, don't you think a hand-made bouquet by experts will be great for a baby shower? 
You can mix daisies with other flowers like carnations, lilies, and roses to create a blissful bunch or even add only daisies in the bunch. Furthermore, daisies also represent a new beginning, and that is why giving as a parting gift also seems to be a great idea.  
The Daffodils resonate with new beginnings and the rebirth of something. As one of the perennial flowers to also bloom in the winter frost, these marvelous beauties will be a great addition to a housewarming party or can be given as a graduation gift. 
The bright yellow hues that are bent are a remark of the Narcissus gazing at his self reflection in the water. Daffodils are beautiful, adorable, and vibrant flowers that are an indication of hope for any individual.   
Bright petals and a call for spring, tulips can bode well with any occasion and event. But it is the color that makes all the difference in these beautiful flowers. Like red tulips (you guessed it) are a symbol of love. Yellow ones give out hope and cheerfulness. White tulips are best for sending your apologies and so on. 
Their different range of colors makes them suitable for every occasion. Be it a simply tied bouquet or your dinner table adorned with a bunch of colorful tulips in the center; these flowers can help you make the right impression at the right time. With tulips, you can never go wrong.