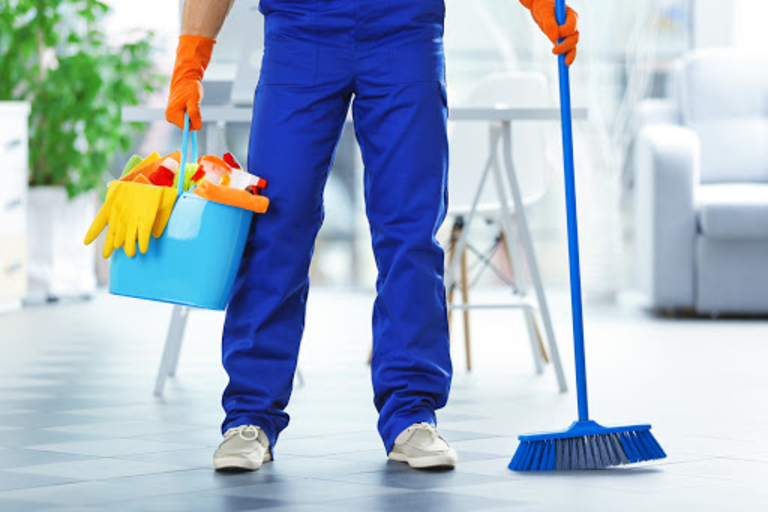 People spend a lot of their time working in the office, considering it as their second home. Therefore, it is obvious, that it should be kept neat and tidy. If home cleanliness is important, then office cleanliness is also important. Amidst the outbreak of coronavirus, governments of various countries are encouraging businesses to sanitize the offices to fight against the virus.
Keeping your office clean will not only keep your employees out of sickness but will also leave a good impression on visitors. In the case of manufacturing companies, employers will avoid fines for non-compliance by keeping the manufacturing plant clean.
Many businessmen may not know where and how to start to keep their offices clean. So, don't be confused, here is the solution to your problem. Keep these 6 important things in mind while getting the workplace cleaned:
Daily clearance of the litter
Whenever cleaning at the office is taking place, the foremost thing to observe is whether litters are thrown out daily or not. It is very simple but the most important thing for keeping the office clean. If the trash is accumulated at one place in the office, then it will give a home to germs and bacteria. Apart from that, if it is accumulated for a longer time, then it will stink.
This will make your workplace dirtier and unhealthy. Throwing out the trash could be done in the morning as soon as the office is started or before leaving for the home.
Keeping a stock of the cleaning products
Business owners should always keep an eye on the stock of the cleaning products. If there is a proper stock of cleaning tools, then your cleaning staff will be able to complete their task properly. To put it differently, having cleaning products on stock is one of the greatest ways of maintaining cleanliness in the office.
The important cleaning products include broom, microfiber cloth, mop, dustpan, bucket, and the best detergent. If these products are in stock in your workplace, then nobody will get a chance of giving an excuse for not keeping the office clean.
Pruning down the litter from the desk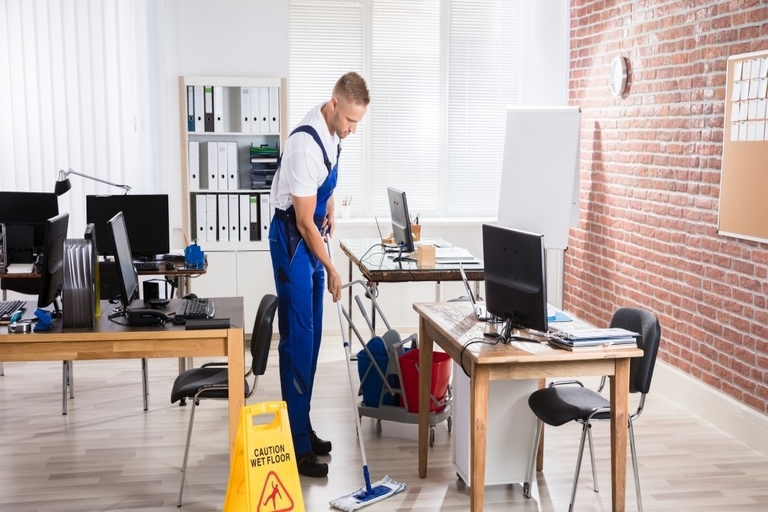 During work, employees get so busy that they sometimes forget to put the litter in the dustbin making their desk untidy. As employees' desks are their workstations and they spend most of the time there, keeping it organized and clean is important. People get habituated with not pruning down the clutter from the desk as they find dustbins far from their workstations.
Therefore, business owners can make their work easier by placing the dustbins in important areas of the office. Apart from that, encourage your employees to throw away their clutter in the dustbin soon after completing their work.
Proper arrangement of cables
One of the most important things to observe while cleaning the office is the arrangement of cables. You need to check whether cables are organised or not. Many companies look clean and proper but they forget to arrange cables systematically. If the cables are kept unorganised, then it would be dangerous. Also, its longevity will be reduced if it is entangled.
Apart from all these things, cleaning the area where unorganised cables are placed will be more difficult. Therefore, if you will train your staff on cable management, then cleaning work would become easier.
Set a schedule to clean the office
You need to make sure that the office is cleaned regularly by professionals. Getting a professional to clean your second home will make more sense as you cannot do it by yourself. If you are planning to clean it by yourself, then it can cost you a huge amount in deep cleaning in the near future. A deep cleaning may take multiple days, which may hamper your production.
However, if you don't want to hire a professional, then you can set a day for cleaning the office.
Putting signages wherever required
Every time, you cannot remind people to take care of cleanliness. Also, nobody likes to be micromanaged by someone every time. Right? A perfect solution to these problems is signages. Putting signages wherever required can help people to remember about their cleanliness responsibilities.
Various signs indicating to put the waste in the trash bin, use sanitizers to wash hands, etc. can be placed in the office. You can even put signages saying "save water" near washbasins to let the people know about saving water as a part of the eco-friendly business.
Do it now or regret it later – the choice is yours
Instead of regretting it later, why not start cleaning the office from today itself? Cleaning your workplace shouldn't be just a priority for you, it should be continuous and collaborative efforts too. Now, with the ways listed above, you will be able to figure out where and how it should be started.
Keeping offices clean is one of the easiest ways to keep the employees happy and stay productive.
Author Bio :