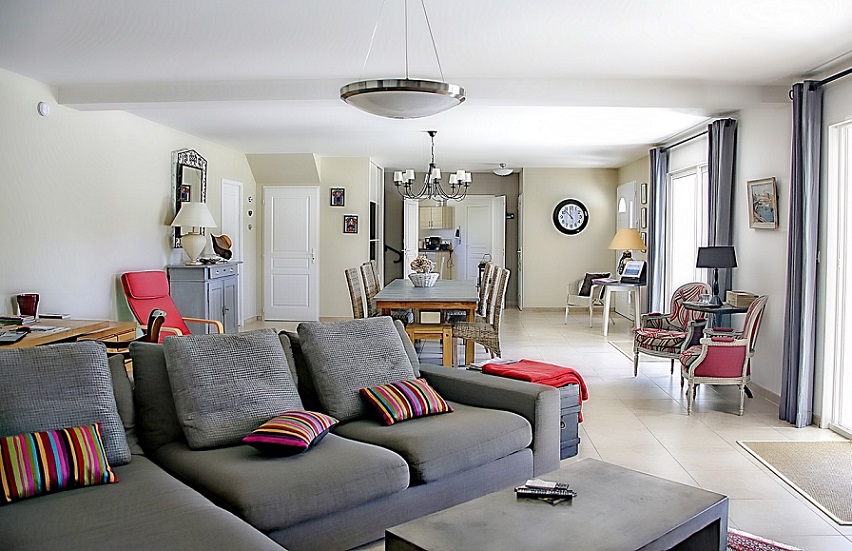 An aesthetically appealing humble abode need not cost a fortune. If you heed the frugal furnishing advice laid out below, you can make your property look like it costs a pretty penny… without having to actually spend one!
Here are three things you can do to decorate your home for less:
Take advantage of coupons
If you're determined to decorate your home for less, you simply must be willing to take advantage of whatever coupons you can get your hands on. Rest assured, there are plenty of discounts out there on the web waiting patiently for you to come along and make use of them. You just need to find them!
One of the first online platforms that you should head to in this instance is Goodshop. Here, you'll find a host of custom furnishings, pillows, throws, and kitchenware all for a fraction of the price they would usually cost. If you want to fill your home with a host of boutique items and stylish designs, be sure to take advantage of a Serena and Lily promo code.
Give your walls a fresh lick of paint
A fresh lick of paint is a simple, quick, and inexpensive way to give your home an instant lift. If the walls in your property are looking drab or shabby, simply take a paintbrush to them and, before you know it, they'll look brand new again.
Of course, the color that you choose to adorn your walls in will play a massive role in how effective your paint job is. If you want to choose the right color palettes for the right rooms, you must:
Base your paint color choices around the furniture and decor of the room in question
Take inspiration from the web (Pinterest is always a great source to turn to in this instance)
If in doubt, use testers and stay neutral
Reuse, restore, and upcycle
Before you go ahead and splurge a massive amount of cash on new items, take some time to consider whether or not you can reuse, restore, or upcycle your current worldly belongings. Not only is this a great way to save some cash, but it's also an amazing thing to do if you want to fill your home with a host of bespoke items that actually mean something to you.
If you fancy realising your inner DIY specialist, reusing, restoring, or upcycling the furnishings in your home could very well be the perfect challenge for you. Before you do set sail on this venture, however, it's important that you heed the following advice:
Make sure you prepare for your DIY task by drawing up a blueprint and equipping yourself with all the necessary tools
Don't be afraid to have fun and let your imagination run wild
Once you finish your project, protect it from further damage by waxing or varnishing it
Want to make your home look expensive without having to spend a boatload of cash on redecorating it? If so, be sure to put all of the advice laid out above into practice.