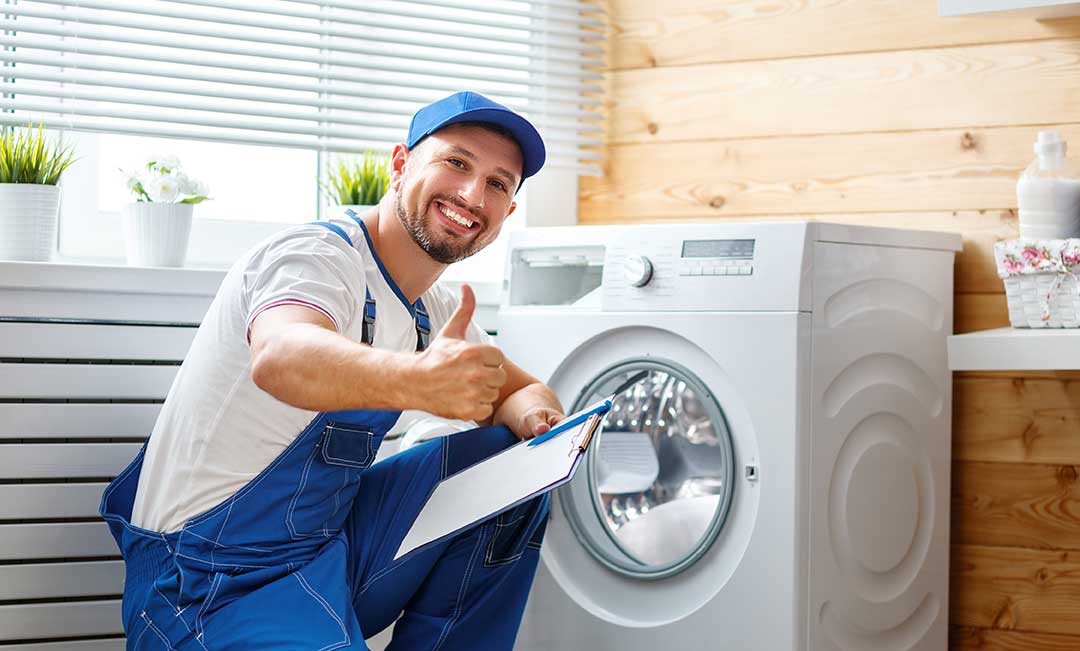 Electrical science has revealed to us the true nature of light, has provided us with innumerable appliances and instruments of precision, and has thereby vastly added to the exactness of our knowledge.
Nikola Tesla
This quote of Nikola Tesla is a kind of prediction, that shed light on the significance of electricity that has revolutionized our lives like anything. Today, we are totally dependent on electric appliances, from coffee machines to washers, we need an appliance to help us complete our smallest and biggest tasks.
Imagine your washer get broke while washing the clothes! Or your oven does not warm that frozen pizza, while you are dying of hunger pangs at 2 am. Luckily, appliances have made our life too easy. But unfortunately, no one can ever predict the functioning of these appliances.
Let me tell you a secrete, a little TLC can keep your appliances running like new! I am not talking about those expensive professional appliance repair services. I am talking about some simple and easy DIY appliance maintenance hacks that will help you save hundreds of dollars, and the nuisance you can face with a malfunctioned appliance!
Here is the rundown of our effective and simple hacks!  
1. Change Your Refrigerator Water Filter Every 3-6 Months
A refrigerator water filter blocks the impurities and contaminants in the water. Any malfunctioning in this filter can expose you to harmful water.  Therefore, it's important to change your refrigerator water filter every three to six months according to the water usage and type of filter being installed. You can check the customer guide to change the filter yourself!
2. Keep Checking Your Washing Machine Hoses
Researches and surveys have shown, that most of the washer and dryer accidents occur due to the clogged washer & dryer vents respectively. Similarly, poor maintenance of the washer hose is one of the biggest reasons for its malfunction. So, keep your washing machine hose cleaned, and inspect it for any cracks, leaks, or other damage, and repair them timely.  Well, if you are unable to recognize the issue, then it's better to contact professionals!
3. Maintain A Tight Seal On Your Oven Door
Do you know, if your oven door has a loose seal, it means 20% of the heat is getting wasted already?  The story doesn't end here, the loss of heat depicts that your food isn't getting an optimal temperature. So, you will get improperly cooked food. Also, don't forget about the hefty energy bill. So, be smart and make sure that your oven door has a tight seal.
4. Fix Rusty Dishwasher Racks
Yes, the rusty tines of your dishwasher racks are the reason behind the spoilage of your beautiful crockery. Want to get rid of it?  Just buy a tine repair kit, and resolve the issue yourself. Apply sealant on the rusty tines, let it sit for approximately 24 hours, and get tip-top dishwasher racks without any hassle, isn't it amazing?
5. Frequently Clean your AC Filter
A clogged and dirty air conditioner filter reduces its efficiency to filter air. It requires more energy to get the job done, give poor outcomes, and cost you hefty energy bills. Do you want to want to sit under a malfunctioned AC and pay reckless energy bills as well?  Absolutely not!  So, clean your air conditioner filters every twice a month. And get better cooling and reduced energy bills. Yes, this is how simple it is!
6. Replace Or Clean dirty range hood
Keep washing the dirty range hood or downdraft vent filters from time to time to avoid grease accumulation on the top and inside the filters. Otherwise, it will affect the efficiency of the entire appliance and soon, you will have to buy a new range hood. That will surely be a big burden on your pocket. So, keep it simple, keep it clean to avoid the hassle!
7. Keep Refrigerator Coils Clean
The coils in your refrigerator are prone to clogs, dirt accumulation that reduces its efficiency to produce cooling. As a result, food spoilage becomes common and your refrigerator dies slowly.  It's better to nip the evil in bud!  So. Once or twice a year, make sure to use a controlled vacuum to clean the coils. The vacuum will suck all the dirt particles and bring back the optimal functionality of your refrigerator!
In a Nutshell
Cutting long story short, proper maintenance and TLC can keep your appliances work more efficiently, and increase their life span as well. Try to resolve minor appliance issues yourself. However, despite following all the DIY hacks appropriately, still, if your appliances aren't working smoothly, then it's better to hire an appliance repair contractor and get the issue resolved professionals. Professionals have all the tools and they know what to look for and where to look for. Be smart, take a better decision, and live a nuisance free life!
Author Bio :