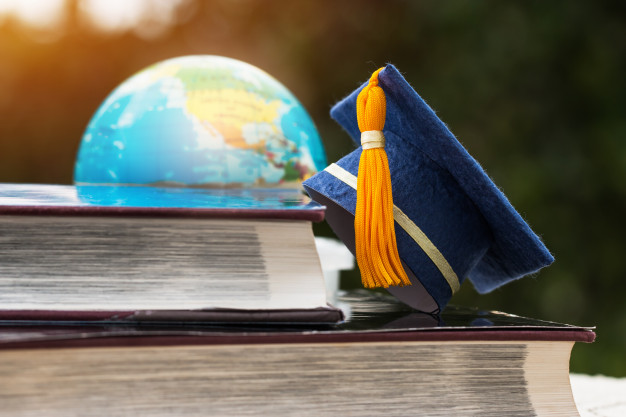 Studying abroad at a well-known university/college is a milestone for a lot of people. The thought comes quite naturally to people who are more outgoing, have a love for travelling, and are confident around strangers. However, for some people, it is a little difficult to mingle with strangers and adjust themselves to new surroundings. Nevertheless, being able to study at a dream college beats everything.
One should know that before planning to study abroad, there are certain prerequisites that must be kept in mind. We present to you the complete guide towards it.
Research work:
If you attempt to do any work without sufficient RnD, it does not account for a great start. Especially when working on something extremely important like planning to study abroad, half knowledge can be extremely dangerous. Therefore, do your research work, make tentative plans, make a flow of action to your best knowledge. Find out what course best suits you, figure out which colleges/universities provide that course, which are the top colleges, what will make you meet the eligibility requirements, what would be the cost of staying in that country apart from the tuition fee, and finally, will it really be worth all the efforts.
Overseas education consultants:
We often wonder – if we have the internet from where we can get all the information we need, to apply to colleges abroad, why do we need overseas education consultants? Well, we answer this question for you in the next few lines. We need that bit of expert advice to guide us through anything we do. Overseas education consultants are the experts who will guide you at every step of the way until you get admission into a college of your choice, overseas. They have the exact know-how of every process, all the trivial details that could be overlooked while submitting an application, and the exact process of applying to study overseas. Their experience and thorough knowledge enable them to help students with their admission process to universities abroad with ease.
Test preparation:
Once you have finalized on a course, shortlisted the colleges you will be applying to, met with an educational consultant and are clear on the eligibility requirements, the next step would be preparing for the tests that would allow you to apply to a college abroad. There are numerous tests for different countries, and depending on where you plan to apply, you must give these entrance exams. Some of them include IELTS, GRE, TOEFL, PTE, GMAT, SAT, etc. Most of these check your basic skills and your knowledge of English. They are required to be given well in advance of your application process.
Apply:
It is the crux of the application process. It is not merely form-filling with details like your name, contact details, and marks. It is a much more elaborate process which requires a lot of thought processing. You go to the particular website from which the form needs to be filled. The many things that you will be requiring to fill include your basic details, your academic grades, test scores, personal statement, and teachers' recommendations letters. It is important to give great thought to your personal statement and fill in your goals very intricately. Make sure you have a good rapport with your teachers so as to help them give you a good letter of recommendation for the university you are applying to. You also need to show how you plan on covering your tuition fee and living cost. That part is covered in the following point. There can also be an interview round after you have submitted your application.
Visa, Scholarship, and Finance:
Here comes the slightly difficult part. It is advised to get to know from a consultant the exact process of obtaining a visa, a scholarship or funding. A lot of these consultants provide services like filling up visa applications, preparing students for personal interviews, etc. 
Scholarships are provided to students with excellent academic records and exceptional achievements. There are various scholarships provided by the institution itself as well as the government of that country. Some may cover your entire tuition fee while some give a particular amount of waiver. These can be received based on different criteria like academics, sports, extra-curriculars etc.
A lot of banks have various schemes to allow students to take loans, and help with their funding. You can easily get to know about this through banks themselves, or through consultants.
After getting an offer of admission:
Once you get an offer of admission and you decide to accept it, you must prepare yourself to get out of your comfort zone. You need to look for housing, maintain a budget, decide what to carry, keep your expenditure to a minimum level, and make a tentative plan to manage your schedule if you are willing to work.
That is all there is to be prepared for, from here. The new and exciting parts and experiences await you once you land at your destination!!
Author Bio :