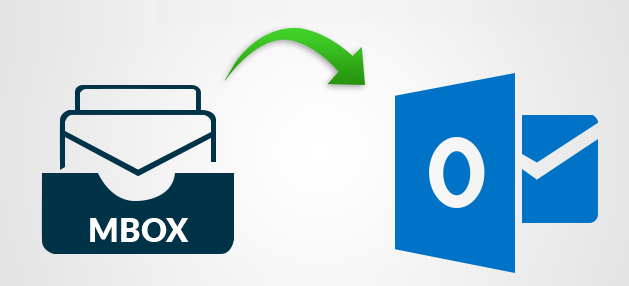 Converting MBOX to Outlook PST has always been a popular discussion amongst e-mail users who work with the MBOX e-mail client. The reason for the conversion is nothing but accessing the MBOX email with MS Outlook so we can use its features and benefits.
MBOX is one of the best available file formats that are open source and are supported by several email clients such as Thunderbird, Apple Mail, Claws Mail, Netscape, Spice Bird, Mozilla Mail, Opera Mail and many more. But with the growing popularity of Outlook, many users convert their MBOX files to Outlook PST.
How to convert from MBOX to Outlook PST?
The conversion part does not have many options to convert MBOX to PST. In fact, if we are looking for manual methods, there is only one reliable solution available. This will depend on the MBOX e-mail clients you do not use.
For example, if you use AppleMail and want to access its files on MS Outlook, you need to do a complicated conversion process. If you have enough technical knowledge, the conversion from MBOX to PST will be easier for you. Nevertheless, a single failure can lead to data loss while jeopardizing data integrity. So you want to download some e-mail clients from third party websites.
So, make sure you keep a backup of the MBOX file before converting it to PST. Okay, we've already talked enough, let's move on to the steps of converting MBOX to PST.
Note: Here's an Apple Mail MBOX file conversion to PST.
Step 1: Import AppleMail data into MBOX
Please open your Mac system and start AppleMail.
Go to the File menu and click Import Mailboxes.
In the open wizard, select the files in MBOX format and click Next.
Select a destination to save the MBOX file.
Specify the files to import and click Select.
Now select the data items from the files you want to import and click Next .
Finally, click Done and browse the Import section in the mailbox list.
Now you will install Eudora on your Windows system as you can not convert MBOX files directly to PST. This will require Eudora to perform the MBOX conversion.
Step 2: Create mailbox with Eudora
To begin converting from MBOX to PST with Eudora, you must add the MBOX file extension to the file imported by AppleMail. For example, TestMBOX in TestMBOX.mbx needs to be changed.
Move the file to the Eudora directory where all data is stored from the outset:
"C: Documents and Setting <User> Application Data \ Qualcomm \ Eudora."
Open Eudora and double-click the saved MBOX file, click Next, and then close the application.
Step 3: Install Outlook Express
To import emails from Eudora, Outlook Express must be installed on your system.
After installing, run Outlook Express on your system.
Open the File menu, click Import, and then select Messages.
In the list of email apps, select Eudora, and then click Next.
Now select the ".mbx" file that you have recently saved with Eudora and click OK.
Click Next for the next steps, and then click Done at the end.
You can access the imported mailbox from the local folder in Outlook Express.
Step 4: Import the mailbox from Outlook Express to MS Outlook
Now you need to import Mailbox from Outlook Express to MS Outlook, which can be done by the following steps:
Open MS Outlook and go to the File tab.
Click Open and select Import /Export.
The Import / Export Wizard will appear on the screen, select Import Internal Mail and Addresses, and then click Next.
Either find the option Outlook Express 4.x, 5.x, 6.x or Windows Mail, select the option and click Next.
Note: Make sure the option Import Email is crossed.
This will provide you with the email data in your MS Outlook MBOX.
Limitations of the manual approach
As you can see, the manual process involves several steps. There are also a few other disadvantages, for example:
It takes a lot of time to convert from MBOX to PST
There is a risk of data loss or data change
You need technical knowledge and expertise when using e-mail clients
Some e-mail clients used in the conversion are outdated
A better way to manually process is to use the tool – SysTools MBOX to PST Converter.
MBOX to PST Tool
It is an advanced tool that comes with intelligent algorithms to facilitate the process of converting from MBOX to PST. You can also use the software's filtering options to convert certain MBOX elements to PST. It is available for both Windows & Mac platforms allowing you to convert Windows & Mac MBOX into Outlook. Let's take a look at the working process of this software:
After installation, please start the tool on your system; The start page of the software is displayed on the screen. Click on Add File.
Add the specific MBOX files or folders for PST conversion. After you finish adding files, click Next.
After clicking on Next, the software enters all data of the MBOX file. You can click on a folder to preview the content.
Now select the specific emails you want to convert and right-click Export. This step is similar to applying filters to the mailbox.
Else, click on Export button on top without selecting emails.
The following window appears on the screen. Select the PST (Outlook) for the conversion of files and folders that you want to convert.
Choose whether you want to split the PST file or not.
In the next step, select a location to save the file to your system and click on Export.
The tool will ask if you want to merge all the added files or not.
After that, it starts converting MBOX files to PST. Upon completion, a notification will appear on the screen, confirming the same.
So you can quickly convert MBOX to PST with the help of SysTools MBOX to PST Converter. And you can now import these PST files into Outlook 2019, 2016, 2013 and 2010.
The Conclusion
Converting MBOX file to PST will be a basic necessity for those who want to take advantage of the power and features of MS Outlook. Considering that scenario we have outlined a method to convert MBOX file to PST. We also introduced third-party software for a faster conversion.
Author Bio :