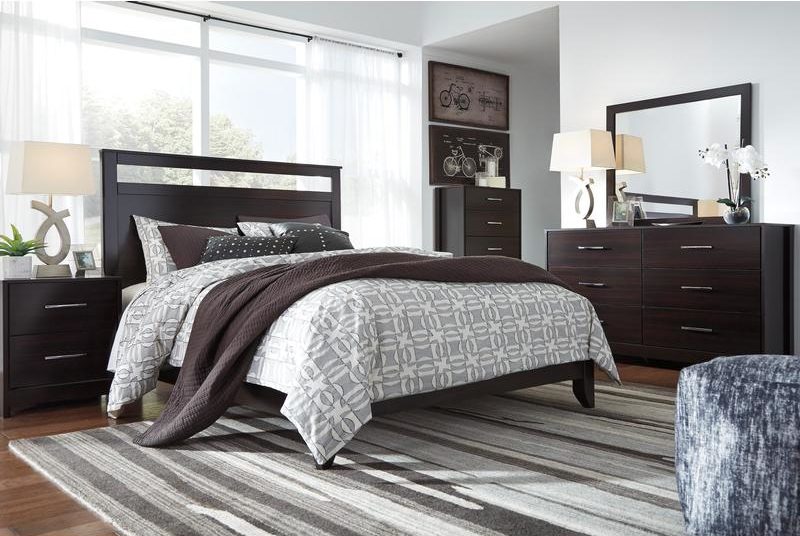 Is your style more modern or traditional? What's your personal sense of taste and beauty? What kind of personality do you have? All these are questions that can be easily answered by your style of furniture you have in your bedroom. Choosing a bedroom set that reflects your personal style is easier today than it ever has been before. These sets come in a variety of styles and designs and all that's required of you is to select the one that best represents the theme you want for your bedroom.
Going the Modern Route—Find Sophistication in the Little Things
A modern set of bedroom furniture has an attractive and sophisticated appeal. It's a perfect combination of a complex mood and a classy outlook. If you are a fan of clean lines, nothing will excite you more than a modern style bedroom furniture set.
Bedroom sets with a modern design include simple bedroom furniture that include low profile beds. Choosing the appropriate size of furniture gives your bedroom more space and enhances the comfort of being the perfect size in the perfect position. The spacious feeling that is created with this type of bedroom set makes modern style bedrooms very attractive and comfortable to be in. Most people who use this type of set-up for their bedroom spend a lot of time in this room because of the comfort level.
Going Traditional
A traditional style bedroom set is perhaps best described by the terms Grandeur. This style features intense craftsmanship. The lavish furniture these sets carry in the bedroom features ornate woodwork and is of beautiful design. The center of attraction for a bed with such a traditional design is mostly a set with a beautifully designed bedpost and lucid designs on the headboard. The wood tones for all traditional furniture are intense. The general feeling of sleeping in a traditionally themed bedroom is sleeping like a king or queen. And there's no better feeling when you are that king or queen.
How do you pick the right setting for your bedroom?
There is no reason as to why you should struggle to get a comfortable and fashionable bedroom set. While the bedroom is a staple for many family members, getting the room to complement your personal style while saving money is a must.
Author Bio :