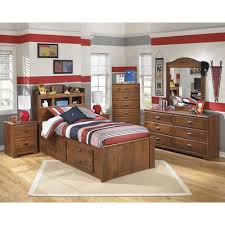 What really determines if a furniture item is 'accent' or 'occasional'? These two terms are challenging to give a true definition to and a lot of people don't have a take on them. The best way of defining these two terms is to give an illustration using the functions played by both. In this article, we give illustrations and examples to help you understand the relative terms whenever they are used.
Accent versus occasional furniture–is this important?
The truth is that the above terminology seldom matters unless the terms are being used in a conversation at the same time. So, if you're shopping for new furniture, like a table, and someone describes it as an occasional table or an accent table you will understand the difference.
There are, in fact, instances where accent and actual furniture are the same thing. For this conclusion to be reached, a common definition for both terms must first be determined. The term "accent" refers to a similar connotation when talking about language. Furniture that is termed "accent furniture" focuses on a specific style. In an Egyptian styled themed room can, a statue of a jackal can be used as accent furniture.
Examples of Accent Furniture
Accent furniture, also referred to as 'accent pieces' are used for emphasizing a theme or to add character to a specific room. Examples of accent furniture include a reed diffuser, a round table with a small vase filled with flowers on top, or a chess table used for decorating a room. Accent pieces are not solely used for decoration purposes and are typically smaller than the featured furniture in the room.
A home office can be accented by the addition of a freestanding globe while a chest in a hallway and a small table at the entrance can be used as accent furniture in these rooms. An ornate oriental footstool in a living room is also an accent furniture piece since is helps set the mood or theme of the room.
Accent furniture can also be used in complementing the decoration in rooms like the bedroom, hallway, dining room or living room. Furniture used in this way can be occasionally found in bathrooms with carousels for lotions.
Examples of Occasional Furniture
The most popular examples of 'occasional furniture' are end tables and coffee tables. Occasional furniture is basically defined as furniture used on an occasional basis. Both definitions are so broad that many furniture pieces could fit into both categories. Some examples of furniture used 'occasionally' are rockers that you might only use while sitting on the porch or an ottoman that you may only use when all your family members get together. As for as furniture used "on an occasional" basis, a coffee table falls perfectly in this category.
The best way to look at it is that 'occasional furniture' that is used on occasion while 'accent furniture' compliments the showcased furniture in a room. So, items like a loveseat or sofa don't typically fall into this category. At the end of the day, your individual definition of the terms 'accent furniture' and 'occasional furniture' depends on how you define them.
Author Bio :