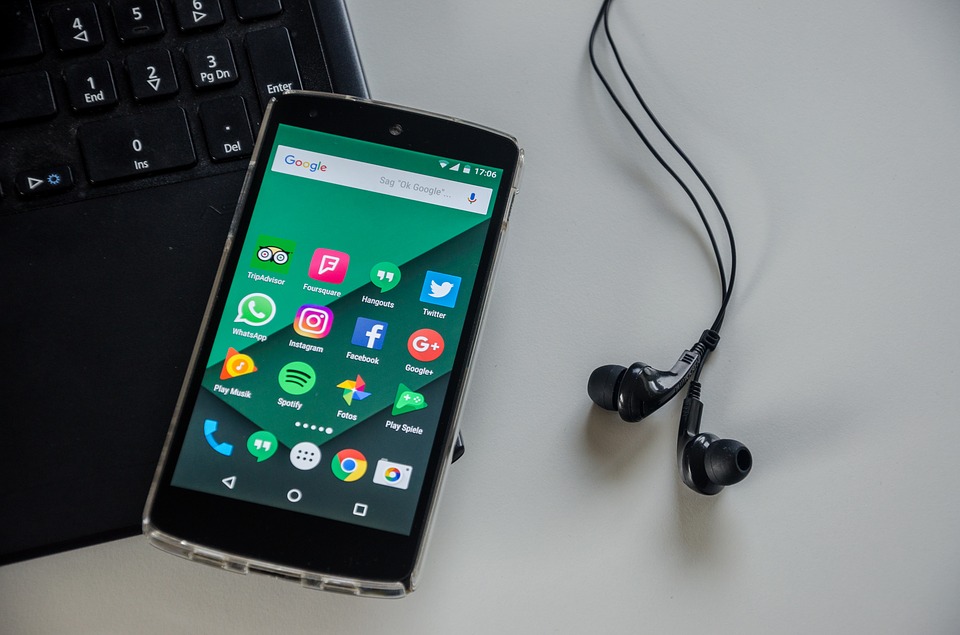 Many organizations are at a crossroads when it comes to relying on a mobile app to perform their business-critical tasks. Businesses regardless of size are striving to remain competitive in their respective domain and using a mobile app for performing critical tasks is an effective way to be so.
Leveraging the power of intuitive, interactive mobile apps to manage the administrative, marketing, CRM, and other management tasks, organizations can improve their efficiency and enable their workforce to deliver better results.
Today, mobile technology plays a crucial role in the professional and personal lives of people-whether it is sharing information, connecting with employees and friends, communication, and so on.
Here's a list of 9 time-consuming, business-critical tasks employees can do better with a mobile app.
9 Time-consuming, Business-critical Tasks That Can Be Performed Better Using Mobile App
Mobile apps can help organizations modernize the way they manage workloads. Businesses can improve performance and increase agility with the shift in a focus to mobile technology-leveraging automation and access to real-time data for deep insights into performance, resource allocation and utilization, and workload simulations.
Managing Human Resource
There are numerous HR software solutions available in the market that can enhance employee experience. From providing access to the employees to the distribution of important Human Resource information, mobile apps have the potential to improve the speed and efficiency of HR personnel.
Either an organization can engage with a mobile app development company to develop a customized software application, tailored to the specific business requirements or pick a feature-rich software based on SaaS model, which is a less costly solution.
Below are the key features an organization must ensure in the HR software:
Allow access to employees anywhere, anytime
Enhance self-service so that HR personnel can focus on their critical tasks
Guide the employees to direct questions at the right place
Enable promoting specific initiatives or topical events anytime
Optimized with privacy features
Push notifications to enforce key messages
Recruitment
With a recruitment mobile app, managers can work even when they are not at their desk. From setting up an interview to taking the interview of the prospective employee, every task can be performed easily through a mobile app.
Here are integral features of Recruitment Mobile App:
Schedule interview with a click
Track the task and appointment scheduled with the candidate
Quickly update the task status and fill the details based on the requirement
Manage the candidate record effortlessly
Communicate with the candidate anytime, anywhere
Performance Management
Mobile apps are a great way to manage the team's performance and progress. Using the apps, organizations can track all the projects, manage workflows, create tasks, and plan meetings and programs. In the market, there are numerous mobile app development companies that provide software products on subscription with advanced capabilities to manage team and projects.
Key features of the performance management mobile application:
Assign task to each employee
Create private projects
Enable collaborating with vendors, partners, and contracts
Set metrics or KPI for the teams
Enable employees to set objectives
Customer Relationship Management
With a mobile app, organizations can standardize sales processes, right from the lead conversion to the creation of reports and evaluation of performance. Besides, it also helps in keeping a record of sales history, conversion rates, and win-loss, along with the records of sales team members handling the products, services, territories, and customers.
Below are the key features of advanced CRM software:
Email integration, opportunity management and lead tracking
Save data automatically
Store contact's portfolio and system profile
Keep the record of events, meetings, and calls
Visualize and manage sales pipelines
Marketing
Marketing leaders throughout the globe are turning to mobile apps to gain a competitive edge in the market. Building and releasing apps are much easier today with the rise of numerous mobile app development companies that cater to both large and small companies, based on their requirements.
In the modern times, there are numerous apps for marketers that not only help them launch a campaign but also enable them to measure the results from scratch. Besides, it is also an indicator of the growing role and responsibilities of marketers in technology management.
Here's a list of features a Marketing Mobile App must have:
Enables sales, communication, and training processes within the organization
Promote the assistance of internal designers, developers, and IT
Keep end-users interested and return through appealing interfaces
Equipped with usage metrics to facilitate evaluation of factors such as analysis of the navigation, length of time spent on an activity, and so on.
Customer Support
According to a report, 78% of the enterprises using a customer-facing app have reported that they have witnessed an increase in their mobile app audience in a year. Mobile apps intensively impact when it comes to maintaining post-purchase loyalty, as customers feel more connected with a 24X7 operating tool.
Key Features of a Customer-Support App:
Self-service account features
Ability to pay bills through the app
Support regular interaction with the customer-care department
Send push notifications
Equipped with location-based features
Promote reward programmes and loyalty schemes
In-built Augmented Reality feature to support the submission of copies of identity documents
Scheduling and Dispatch
Scheduling and dispatch is an integral part of the small businesses, be it electrical contractors, HVAC companies, oil & gas, cleaning companies, and many more. Almost all the companies are in some way involved in scheduling and dispatch of the field team, irrespective of size.
Key features of a Scheduling Software:
Smart planning and scheduling calendar board
Quick estimates and work-order creation
Quick invoicing and automated payment reminders
Ability to manage and organize all employees, roles and hierarchy
Ability to create actionable business reports
Payroll Distribution
Payroll distribution is one of the most critical tasks, as employees are highly sensitive to payroll irregularities and errors. Managing the payroll distribution manually is prone to errors and causes a delay as well.
Listed below are the crucial features that a Payroll Distribution Mobile App must have to ensure timely and accurate payment to employees.
Set attributes based on affiliation at
Track all standard information including demographics, dates, and cost centers
Includes multitude ways to pay the employees
Privacy and security features such as customizable payroll alerts
Zero involvement of paper
Accounting
Accounting needs proper attention, with zero tolerance for errors. Using a mobile app, organizations can reduce the errors and close their consolidation cycle within a few days.
No matter what business you are into, accounting forms the backbone, and thus covers a wide range of tasks including measurement, processing, and communication of financial information. The best initiative is to contact a mobile app development company to create a customize accounting mobile app to perform the task or use a software based on the SaaS model.
Key Features of Accounting Application:
Capture, store, and analyze critical data to generate insight into new opportunities
Enable powerful and customizable reporting
Interactive dashboards for easier decision making
Maintain accounting system paperless and error-free
The Final Thoughts
There is a wide range of mobile apps that covers a vast spectrum of business-critical tasks. Using the applications, task can be automated and performed from anywhere, anytime. Modern businesses need these types of capabilities to survive the competition and make their business more profitable.
Author Bio :