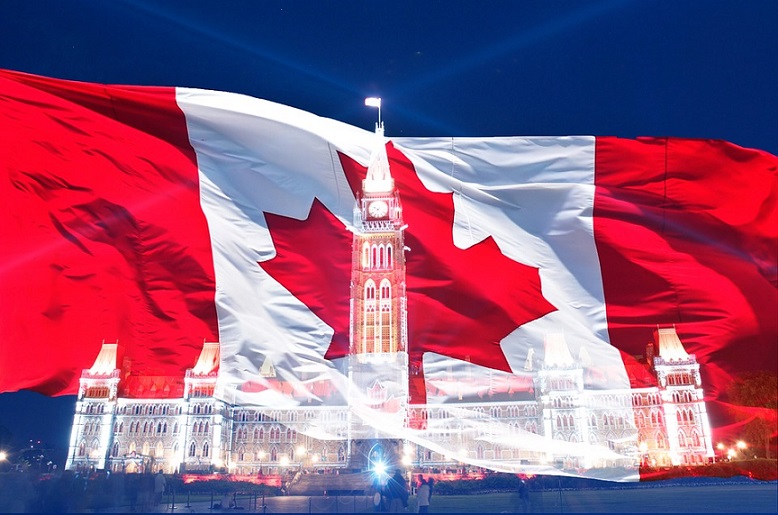 Canada is a big and beautiful country that especially shines bright during the summer season presenting great opportunities for people to enjoy its many beautiful parts. Winter lovers especially extreme sports junkies also enjoy their time in ice covered alps and landscapes of the country. However, if you are from the GCC, you will need to apply for a visitor visa first and get all your documents sorted out before you can actually land in Canada safely. Fortunately, there are some high quality Immigration Consultants in Dubai service providers who also offer reliable visitor visa services getting you up to 6 months of stay in the country when you apply with the right documentation.
Once you have gotten all your visa requirements sorted out and are ready to board that flight to Canada, it is important for you to know a few important things first. As being a completely different part of the world from the GCC countries, Canada has a few protocols in place that are both customary and traditional at the same time. Some of these protocols are safety and security related as well and can land you in an unwanted situation when you are not aware of them.
Here are a few significant things to know before starting your visit to Canada from the GCC:
Emergency Numbers and Information
For any country, one of the first thing you should do before entering it is to know and have saved all emergency numbers. Emergency situations can happen to anyone and it is not unusual for a visitor to a foreign country to find themselves in one of these. Canada borrows many of its operational procedures from the neighboring US and emergency numbers are the same as well with 911 being available for any kinds of police, medical and firefighter emergencies.
This emergency number is free to dial from any carrier and a lot of international carriers (also some from the GCC) cover it as well. 911 is also often available in areas where cell signal is not to be found adequately providing visitors from the GCC peace of mind that they can always call someone for help when it is dearly needed. Emergency numbers are one of the most significant things to know before starting your visit to Canada from the GCC as they are different than what you find at home.
Travel Documents and Papers
Travelling from the GCC, you will always need to carry your passports and other travel documents to be safe. Embassies in the GCC countries can sometimes also issue travel documents for special applicants with certain conditions or application types. It is important for you to travel with all these documents for your entire stray in Canada.
The thing to keep in mind is that you can be asked to produce your travel documents and passports anywhere anytime without even there being a reason for it. The Canadian law officials are at liberty to ask for any visitor's passports or travel documents when they see it fit. Having these at first reach such as a travel belt carrier or even the top pockets of your handbags is always a good idea.
Canadian Provinces and Their Vastness
Canada is big, second largest country in the world kind of big. The vastness of the country is divided into only 10 provinces and 3 territories. This province division is comparable with the state layout of the United States and then the major 3 territories engulf all these sub-divisions. It is the easiest thing to not know your targeted territories and provinces and miss out of those nice locations.
Take the example of Vancouver, which is located in the British Columbia province while Montreal lies in Quebec. A detailed map of Canada can tell you exactly what you need to know but the distance between two major cities in the country can actually be as much as your actual travel from your GCC based country to your landing destination in Canada.
Canadian Dollars and Currency
The Canadian Dollar is country's local currency. Paper bills of $5, $10, $20, $50 and $100 are in the running. Coins of $1 and $2 are also used as part of the operational currency. The paper bills are called by their amount and Dollar while the common name for the $1 coin is "loonie" and $2 coin is referred to as a "toonie" in regular language.
A sculpture of Raven and the First Men by British Columbia's First National Artist Bill Reid lies on the back of their $20 bill and this along with all other printed images or pictures carry important meaning to the country. The sculpture itself is of great importance in history and is on display at the UBC Museum of Anthropology in Vancouver. The museum and the sculpture are both open to public for visits.
Alcohol Usage and Consumption
All Canadian provinces have set their own legal drinking ages. Usually people from the GCC do not indulge in drinking, yet it is important to be aware of state laws and also in case you are one that does support such activities. Only Alberta, Manitoba and Quebec have raised the legal drinking age to be a minimum of 19, all other 7 provinces have a minimum age of 18 in place.
Expected Tipping Protocols in Place
Tipping can often be disregarded as something not being significant at all, however, that is far from truth. While you dine, drink, travel or stay in any of the country's hotels, taxis, bars and clubs or restaurants, you are expected to tip the service providers a total of 10% to 20% of you original bill.
These are the few important things to know before starting your visit to Canada from the GCC. However when you intend to stay in the country for much longer periods of time and even get a permanent residency (PR) as well, you will need reliable immigration to Canada from UAE or the rest of the GCC services to assist you through all the tough and complex procedures.
Author Bio :