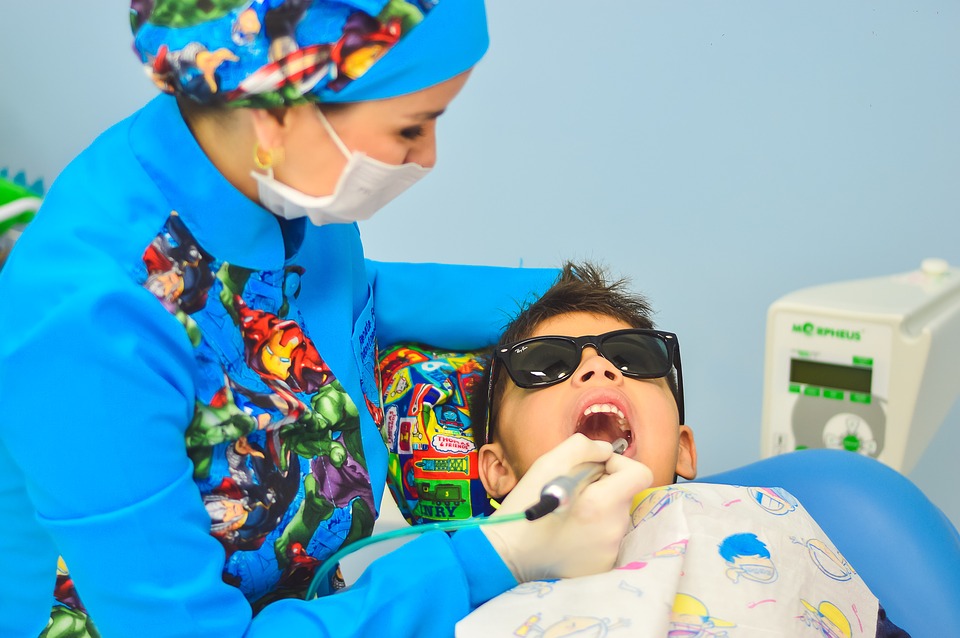 Being a parent is never easy. It's much more than a day. Every step is aimed at providing the best possible to care to your child. If you're not good at it, chances are your child's health might suffer. You just can't allow your little ones to eat whatever they feel like as it can affect their dental health. There will be a need to motivate you wards to give focus to dental care. When it comes to the dental health of your child, a lot will depend on how you teach and guide them. And if you falter, their teeth and gums may suffer.
Here are tips on maintaining children's dental health –
1. Teach Good Habits
As a parent, it's your responsibility to teach good oral habits to your child from an early age. Even when the baby has no teeth, you have to brush their gums gently to not let them dental health affect in any manner. And when are a bit grown up, you can teach them to brush the teeth twice a day and clean their tongue daily. Make them understand how much difference oral care can create, and if you do it on a regular basis, the results will definitely be encouraging.
2. Show them the way
When it comes to maintaining dental health of children, parents need to step up and show them the way. Which means, they have to brush with the child, motivate them to follow suit and tell how it's done. kids easily learn and imitate what their parents do, and if you are regular with oral care, chances are your kids too will follow the right path. You can make them learn the right way to brush, floss, clean their tongue and rinse the mouth so that they don't mistake.
3. Careful with food choices
Our dental health is often the reflection of food choices we make. The same is true with children as well as most of them are sweet-toothed which makes them prone to dental issues. It's your duty to keep away your wards from sugary items like candies, cakes, chocolates, colas, fruit juices etc. Don't let them binge on starchy snacks as it can cause plaque build up to ruin teeth and gums gradually. Rather, you make sure your child's diet includes apples, carrots, leafy greens, water, almonds etc. for better dental health.
4. Get a Checkup
Dental experts advise parents to take their child to the dentist by their first birthday. This not only helps remove their worries of the dentist but may also help them maintain superior dental health. Your child between the age 2-5 deserves to see the dentist twice a year to get assessment on their dental growth and development. The dentist can check whether the teeth are emerging correctly, whether there are any alignment issues; any cavity inside the mouth etc. Such a meeting can help your child a lot in the long run as they will be truly be on top of their dental health then.
5. Tell them good oral care etiquettes
As a parent, you will always be there with the child telling them some good thing about oral care. Take this as a chance to instill in them right knowledge about dental health. Teach them about dangers of not brushing properly. You can motivate them to eat better so that risks of bacteria and plaque can be kept at a bare minimum. Your kids can learn a lot of things about oral care when you assume the mantle of a role model, which is definitely not a hard thing to do.
6. Consider Sealants
Most kids are in the habit of eating too much sugary items. They literally gorge on anything with a trace of sugar. This is not a good thing considering the risk such foods or items or drinks can have on the dental health of your child. There will thus always be a risk of teeth getting stained, weakened or discolored. You however can talk to the dentist and see if your child's teeth could be sealed. Because, sealants are very helpful when it comes to preventing cavities and fillings. This can help you child stay on top of their dental health without any worry in future.
7. Use Rewards
If you want your child to take oral care seriously, try rewards. It works big time and you can thus keep your ward motivated as well. Ask them to be regular with their oral hygiene routine, brush and floss daily and eat healthy and if they did, you could reward them with whatever excites them the most. This strategy is something that even a best dentist queens will recommend, and you can deploy it with conviction. This is how your child's dental health can be maintained easily.
Author Bio :