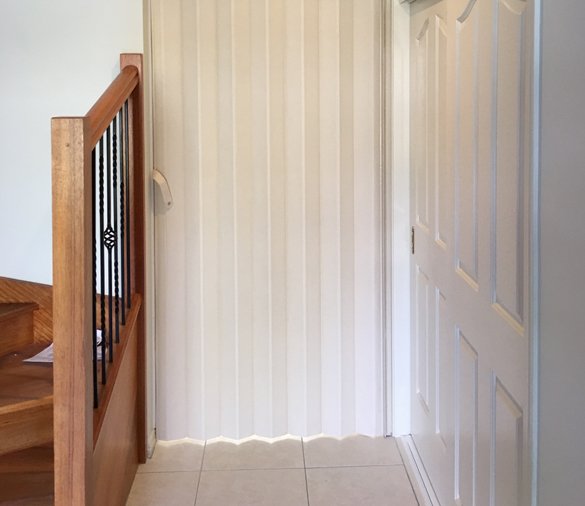 Home owners in Brisbane pay close attention to the appearance of their home. Mostly they prefer using timber works to add aesthetic beauty to the house along with warmth luxury and character. Are you among those owners looking forward to add timber to their interior or exterior? Instead of using the wooden texture as large solid areas, you can try those timber framed windows and doors to feature in your house.
How about installing timber folding doors in your West Brisbane house? Yes, folding doors are the trending feature in both residential and commercial properties. Let us know some of its benefits before you make a decision.
Aesthetics
For making doors, no other material could be as beautiful and appealing as timber. No matter what you chose – a timber bi-fold door or simply the solid timber door, both will add to the aesthetics of your house. Timber gives a pure finish to the beauty of the property, especially if you are settled near a bushland or have a good amount of trees in your garden or backyard.
Not just your house, timber doors add on to the appeal of your office as well. Moreover, a stained timber door will give it a majestic look. Try installing a dark stained, solid timber door which will show a sense of authority and prosperity to your office. It will look great with matching set of timer furniture.
Insulation
You might not know but timber acts as a natural insulator. It works great in saving on utility bills and energy costs when it comes to cooling or heating the home or office. To the contrary of materials like aluminium that work ultra-efficiently in transferring heat and act as reverse insulation, timber allows to keep your home warmer in winters and cooler in summers.
Longevity
Coming to the durability or what you call life expectancy, timbers tends to last longer than any other material used for folding doors. If damaged, it can be repaired quite easily, even if it is a structural damage. In case of an aluminium door, it needs replacement unlike easy repair of the timber folding doors in Brisbane.
Environment
Timber is amongst the sustainable resources available in nature. It consists of a reverse carbon footprint that indicates more carbon storage and higher release of oxygen. Additionally, products made of timber have extended shelf life. Being a natural product, timber doesn't consume lot of energy or cause any serious impact on the environment as building materials.
If you want to install timber folding doors, you can find a number of reputable providers of or manufacturers of folding doors in Brisbane. Timber has got several benefits, you can rely on the material to add to your home's interior or exterior.
Author Bio :