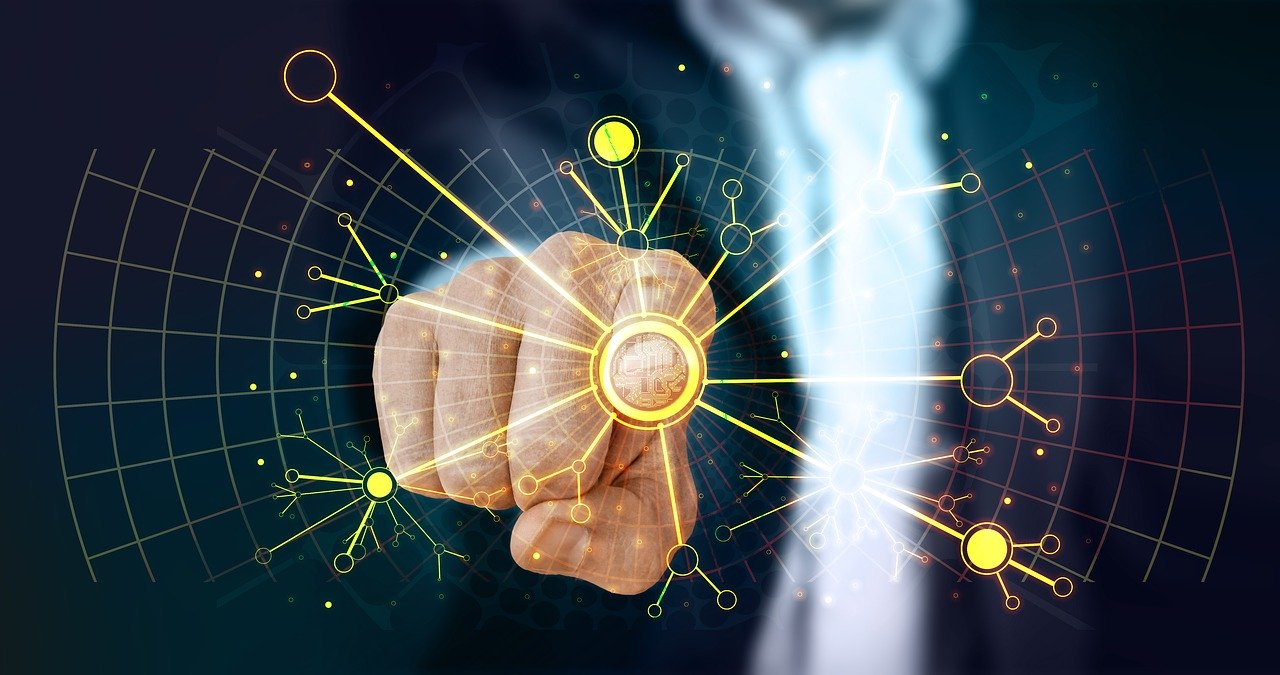 Only a few days are left for 2020, and still, you aren't done with your New Year shopping. Your kid is eagerly waiting for the latest version of Xbox 360, and your wife's anniversary gift is still pending!
The next moment, you pay the entire bill through your credit card, right? But just think for once what will happen if there's no value left in your credit card?
That's when you feel the absence of a financial planner!
According to a recent survey it has been revealed that more than 80% of the buyers prefer swiping their credit/debit cards for paying their bills. Only a handful of buyers can be rolling in dough. Rest may end up in getting bankrupt for using too many credit values!
However, the bank has to suffer the loss!
That's why before taking any financial decision it's important to consult a suitable mentor who can prioritize credit decisions for a business as well as bank.
That's one of the reasons to include Artificial Intelligence in finance nowadays. Apart from helping banks and credit lenders to provide financial loans, AI helps financial decision-makers to assess the potential of a business and a bank before the entities agree to vouch on the credit option.
Time to find out how,
Zest Finance: smart tactics to detect a borrower before giving loan
Using Zest Automated Machine Learning (ZAML) platform, it not only helps the companies to assess borrowers financial capacity rather helps in:
Utilizing data points to maintain transparency while judging the financial capacity of a borrower
Helps in predicting risks before sanctioning a loan or financial assistance to any company, firm or a proprietor.
Reducing losses due to bad debts or 'loans that couldn't be recovered' by 20-25% in the finance sector.
Data Robot: A mentor for every borrower to handpick the right credit loan

Known for its popularity as an automated machine learning software in Boston, Data Robot helps data scientists, engineers, and business analysts to pick the right financial decision before opting for credit loans.  Maximum IT professionals and executives rely on it because of it's
Quick and accurate predictions about decision making
Flawless evaluation to avoid fraudulent credit card transactions
Accurate predictive models, which helps a business owner to get sound knowledge on digital wealth management
Carefully predicting every pros and cons before taking loans for direct marketing, blockchain,
A number of financial firms rely on this software because of its extra ordinary skills to predict the financial potential of any borrower before sanctioning credit loans.
Scienaptic system: A loyal guard to protect financial firms from making loss
A well known AI in New York Central, Scienaptic systems provides reliable financing platform for protecting bank and credit institutions from making a loss.
It's not a new thing for the creditors to seize the mortgaged property of the borrowers in New York on failing to repay the loans within a stipulated time.
But that's a pretty big legal fuss for a bank!
Sometimes the asset value of the bankrupt borrower's property may be less than the amount that was sanctioned on credit from the bank. In many cases even after seizing the entire property of the debtor the financial institutions could barely recover the entire amount of loan.
That's why Scienaptic Systems were introduced in financial firms, as they always act as a watchdog to avoid:
Crediting loans to the debtor who may not be able to repay it later
Lack of transparency before finalizing a certain amount of loan to a borrower
But that's not all; its main responsibility is to:
Connect chunks of unstructured data and smartly transform them into an analytical model
Helping the creditors to decide whether to sanction the loan or not.
If the industry reports are to be believed, this year, Scienaptic proudly claimed to save 151$ of financial loss within just three weeks!
Can you just imagine?
Underwrite. AI: a complete financial advisor for every SME's to eliminate financial risk
Another example of Artificial Intelligence which primarily deals with risk management, Underwrite.AI is a common name today for maximum SME (Small and Medium Enterprises) and business loan applicants.
Acquiring the portfolio of the credit seeker, the machine has sound intelligence to segregate the difference between good and bad debtors.  Its loss minimization scheme has the capacity to eliminate loss percentage by 25-50%. Maximum corporate firms dealing with finance always rely on its ultra-smart machine learning capacity before lending boatload cash from any financial institution.
Kensho: a nerdy machine intelligence for solving every financial queries in lucid English
Popularly known for answering complex financial queries, Kensho has been widely accepted by maximum financial banks. Huge financial giants like J.P. Morgan, Bank of America accepted its smart intelligence to detect the financial capacity of the borrowers before sanctioning loans.
Its data analytical intelligence uses a smart combination of cloud computing and natural language processing known as (NLP), which helps a bank to get an answer beforehand about the financial capacity of the borrower.  Such answers help a financial institute to get 100% authentic financial condition of a loan applicant before crediting an amount.
According to Forbes, in 2017 Kensho's AI database predicted an extended drop in British pound following the Brexit days. According to S&P Global, Kensho helped the bank to acquire USD 550$ million from a business deal in March 2018.
Ayasdi: Cloud-based on-premise intelligence for solving complex financial disputes
Cloud-based on-premise machine intelligence like Ayasdi is financial software in maximum international banks nowadays because of its risk management tactics. Companies associated with fin-tech space deployed Ayasdi for anticipating customer needs and assist the financial firms to avoid money laundering.
It's said that Ayasdi's AML detection solutions have reduced the investigative volume of financial institutions by 20%!
Quantitative trading for sanctioning credit loans on strategic trade deals
A financial institution always looks out for a fleshy trade deal from its creditors. A financial institution can consider a business deal successful only when the borrower repays a fleshy amount on behalf of a credit loan.
Quantitative trading analyzes the large and complex data to identify a deal that can be an outcome of a strategic trade. Such a kind of algorithm trading automates trade processing and saves valuable time. Eventually, that reduces the human effort to find a suitable deal for sanctioning a loan with a high rate of interest.
Alphasense: an automated tool for discovering the trends and changes in the financial market
Most popularized in New York Central, Alphasense is well known to the financial industry for serving banks, investment firms, etc.
Using natural language processing, Alpha Sense identifies and analyzes the keyword searches, news, transcripts, etc. associated with the latest changes and trends in the financial market. The platform is very much useful for the brokers and traders helped both the parties to gain easy access to global filings, press release, earning call transcripts on public and private companies which are available in the search engine.
Kavout: a machine learning AI software for quantitative analysis of financial market
Kavout's AI data popularly known as Kai Score analyzes the mass amount of financial data like SEC filings, price patterns etc. then transforms the data into numerical rank for stocks. The higherthe
Kai score is, more likely the stock has sufficient chances to outperform.
Since 2012, Kai's 'top picks portfolio' claimed 21.9% compound annual growth rate (CAGR) by outperforming S&P 500's 13.3% CAGR.
Alpaca AI deep learning technology to detect long and short term forecasting applications
Equipped with a machine learning technology to identify the assets and investments associated with proprietorship business, Alpaca's AI database identifies the financial capacity of the short and long term loan applicants.
Apart from identifying the pattern in market price changes, it translates the findings into multi-market dashboards.
Eventually that helps giant financial institutions to short-list the right applicants for a short or long term for some real money business!
Personalized banking with smart AI assistant bots for improvised customer experience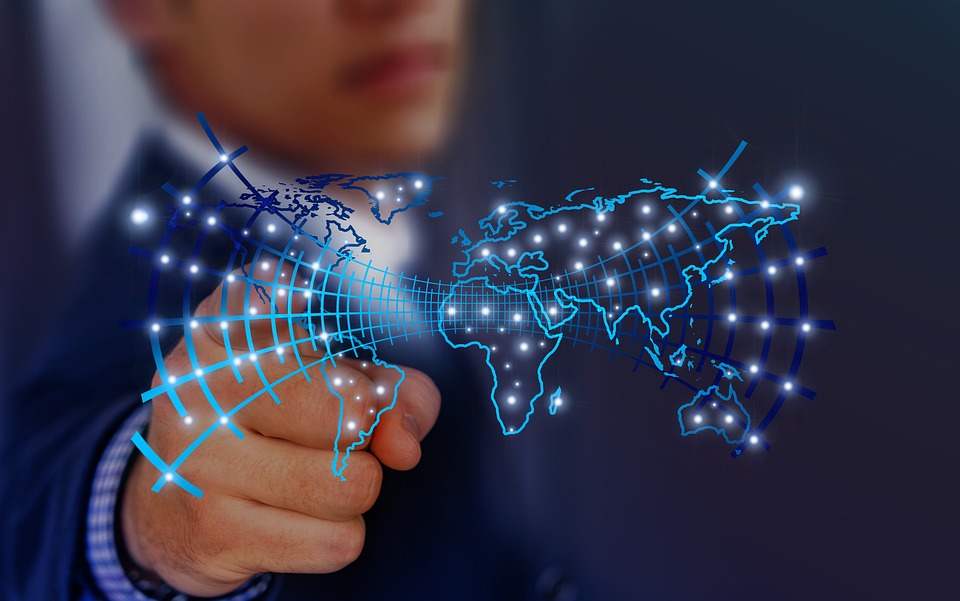 AI assistant bots have turned personalized banking more tech-savvy as well as innovative these days. MNC like Accenture has claimed that more than 33000 banking customers have found these tools are much effective than traditional marketing tools.
Its high ending AI database helped the customers to track and monitor the budget and assisted them for investing in real-money making schemes. The artificial intelligence of these chatbots helped banking customers to gain personalized financial advice and natural language processing for seeking instant self-help customer service.
Kasisto a.k.a KAI: a platform for improving customer experience in the finance industry
KAI banks are the main reason to reduce the dependency on the call centre by assisting the customers with self-service options and solutions for their maximum requirements.
Now call it a reason for reducing the volume of call center or a boon for banking customers to gain quick assistance for the banking customers!
Right from providing calculated recommendations and helping the customers to take pivotal financial decisions they have further plans to integrate mobile banking apps for assuring better assistance to customers.
Just imagine the concept of talking with an AI assistant in case you're facing any issue to use the online banking services!
Time to accept AI assistant in the digital banking system!
Abe AI: the virtual finance assistant for much convenient and smoother banking
Maximum financial firms having their base-roots in Orlando truly admitted that
"Abe AI is the best banking AI bot for innovative customer-responsive banking"
-Banking customer's viewpoint 
Quite accustomed to integrating with Google Assistant, Alexa this financial chat-bot is an easy decision maker to support personal financial management and conversational banking.
Its smart financial Chabot for Slack helped the end-users to streamline their budget, frame their savings accordingly and even track their personal expenses!
Introduction of Trim AI assistant for the customers to raise their savings
Being one of the most reliable money-saving assistant for maximum banking customers, Trim provides a better insight look to the customers for analyzing their spending.
The smart app features canceling money-wasting subscriptions, seek better assistance and support primarily associated with insurance. They can further help the customer to negotiate with their bills.
According to Venture Beat article Trim saved USD 6.3$ million for more than 50,000 banking customers who are entirely dependable on credit facilities for insurance loans!
Financial AI bots are the ultimate definition for Cybersecurity
These days' digital transactions are no longer secure. According to a number of IT experts' bitcoins too can be risky sometimes, as there is no such specific governing body to control the cryptocurrency  and nobody is liable if it's a scammer who's all setup to frame you with lured Ponzi schemes!
Technically that's when you need an ultra-smart AI bot to fight such threats!
Be it a bill payment, check depository, trade stocks anything the nasty hackers are always ready to infiltrate every digital transaction.
Not anymore…
That's because the financial AI bots like Shape Security, Vectra, DarkSpace etc. has high capability to detect a scammer and equally helps a bank as well as customers to stay at bay from such risks. Their high-end intelligence curbs credit applications, scraps and cracks online gift card coupon vouchers to nab a crooked scammer or fake user, thereby helping the giant financial institutions to stay immune from such threats that may incur a bulk loss for them.
Whether you're a banker or a customer, if you're planning for taking any financial decision consult with your AI finance assistant first to make the business deal mutually beneficial for both of you!
After all it's better to look before you leap right?
Author Bio :