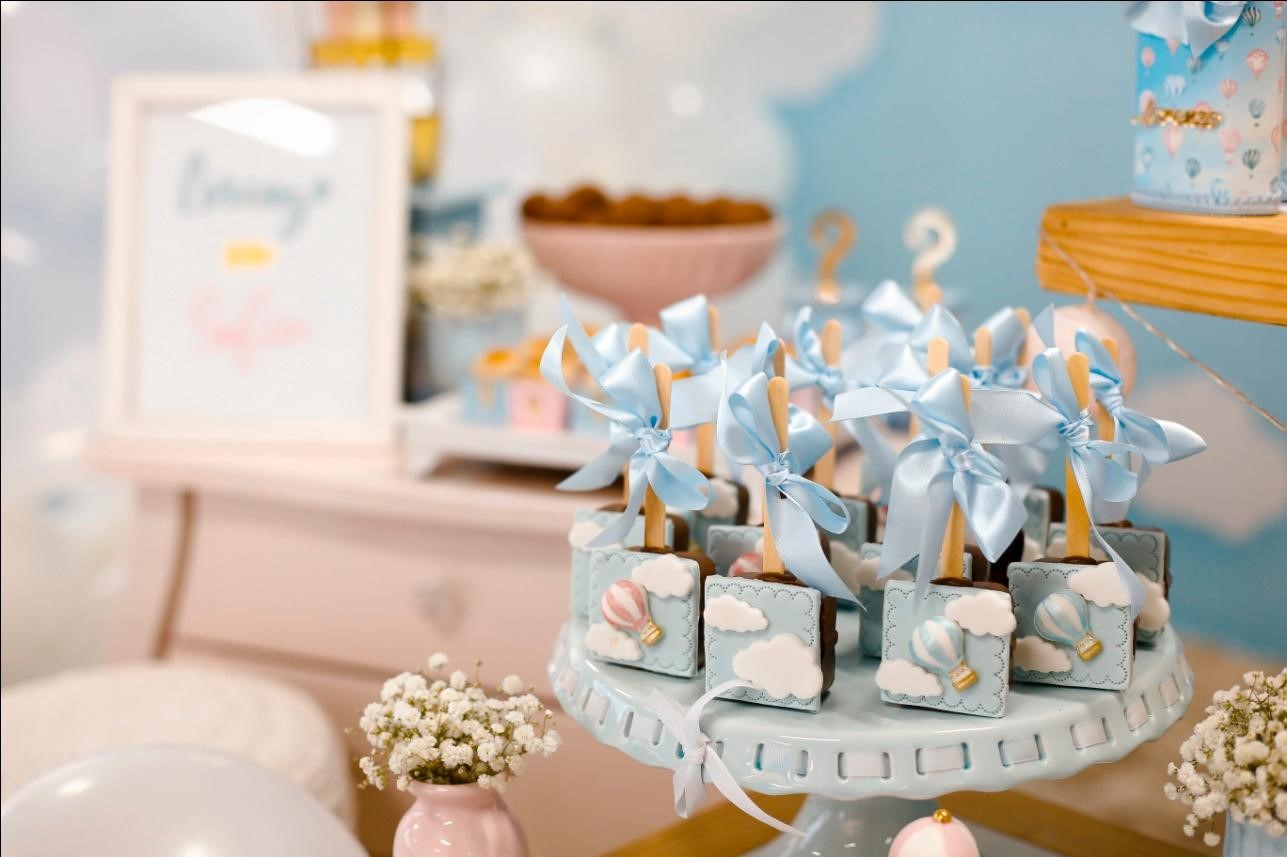 Baby showers are an important celebratory event for to-be parents. They allow the parents to prepare for their to-be-born baby and celebrate a new beginning. However, hosting baby shower parties can be a hassle. They can cost a lot and need lots of planning and time to organize. That's where we come in!
Not all baby showers need to be complicated or expensive. In this article, we are going to share a few DIY ideas to create personalized baby shower gifts to make your baby shower party a memorable one. Without further ado, let's dive right in!
1. Gender Reveal Diaper Cards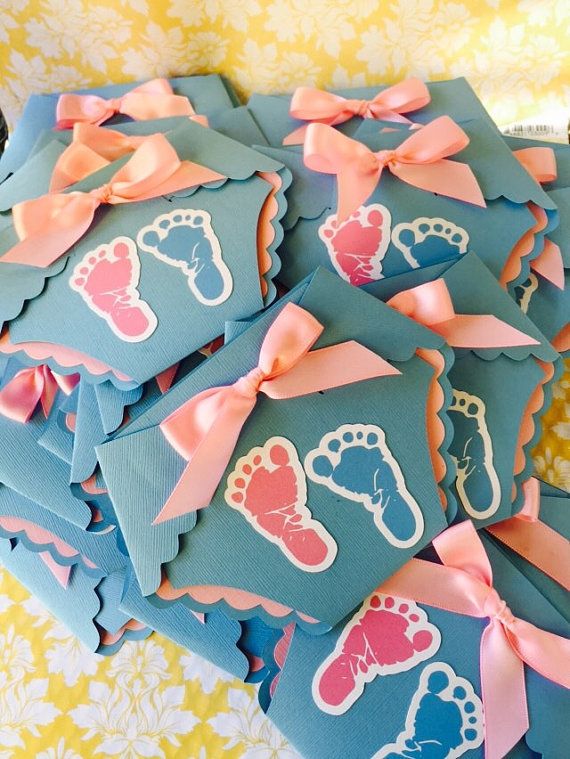 Gender reveals one of the essential aspects of a baby shower. If the parents haven't revealed the gender of your baby, this is the perfect opportunity to do it. There are many creative ways that you can do this. We suggest making diaper shaped paper cards with the gender of the baby concealed with them.
All you need is a few colorful papers, scissors, decorative stickers, and some glitter. Fold the papers and draw the outline of a diaper with a pencil. Cut the paper with scissors along the outline. Ta-da, you have your gender reveal card. Write down the gender of the baby inside the card and then decorate it with
glitter, stickers, ribbons, and anything you like.   You can hand out these cards to all the guests and then ask them to open the cards at the same time.
2. Making adorable napkin dress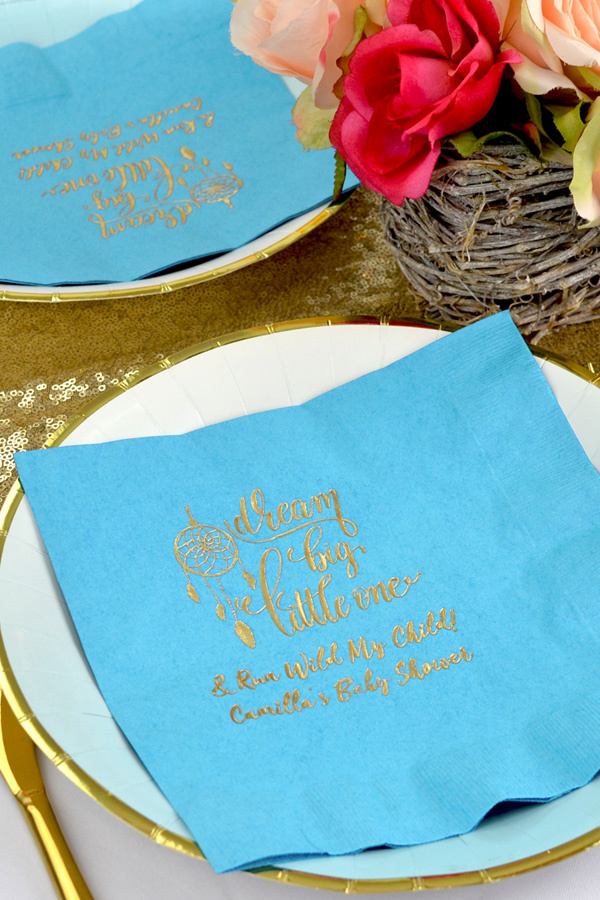 Another excellent decoration idea is to use napkins for making different baby-related shapes. For instance, you can fold and cut the napkins into the shape of dresses. You can use these napkin dresses as decorative pieces on the tables, walls, and around the venue. You can decorate the napkin dress by sticking ribbons on it with glue.
Napkin dresses are easy to make and require little skill. You can carve out hundreds of them within a couple of hours. This idea is perfect for the celebration of the arrival of a baby girl.
3. Onesie Signing
A great activity idea for a memorable baby shower is to choose a nice baby onesie and have your guests write messages on it. You can use cut markers at home to write short messages from the attendees. This fun activity not only gives the guests a chance to share their sentiments and express well wishes, but it will also have immense value for the baby once they have grown old.
All you need is a onesie and a few markers.  This onesie will be one of the most valuable gifts that the parents and well-wishers can give the child. They'll cherish it once they are able to read.
4. Baby Socks Bouquet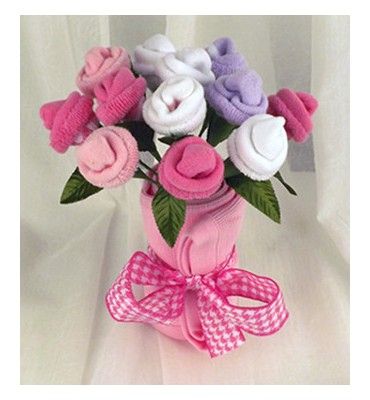 Another clever and fun decoration idea is to use baby socks to create a bouquet. You can fold socks in the shape of flowers and arrange them inside a basket to form a bouquet. You can create several of these pieces and use them as decorations at the baby shower. Baby socks bouquet adds a lovely and unique touch to the event. Plus, the socks also serve as gifts for the upcoming baby.
5. Survival Kit for New Mommy
The first few years after childbirth are the most challenging for new mommies. That is why it's important to include gifts for the mom, along with the baby. You can create a DIY survival kit basket for the new mommy by adding all the essential products that will help her.
You can add bedtime lotions, wet wipes, shampoo, diapers, breath mints, scented candles, and anything else that you think the new mama might find comforting and helpful with the baby.
6. Hula Hoop Sign
You can create the perfect baby shower sign with the help of a hula hoop. If you have a hula hoop lying around at home, you can use it as a wall frame. Hang the hula hoop on the wall and then paste beautifully-cut-out letters to spell out "BABY SHOWER' OR "WELCOME" as a decoration. You can wrap flowers around the hoop to make it prettier and more elegant.
7. Diaper Cake
One interesting decorative piece that you can make is a diaper cake. N, this cake will not be edible (obviously). You can buy multiple packs of diapers and use them to create a double or triple story cake shape. These diaper cakes can be used as decorative centerpieces on tables.
8. Baby Shower Banner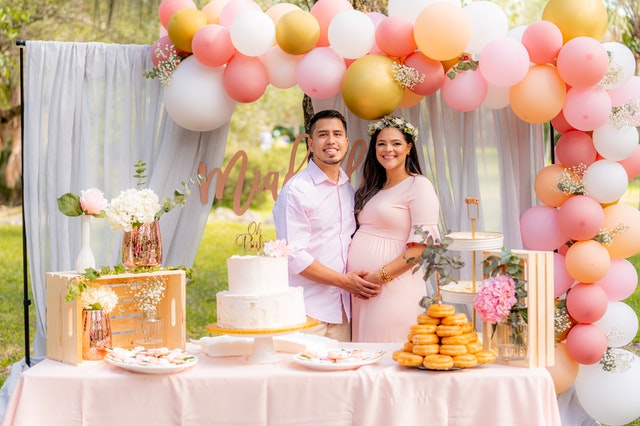 You can easily DIY a baby shower banner and add a touch of your creativity to it. All you need is paper, a printer, scissors, colors, and a string. You can decide on a theme and download prints from the internet to paste on your banner. That banner can be decorated with flowers, stickers, and personalized messages. You can hang the banner with the help of a string.
The banners can be used as "Welcome" signs, or they can be blank, and guests could add their own personalized messages to them. This will add a touch of sentimentality to your artifact.
9. Personalized Baby Shower Gift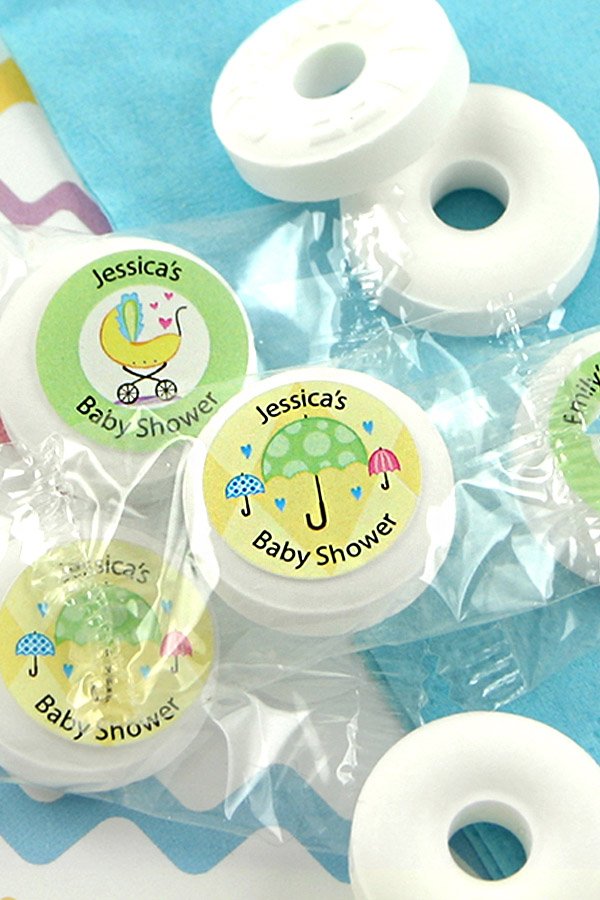 Nothing says, "I can for you," then a personalized gift. You can create personalized frames, posters, and presents, or you can order personalized baby shower gifts online. The mommy and the baby would love and cherish the gift for all the thought that went into it.
Final Thoughts
Baby showers are a beautiful celebration of a new blooming life. By using our DIY ideas, you can make them even more special.
Author Bio :