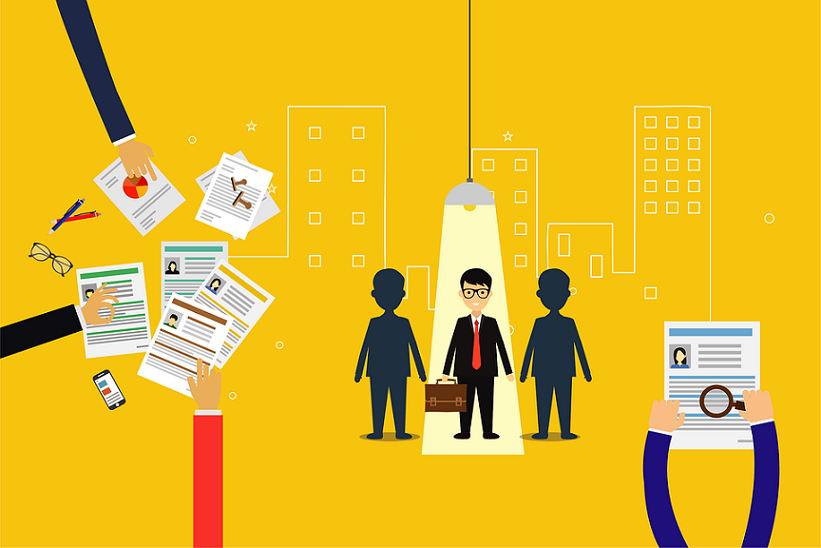 The key to a successful staffing agency startup is to know how to differentiate yourself from others. Even with the pandemic, staffing firms are still experiencing robust growth, which is why competition remains fierce. Companies are always looking for workers and workers for employment. With that, you have to make sure that when a company is looking for a temp agency's services, yours will be the first one they'll see.
Whether you're in the early stages of running your temporary staffing firm or still thinking of opening one, this article will help you understand the basics. We'll outline what a staffing agency is, how to start one, and give tips on how you can succeed in running your temp agency.
What is a Temporary Staffing Agency?
The primary purpose of temp agencies is to provide or lease employees to companies needing temporary or on as-needed basis workers. The agency will be the one to handle the hiring process, including background checks, interviews, and onboarding. In other words, the contracting company won't take any part in providing benefits to the temporary workers.
In this sense, the workers will become the employees of the staffing agency. The temp agency will handle the payroll, tax status, and more. It's also their job to negotiate the workers' schedules and decide to hire or fire the employees. If their staff experience any issue with the contracting company or vice versa, the temp agencies will be the ones to resolve the issue.
Steps in Establishing a Staffing Agency Startup
Connecting employees to companies and companies to workers can be rewarding, especially if you're delivering high-quality candidates. However, starting a temporary staffing agency can still take a lot of effort. Here are eight steps you can take to start and steer your temporary staffing agency:
1. Identify the Niche to Operate in
A lot of industries need workers. As such, it would be smart to establish which niche you would want to focus on early on in your business. If possible, go into a very specific niche within the industry of your choice and start your expansion from there.
Generally, the staffing industry can be divided into three sectors:
Industrial
Professional/Technical
Clerical/Office
While looking at different niches, it's worthwhile to understand the different supply and demand cycles in each industry. Start by looking at the local job offerings and try to see if your company can fulfill them. It also helps if you have a background on the niche you're planning to operate. The more you know, the better the candidates you'll be able to gather and offer to companies. This further translates to a better reputation and more clients in the future.
2. Consider the Costs and Secure Capital
You need to spend money to make money. Before starting your staffing agency, make sure that you have enough capital on hand to handle expenses associated with starting and maintaining your operations.
When calculating the costs, it's essential to take note of the following expenses:
Office space
Computers
Insurance
Legal costs (i.e., business entity, licenses, contracts, etc.)
Payroll
Marketing
Website development
Office supplies
In general, the cost may vary depending on the type of industry you're working with. If you're working with highly-skilled workers, you'll most likely need a larger capital as wages might be higher.
There is a lot of financing available for a staffing agency startup. For instance, bridge loans, lines of credit, credit cards, or SBA loans could be a great start to secure financing. Of course, you can always choose to bootstrap your company if you have enough savings. Ideally, you should have at least six months' worth of savings set aside to get you through the first few months of operation.
3. Establish Your Business' Legal Structure
Identifying your business's legal entity allows you to protect your personal assets if the company experiences a cash crunch and becomes unable to fulfill its financial obligations or is getting sued. Additionally, the business entity you choose will impact how your business will be taxed.
The most common business entities in the United States are sole proprietorship, partnerships, limited liability company (LLC), or corporations. Here's an overview of how each works:
In a sole proprietorship, only one person owns and operates the company. There is no separation of assets. In other words, if the company fails to meet the repayment for its debts, the owner will become personally liable for it.
A partnership works similarly as a sole proprietorship, asset-wise. However, the business would have two or more owners, and the shares could be distributed depending on each member's contribution.
In Limited Liability Company (LLC), the business is considered as a separate entity. There is a separation of business and personal assets. In other words, banks and other suppliers can't use the owners' personal assets as payments for the business' debts.
A corporation as a business entity also creates a separation between personal and business assets. The state considers the business as a separate entity and taxes them as such. Both corporations and LLCs protect the business owners' personal assets in times of financial crisis.
If you're still in the early stages of your staffing agency, starting with a sole proprietorship or partnership would be viable. Eventually, as your business grows, you can change it into an LLC or corporation so that you can create a safety net between business and personal assets.
4. Secure Licenses and Permits
You have to make your business legal. Aside from establishing a business entity, you'd need to obtain licenses and permits to make your business official. Failing to do so may result in penalties ranging from $1,000 to $25,000, lawsuits, or ultimately business shutdown.
Depending on where you want to operate, the licensing and permits you'd need to get may vary. In general, staffing agency startups would need the following:
Legal business structure
State business registration
Business insurance policies
Association documents
To know more about licensing and permits, consult your State Department of your state's Department of Labor. They can give you a list of what you need to obtain for your business to operate legally.
5. Hire Good Recruiters
As a staffing agency, you'd also need your staff to help you run your operations. Just as it's crucial to find the right job candidates for your clients, it's also vital to form your dream team. In the early stages, make it a goal to hire those who meet your standards.
Other than their technical skills and job experience, try to assess their personality during the interview. How well do they get along with people? How do they manage their time? Do they have experience with recruiting before? These questions can help you gauge their abilities and give you a picture of how they will contribute to your company's bottom line.
6. Invest in Technology
One of the biggest mistakes that temporary staffing agencies usually make is not investing in technology. Some staffing companies manage their clients and employees through outdated methods such as spreadsheets and, for others, pen and paper. Not only will these lead to mistakes, but they will also make it harder for your business to track your transactions.
Investing in technology, like software that lets you manage employees and clients, will keep you in total control of your operations. It will also streamline your company's daily operations, so you won't have to lose a single piece of data and make costly mistakes.
For instance, manually arranging the workers' schedules can be challenging. Automating, however, will quickly let you pull out your workers' records and see what day and time they're available for another job. The software will also allow you to save employee's data like address and contact information so you can easily reach them if needed.
7. Start Marketing Your Staffing Agency Startup
Now that you have all the things you need, it's time to find employees and employers. This is where you need to think of how you can make your staffing agency different from the others. Ensure that you stay on top of mind if either employees or employers are looking for a job or to fill a position.
To find employees, you can use job boards on social media platforms like LinkedIn and Facebook. It will help if you do a job posting in newspapers, too, to increase your chances of getting seen by your prospective clients. Build networks as much as you can. It's an effective way to get referrals.
Make sure that when you're marketing your staffing agency out there, you'll be emphasizing what sets your company apart from your competitors. So before doing that, ask yourself what your company offers that others don't.
The Bottom Line: Establishing a Staffing Agency Startup
A staffing agency startup involves a lot of moving parts. But what's probably the most essential thing to note is that you have to know how to set your company apart from the others. Study your competitors and try to see what competitive advantage you can offer. Conduct a SWOT (strengths, weaknesses, opportunities, and threats) analysis to help you know how you can improve your agency and get ahead of your competitors. Once you have everything set-up, you'll be ready to run your own temporary staffing agency startup.