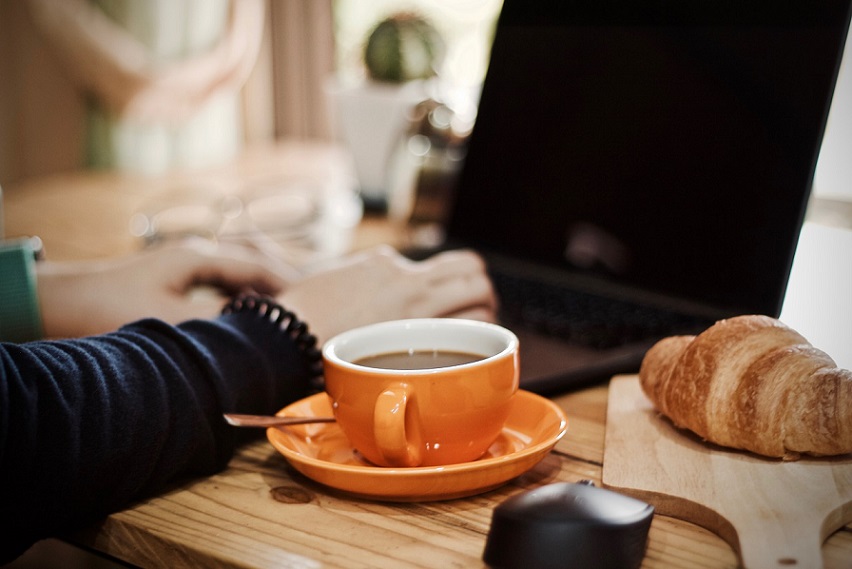 Technology has changed almost every single aspect of our lives — and it has significantly altered our workplace. The ways we communicate, hold meetings, make presentations and share ideas have undergone significant transformation, especially in the recent years. And this, in turn, has allowed us to consider working from home as a workable option to working from the office. And as more and more companies adopt this option for their employees, one cannot help but wonder: is it the future?
What are the benefits of working from home?
One of the main pros of completing assignments from home is definitely the flexibility that comes with it — and this means flexibility for both the employees and the company. The former get to have more freedom with their schedules and the latter can make workplace adjustments that will be beneficial in the long term. For instance:
Employees get to spend less time commuting — and this means they will have more time in the day, which can increase productivity.
As workers spend more time at home, in a comfortable environment this may lead to higher job satisfaction rates and lower quit rates.
The ability to spend more time with family and manage house chores while working full time may result in less need for time off.
Working from home may help employees avoid burn out and help them develop more sustainable working practices that involve less everyday stress.
Companies will be able to save money on renting office space, providing office supplies, snacks and cut down on other similar expenses.
HR departments will have more options when sourcing talent as they won't be limited geographically.
It will be easier for companies to expand operations or get local insights if they have employees working remotely in different cities or countries.
Giving employees a chance to work from home can help increase company loyalty. Most people find working from home a great option for work-life balance and would be less reluctant to give it up.
And so on.
Is working from home efficient?
According to the data we have now, it is, especially for some industries.In the United States, the number of people working online has gone up by 173 % in the last 15 years. In the UK, an estimated 1.7 mln people work from home already
According to the Bureau of Labor Statistics, there are several sectors that can actually benefit from having their employees work remotely. This has proved true for fields like finance, professional business services, information services and other industries as well.
How to organize working from home?
Working from home has become possible because we have the tools to do it. With a variety of messenger apps, project management programs, co-working tools and more, we can exchange ideas and complete complex projects without meeting in person. But while working from home is definitely possible and, sometimes, even more efficient than working at the office, it does come with difficulties of its own. And time management is definitely one of them.
While working remotely lets you customize your working space for maximum comfort, it also comes with lots of distractions. And taking control of one's time outside of a regulated office environment may be a challenge — especially at the beginning. Luckily, there are lots of time management and time tracking applications that can be very useful in this situation,
How can time tracking apps help?
Time tracking apps can not only help you deal with distractions but also offer valuable insights into how much time you spend working on each task. This will let you evaluate the most time-consuming assignments and plan your day more efficiently.
Most time tracking apps will allow you to track your activity in real time — in a way, they give you a running clock that you can start when you begin working on a task and pause when you complete it. You should also have the option to correct the time spent working on a task later — in case you have left the tracker running while you were off.
Time tracking apps will also let you add working hours post hoc — in case you forget to start the timer when receiving a business phone call, for instance. This way, you will be able to log in all working time for a comprehensive picture of your working day.
If you charge a flat rate for your projects, on the other hand, then you may want to have a tracking feature on board that will warn you when you have spent too much time on a task so that it's value to you in terms of payment does not decrease.
A lot of tracking apps are designed for both individuals and small businesses. So, they come with the functionality that allows companies to track time for small teams and manage multiple workers and projects.
There are lots of extra features that some tracking apps come with as well. Like"
Handling multiple currencies
Built-in billing and invoice tools
Expense tracking
A timer that can be used across other apps and web pages
Offline functionality
Syncing capabilities across other productivity apps
Different options for tracking efficiency
Option for logging in the time you estimate to spend on a task
Color coding
Phone and web notifications
And more.
In general, choosing the right time tracking app depends on the specifics of your work and schedule. Luckily, most of these tools come with a free trial period that will let you check the app's functionality and feature set before committing to a paid plan.
With time tracking apps, project management services and other digital tools for enhancing work from home capabilities, more and more companies may soon be considering letting their employees work from home.