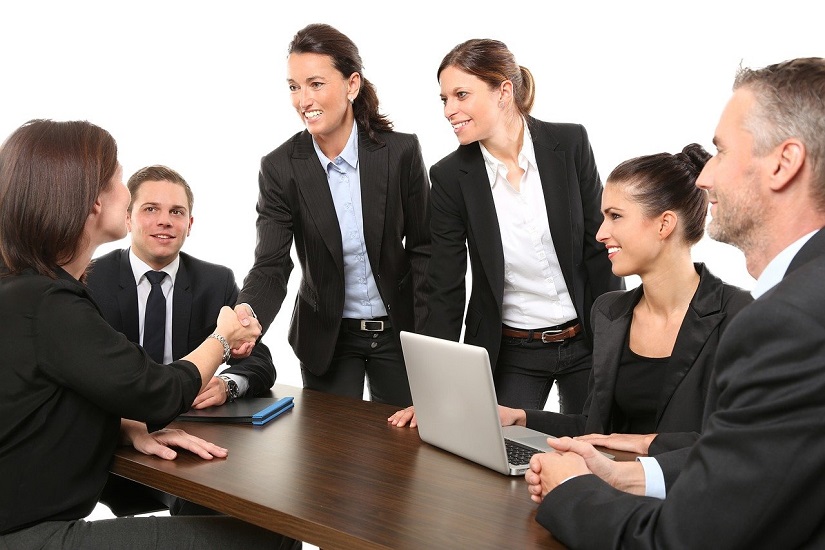 In 2020, we learned the importance of online teaching. Whilst trends towards distance learning were already emerging, these were launched to hyperspeed by the global upheaval. Many institutions saw the challenges of a pandemic as an opportunity to explore new tools, and thanks to technology such as Webex, online learning has never been easier.
Webex is a cloud-based collaboration system designed at Iowa State by Cisco and it enables people to work together in space and time, effectively collaborating. As such, Webex has been specialized to help create a great learning experience in various industries, such as:
Education
Financial services
Government
Healthcare
Sports and entertainment, AND
Start-ups
When it comes to education, Webex knows how important engagement is, so they've built a tool that enables teachers and educators to interact seamlessly with their audience.
In this article, we'll look at how you can use Webex for learning purposes. Let's take a look at the best practices for Webex training: 
Troubleshoot Your Webex Training 
There's nothing more disruptive to the digital classroom than technological problems. When it comes to Webex training, you need to troubleshoot any potential issues that could arise ahead of time, leaving you prepared to run the best and most engaging sessions without technology rudely interrupting."
Before you start hosting sessions with Webex, download and familiarise yourself with the software. Cisco's Webex desktop app offers a seamless experience for using Webex, and will give you all the tools you need to run a great session.
Test your connection to see if you can stream live video and if your network struggles then consider going for audio-only. Whilst visual aids can help many learners, when your tutor turns into a pixel it's pretty distracting. 
Accessibility Is Key 
One of the upshots of using Webex as a training tool is how you enable students and colleagues to customize the learning environment to suit their own needs. In the business world, Webex allows colleagues to refer to the meetings of a minute eamlessles, meaning communication is improved.
Leveraging this tendency towards accessibility is an important opportunity for those utilizing Webex. Recording your classes and meetings and uploading transcripts of the materials allows students or colleagues to process information at their own pace. 
Webex Training Enabling Instant Grading 
One valuable tool for educators within Webex is the meetings attendance grading option. By incorporating attendance grading into your Webex classes, you'll reduce your admin as well as giving yourself instant access to important data about who's making it to class. This tool can also be utilized by organizations tracking participation from colleagues working from home making it a hugely valuable business tool. 
Maximize Engagement With Webex Training 
Webex is designed with engagement in mind, but it's important to consider how you're interacting with your class or colleagues at every stage. For some, the screen represents a barrier for immersion in an organization's output, so restricting meetings to 15-20 minute time slots will allow the team to enjoy a screen break.
You can boost engagement further by utilizing tools such as Mio to provide collaborative opportunities for external contacts. With Mio, even teams that haven't hopped on the Webex bandwagon can be collaborated with. Mio creates a universal space across different channels, allowing for efficient communication and collaboration. 
Know Your Workspace
Webex allows you to create a workspace that works well for you and your team. The site currently caters to the following groups and teams:
Huddle spaces (1 to 5 people)
Co-creation areas (2 to 12 people)
Meeting rooms (4 to 20 people), AND
Special Purpose rooms (24 to 150 people)
Or, you can go on Webex solo, as if you're in a "Personal office" setting. 
Build A Community Around Webex Training
Creating that community feel can be challenging when working remotely, but Webex training can foster a sense of community through collaboration and communication. The Webex chat function is one of the most functional features and enables users to communicate amongst their peers in real time, discussing the material feature in meetings or seminars. You could also use social channels such as Facebook to create groups where colleagues can interact outside of the space that Webex creates for meetings and seminars. 
Finding Feedback
Finally, consider the work you do through Webex always in progress. A continual process of review and feedback will enable you to connect better with your colleagues or classroom and work towards better productivity and engagement in the future. Asking students for reviews is a great way of finding out what worked and what didn't.
And, as always, for more information on using Webex, the site offers free online training led by their experts, to help you and your team get the most out of its offerings. 
Wrapping It Up 
If you've worked with Webex in the past, maybe you've picked up some tips! Let us know in the comments if there's anything we've missed! After all, when it comes to Webex training, collaboration is the key.
Author Bio :