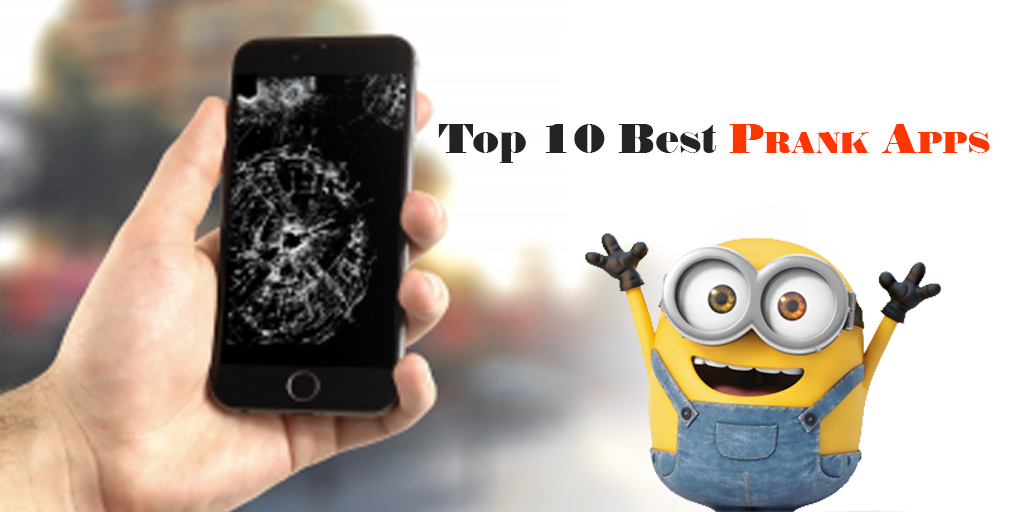 As we are living in the technology-driven century, it is imperative to walk with the rising trends. Have you ever done any prank in your life? If not then now it is the perfect time to see some of the best prank apps that you can use and have great fun. We all understand the huge importance of technology adoption in every business and how people are getting addicted towards its usage. Almost every industry is going online and opting for mobile app development for their particular business area. With technology advancements, it has become an important thing to adopt the current technologies best and get the best profits in your business.
Below is the list of some of the best prank apps that will help you to make great fun
1. Text Replacement
This is not a new-fangled mobile application but it's a settings app. You will not believe it but yes it's true, it is a settings app that helps people. App development is probably a tough task, but if followed in the right direction, it can deliver the best results. If you want to play a prank with your friend then take his phone and go in the settings menu and follow the instructions General Keyboard and then text replacement. You can make variations in the word that are used commonly. In this way, you can add some fun memories with your friend.
2. The Humorous Prank App
The Motorola flip phones are no more in use now as now its pure technology time and people are using mobile apps for everything. With the use of effective and funny apps, you can create some fun with your friends by playing a prank with them. You have to choose one theme from the "PrankDial" app and then dial a number to trick your friend. If you are looking to enjoy with your friend then Prank App is best for you to choose.
3. The Laughing Fart App
Fart is the funniest thing that happens in human life. How about making a fart prank with your friends? The app developers are very busy in developing all such funny apps that attracts user attention. You don't need to make so many efforts as you are required to install iFart app and select a fart tone from it and set the timer. Just put your phone below someone's chair and see how hilarious atmosphere after the completion of your prank.
4. The Police Siren App
This is the cruelest app but after the prank get over it can turn into a funny experience. With the help of Epic Police Siren app, you can trick the driver that the police is following him by adding the police siren using the app. This prank is not good but still you can add some memorable moments using the Police Siren app.
5. TV Remote App
You might be thinking that how a TV remote app can be a prank app, but here you are getting this app wrong. There are so many neighborhood app developers who are continuously working on the app development process to deliver the best-matched app as per clients' need. In this app, you can connect the app in the settings of your TV and operate from anywhere in your house. You can create pranks when you are living with your room mates and each of them has a separate TV in their room. You can change the channel and increase or decrease volume without letting them know that you are doing this from your mobile. This will create humor as they will keep thinking from where all these is happening.
6. The Scary App
Add some horror clip using the Ghost Lens, as this is the app that can create some horror. This app can make a clone of your ghost in the form of picture and video. You can convince your friend that ghost exist by showing them these pictures and videos. This will create some humor and some horror and you will enjoy doing all these process using the mobile application.
7. Dude, Your Car
With the help of "Dude, Your Car" provides you all the ways to take a picture of your friends car and convert a picture to add some scratches and smoke to scare your friend. This will add some humor and you will able to make a prank of your friends.
8. Prank Stun Gun
It's not possible for your phone to act like a taser but you can use Prank Stun Gun to make people believe. Hold your phone just like the taser and give people the feel of it so that they will believe that it is a taser. Shock them as when they will touch it will vibrate and make sound and they will completely freak out thinking what's happening.
9. Crake and Break It App
The worst feeling is when you drop the phone on a concrete and sees that your screen is broken completely. How about this prank? The "Crack and Break it" app can create such photos that can make people believe that the screen of their phone is damaged completely due to their carelessness. Seeing their reaction, you can enjoy and make your prank successful.
10. The Scary Prank App
At times it happens that you want to capture the funny and weird reactions of your friends but don't have a ready camera option every time. But thanks to the most rocking Scary Prank App, that helps to capture the weird pictures. You can tell your friends that you are playing an IT game with them like Flappy Bird or more and give them your phone to hold. The app will do its work by capturing all the reactions of your friend as the front camera will take pictures all the time. This will add full humor and good memories with some best pictures.
Conclusion
As we all know that today's world is app-based world and this is the reason that you need to stay updated with the current app inventions. So here are the best 10 prank apps that you can use and add some fun in your life.
Author Bio :