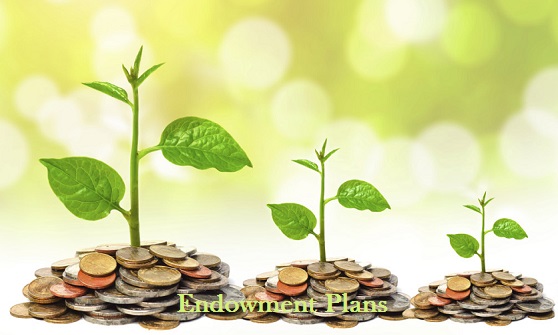 With several investment avenues rolling around in the market, choosing the best option based on your needs and requirements often become a tough task. You may choose a plan that fits all your requirements, that not only comes with higher returns on investment but also caters to other advantages and benefits like riders and coverage. One of the most sought after life insurance existing in the country is the endowment plans.
Understanding the Endowment Plans:
An endowment plan is a policy, which combines the benefits of an investment along with the benefits of insurance. This kind of plan offers insurance cover, where the beneficiary is designated to get the sum assured in the event of untimely death of the policy holder. This offers a higher level of financial protection, as it assists your family and loved ones to meet their financial requirements and responsibilities when you are not around. In conjunction with an insurance cover, the endowment plans also provide a lump sum benefit upon the maturity of your endowment policy.
Making an investment in the endowment savings plan is one of the best options if you are looking forward to enjoying dual benefits of insurance coverage and wealth creation. You must keep the following tips while buying an endowment policy:
Early Start with Planning
Have knowledge about various types of endowment plans
Pick a plan that comes with riders
Reviewing the flexibility options
Check several insured-related and insurer-related factors
Early Start with Planning:
Making investment early offers you a long horizon to make investments. This assists you in the building of a huge corpus over the period of time. It helps disciplined savings and makes sure better returns because of the power of compounding. Making an investment in an endowment policy at an early age also provides the benefits of getting an insurance cover at an early date too.
Have knowledge about various types of endowment plans:
In order to make an investment in an endowment policy, it is essential to make payments of the premiums frequently. A share of the amount of premium is put to use to buy a life insurance plan. The rest amount is invested either on a non-profit basis or profit-basis kind of plan. In a profit-basis kind of policy, you might participate in the gains of the business or insurer, and vice-versa.
Pick a plan that comes with riders:
A lot of insurance companies who provide insurance offer you additional benefits like marriage endowment policy, double endowment plans, or education endowment plan. You may consider these offerings in mind while you pick the best endowment policy for you. A few providers also come with additional riders towards surgical assistance or critical illnesses. Such benefits, nevertheless, might be enjoyed at an extra cost.
Reviewing the flexibility options:
There are many flexible options to pick one for you. If you are amongst the fix-salaried population, you might select a regular pay endowment policy. There are single pay plans and flexible options for the ones who have irregular income. You may choose the best plan depending on the inflow of your income.
Check several insured-related and insurer-related factors:
While you evaluate benefits along with the features of several plans, ensure to pick an endowment plan which is easier to comprehend. In addition to this, you must consider several factors like age, your individual needs and requirements risk appetite, income, current lifestyle, and long-term objectives. Furthermore, it is imperative to carry out a research on the financial position of the insurance provider, the plan's premium rates, bonus rates, and consumer service record, among others.
An endowment insurance plan is an admirable option which assures you of the financial security of your family and loved ones. You might also enjoy all the benefits of better returns linked with regular objective-based savings. You may go through the aforementioned factors and take them into consideration while you buy an endowment policy for you.
Author Bio :