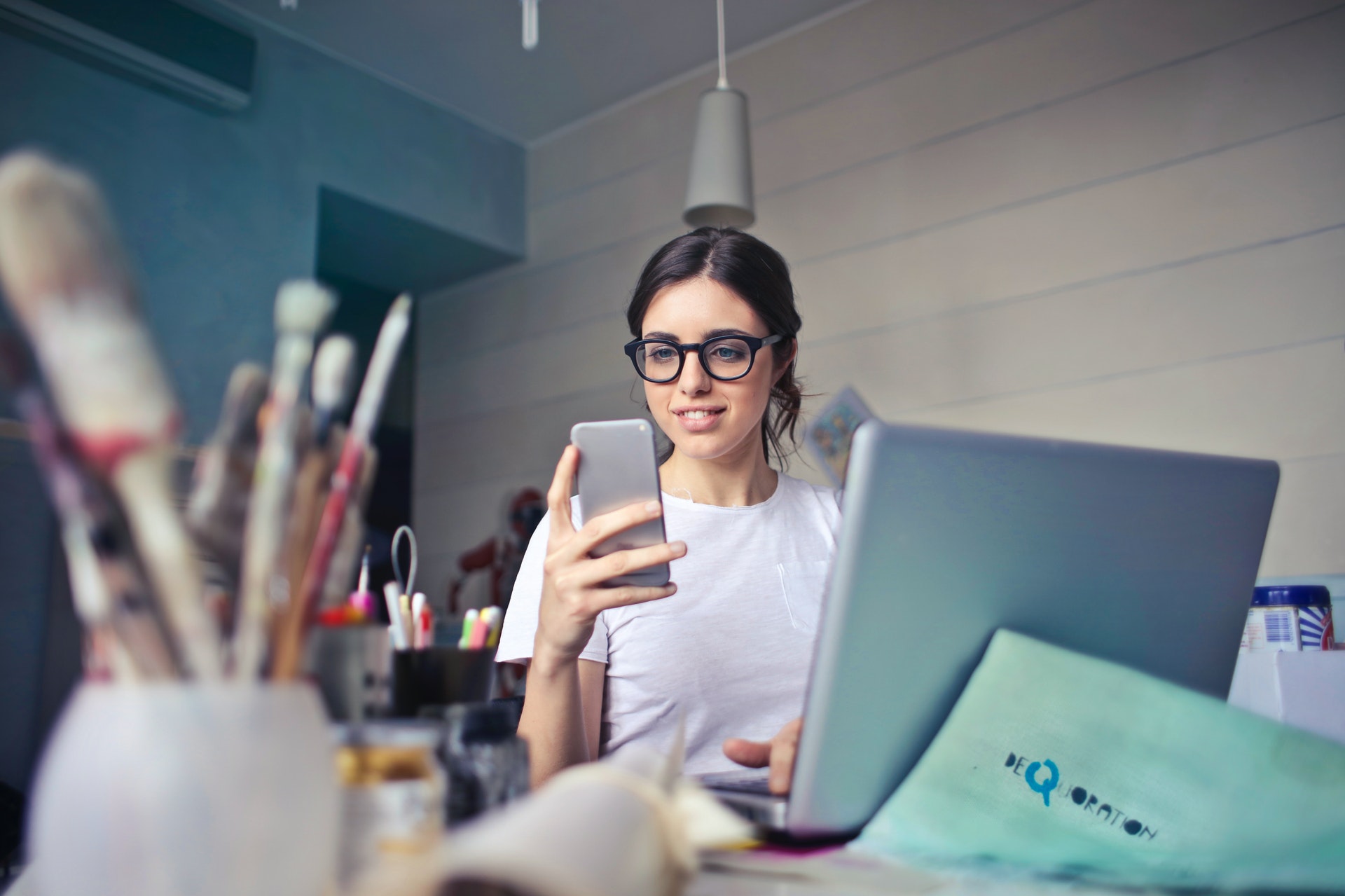 Today social media is more than just a platform for social communication. Yes, users benefit from them to make new connections, enlarge their circle of friends or find out the latest news, but also, they rely on social media to shape their opinion on various brands, companies, and businesses. Social media have become a convenient tool for running a business. Entrepreneurs tend to include it in their marketing funnel and build their brand awareness on such giant social networks as Facebook, Instagram, or LinkedIn.
Social media play an important role in the life cycle of every startup or global business. They allow for quick information-sharing, effective ad campaigns, and higher user engagement. This is why they are often called the essential attribute of a brand's image.
Even though social media can be a good start of the buyer's journey, many marketing experts say that social media networking is not as powerful as word-of-mouth when it comes to lead generation and prospecting. The practice shows that in the B2B sector, lots of successful partnerships are a result of the real-life connections between CEOs, CTOs, sales managers, or other members of companies that collaborate. So, to become globally recognized for innovative products, one should start with searching for credible partners in reality.
If your goal is to establish a spotless reputation, you should consider word-of-mouth recommendations to use in your portfolio and on your business website. To put it simply, word-of-mouth can be way more important in matters of long-term partnerships and full-time collaborations than social media.
However, success in business is often a mix of social media networking and word-of-mouth. This is why it is important to understand the difference between these approaches.
Let's look at the basic reasons telling why social media and word-of-mouth will never be the same.
1.  Offline connections matter
Social media are open to anyone who wants to explore the business world. Smart AI algorithms that lie at the core of social media recommendations help users come to products, services, or people they like. This ability of social media lets workers and businesses easily build new connections as well as find potential clients. It takes a few clicks and less than a minute to message someone that you meet online and most people tend to reply in return. However, their answer is not bound to be positive if it is about selling or starting a partnership.
The truth is that people still prefer relying on their real-life connections on trade and investment issues. They do not see social media as a favorable environment to do business and make decisions. Instead, most business people often set up a meeting in reality in order to have face-to-face communication and based on that make conclusions.
2.  Word-of-mouth is more persuasive
Social media cannot be a full replacement of word-of-mouth because they do not provide real-life interaction that appears to be the most crucial element in business relationships. Even though video conferencing software is now widely used across the world to support business meetings and enable communication in distributed teams, it allows only one person to speak, thus keeping others in waiting and isolated from each other. Online communication is deprived of non-verbal interaction between its participants.
Since people do not have a chance to see and examine each other in reality, it takes more time to establish credibility and jump to signing a deal when brands or businesses start their partnerships online. By contrast, word-of-mouth usually creates a good image that precedes a company, helping it win successful partnerships on the first try.
Now it is time to consider the flip side of social media, describing why they can be at times inferior to the word-of-mouth practice.
1.  Powerful communication channel
Word-of-mouth recommendations play a crucial role in the growth of every business. But as much as they are helpful in establishing a good reputation, their impact is negligible when it comes to brand awareness. Here, social media work better than anything else. Promoting a new product or service online is easy when business owners start with social media. Taking into account millions of users that browse social media every day, the chance of getting your brand visible to potential customers becomes considerably higher. Indeed, social media give a massive boost to anyone who wants to gain a share in the market. When startups or big companies rely on social media networking, it takes less time for them to attract new customers, build a loyal customer base, and catch up with others.
2.  Brand visibility
Social media are undoubtedly the most effective tool for making your brand accessible and visible to prospects. There are many ways to do it. You can pay for PPC ads, hire an influencer to tell about your products, or recruit an SMM specialist to run your profile and launch giveaway campaigns. Whatever is your choice, social media are tolerant of different brand promotion techniques.
The need for social media networking is particularly pressing for startups. Since an average buyer runs into 20,000 brands every day, it becomes more difficult to catch their attention and push them into new buying experiences. Social media, in turn, tend to recommend your products or services to users that will potentially find them useful. This feature explains why people end up spending hours on social media pages and news feed every day, while companies can easily gather more leads and get loyal customers that are willing to follow them online.
One way or another, social media networking and word-of-mouth are both important approaches to leverage for every business that wants to scale up and boost its brand awareness at a global level.
This article is intended to help marketing teams, sales managers, entrepreneurs, and anyone involved with negotiations, prospecting, or lead generation to build effective communication and lead their partnerships successfully.
Author Bio :