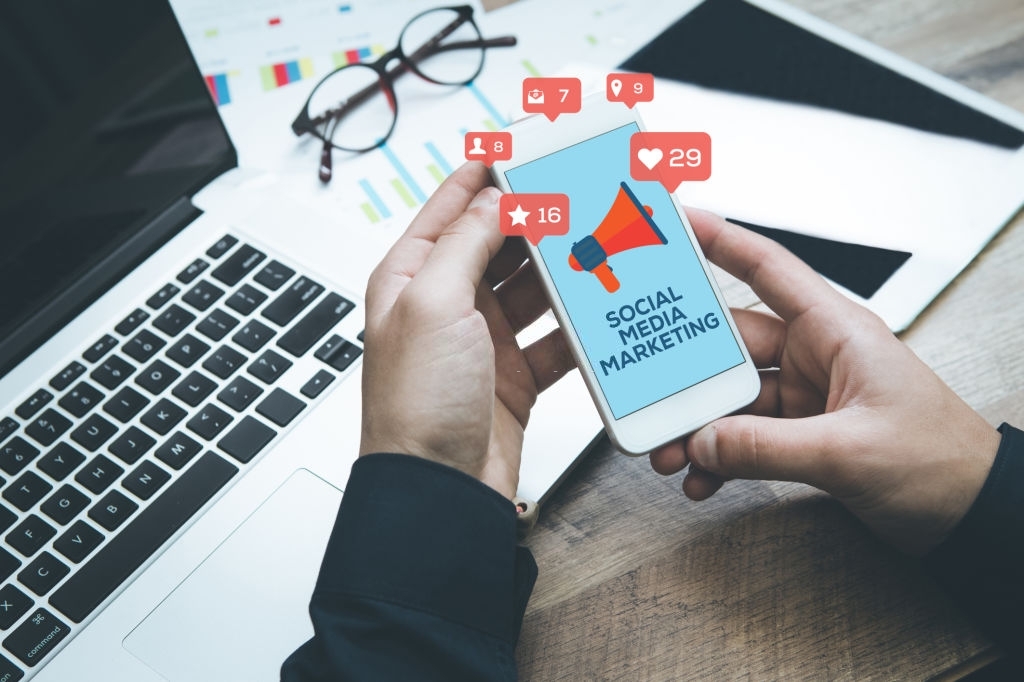 Nowadays everyone is on social media. So it is in trend to sell any service or product through social media.
For a Social media company, Social media marketing needs both strategy and creativity.
So let's start with a simple fact: your business needs an online presence.
It doesn't matter whether you are running a small local shop or a multinational company.
Social media is an essential part of your business without which your business won't be able to survive in this modern epoch. So do you want to become a successful digital marketer, if yes then learn digital marketing from any digital academy.
Why investing in social media is a wise business move?
If people do not know about your brand, they won't be able to connect you. But Social media is the only key to boosts your visibility among your potential customers. It lets you reach a wide audience by using different social media platforms. The best thing about social media is it's free to create a business profile on all the popular social networks.
By keeping all the factors in mind, build a marketing strategy, and determine which social media platforms are the best for your business.
Keep Your Customers Up-To-Date
Social media is one of the easiest ways of keeping your customers updated with new services or products.
If your business publishes a post about new products or services,  your audience will get more excited.
Connect With Your Audience Through Social Listening
The best way to connect with your audience is social media as it acts as a customer monitoring platform. It helps you to understand what's the need of your audience and identify the latest trends your target audience likes.
You'll come to know about what problems they're facing with. Moreover, it helps you create content addressing those pain points. Apart from this, you can also know the tone and language that your target audience uses.
Publish your Brand's Story
Every business needs to tell its story to its potential customers. Social media is the only trendy way to share your brand's mission and stories.
Attractive stories can have a great impact on your brand's reputation.
 Get information From Audience Survey To Improve
The audience survey is like social listening.
It tells you the topic or keywords your target audience uses, but it's more focused on your specific product.
For this, You must use social media channels to gather this information.
Facebook offers features to view insights on your Facebook business page. It's very simple just open the page that you are the admin of and it will be next to your cover photo.
In twitter, you will find an option to view the insights of every post you tweet at the bottom.
Generate A Conversation Around Your Brand
Social media marketing needs a strong strategy to generate conversations about your products, services, or partners.
Exceptional Customer Service to make Your Audience Happy
Nowadays customers are expecting companies to handle their requests through social media because they find it easy to interact with support team on social media platforms.
Customer service builds good relationships between your company and your customers. So make sure to provide the best support to your valuable customers.
Social media features allow for interaction and customer feedback. Businesses or organizations can easily respond to their customer's queries right away. Thus, It becomes very important to make your customers feel happy.
Do you know you can build loyalty with your customers for free?
As we all know customers follow and like to interact with the brands they enjoy. But an interesting fact is that more than 50% of customers who follow your business are likely to be loyal to your business.
Let me explain to you:
If customers like your brand, they will choose you rather than your competitors.
Furthermore, if they are loyal clients, they will boost traffic.
Get Traffic to Your website Or a Blog
The best way to send your customer to your website is Social media. As we all know masses like to use social media so they can directly visit your site.
Social media channels help you to allow for more inbound traffic.
Hence, social networks are a great way of getting huge traffic to your site.
Retarget Your Audience Using Social Media
Retargeting is a wonderful tool for social media marketing. Generally, only 4% of customers will buy something during their first visit to your site.
but advertising on social media can help you reach the other 96%.
The only way to target an audience is to run retargeting ads.
When people visit a social media page, a retargeting service then shows the ads that will allow your business to be in the eyes of the customer.
Every website owner wants Traffic, right?
But the most important fact is how much your traffic drives conversions.
Here are great ways to drive conversions with social media platforms:
Add calls to action: A call to action is because it encourages your customer to do something.
Contests: Contests, giveaways, free stuff. Anyone would be easily convinced to buy something from a company who is giving some free stuff.
By promoting your content, you will easily promote your product or service.
But what's an effective way to do that?
Let's start with factors that make a difference such as headlines, images, and the time of the post. These things are so important when writing a social media message.
If you want to engage your clients then keep in mind while writing your messages to make it more creative.
Author Bio :