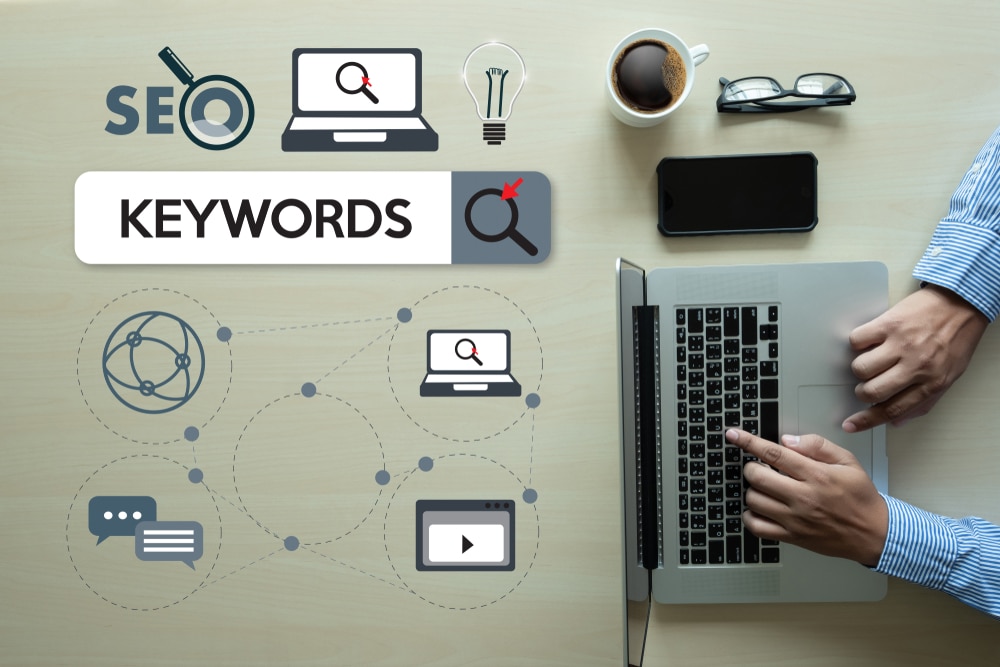 Are you frustrated with the lower ranking of your blogs? Have you tried your best but still the result is not in your favour? Well, if it is yes, then also you don't need to worry. In this read, you would get some incredible tips for boosting organic traffic on your blog. Blogging is undoubtedly a time-consuming process and you would surely want to make the best of your time. It is only possible when your blog would rank higher on the search engine result page. Before going through with the SEO checklist, first, know-how can SEO knowledge is helpful for blogger.
For the bloggers having the SEO, knowledge is essential. Now you are probably thinking why bloggers need search engine optimization knowledge? It helps them to write the best and SEO friendly blogs that help in Google or other search engines ranking. Now move forward to the tips which would help to elevate your ranking on the SERP.
Let's ask the question to yourself that your blogs have: –
Keyword Relevancy: –
Without placing the right keyword in the right place, getting the top positing in the search result page is not possible. In this time of high competition, where there are thousands of bloggers posting thousands of blogs per day. For established yourself as a renowned blogger surely needs extra efforts from your side. So, to get SEO ranking, you have to spend some time before writing a blog on the keyword research. You have to visit at least 10 competitors' websites and other Google tools that suggest keywords. After analysing the competitors' sites and fetching out relevant Keywords, you should start your blog.
One more important thing is that you should properly and smartly put those targeted keywords into your blog. This SEO strategy would help you out and boost the ranking of your blog. Also, it would be reached to a large number of audiences.
Keyword Cannibalization Elimination: –
Even after writing the best blog, you are not getting the ranking? If yes, then check out that does keyword cannibalization exists in your blog post? It may be a chance that due to keyword cannibalization sometime you don't get rank. In the case of the keyword cannibalization, one keyword is targeted by so many pages and the search engine gets confused. It results in lower down your ranking. So, let's check it carefully that there should be no keyword cannibalization.
Length of Content: –
Although the length of the content does not matter. The thing that matters the most is that your content should have more information than your competitors. Also, your blog should be well-written with high-quality content. There is no meaning of writing 3000 words for the blog if it doesn't have the relevant information. Write 2000 words but it should be specific and helpful for the readers. This kind of blog would help you to enhance Google rank.
Fast Speed Of Website On Mobile & Desktop: –
One other important factor that most of the bloggers don't pay attention is to the speed of their website. If your blog would access slowly or take time much time than the other websites, then it is the chance a user would shift to your competitor's site. So, check out the speed of the site where you are posting your blog. Also, check the speed of the website should be fast on both desktop and mobile. Apart from this, your blog would be platform-independent. It should be open in any browser and other platforms. The speed of the site plays a significant role in getting the rank.
SEO Friendly Content: –
SEO friendly content is the type of content that is relevant, well-written, great quality, includes keywords & phrases and others. Only your blog would come on the top search in SERP when the content of your blog would be SEO friendly. So, always include specific keywords and phrases along with fresh content in your blog.
Meta Description & Page Title Optimize: –
Optimize the page titles and meta descriptions of your blog is essential because Google only analyzes your content when these two would have the main keyword. If your meta description and page title don't have the focus keyword, the search engine would not recognize your page and would not show it on the top position. Search engines would not be able to recognize what your blog is all about.
Optimization Of Images In Blog: –
Image optimization plays a big role in getting a high rank in the search result page. You can use a plug-in for it. Image alt text and title text considered the best practices. So, optimize your images in the blog post and make it visible on the top searches.
Right Tracking Tool: –
A right tracking tool is essential for observing the activities on your blog. From the conversion rate to traffic to total visiting time and for other reports, a blogger needs the right tracking tool. It helps you to keep updated where you are going right or wrong. Also, with the right tracking tool, you can analyse what is liked by people the most. So, use an ideal tool and take improve your chance to be in the top position by correcting your mistakes.
For Every blog, Social Media Sharing: –
Each and every blog page should have a social media sharing facility. On your blog page, every social media platform such as Instagram, Facebook, linkedIn and other icons should be present. So, your readers can share your post with their family and friend when finding it useful. Also, it helps you to make you a famous blogger among a large number of audiences. When you would immense traffic on your website, then your blog page would surely rank.
Conclusion: –
Very important and must follow the SEO checklist is mentioned above. If all these mentioned points are correctly done, then your blog would surely visible on the search result page. If you are just new in this field, then read it carefully and work accordingly. These tips would increase the organic traffic on your website and come true to the dream of yours to be a renowned blogger.
Author Bio :