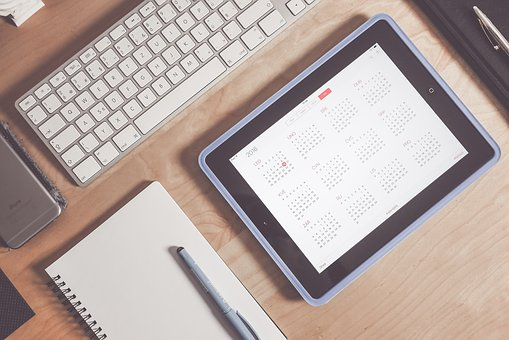 Building a brand is similar to building an empire. We know that it requires a leader to build an empire. A leader who would listen to the countrymen, solve their issues and benefit them. To build a brand, you need 'content'. Content that would bring awareness about your service or product and solve the problems of your audience. It will drive more people to you and help you elevate your brand. But what is the process of creating that leader-like 'Content' that will help your business empire grow? Well, you need a content strategy for that.
A content marketing strategy is a long-term plan created by content creators and marketers that involves planning, creation, and distribution of valuable content to the right audience that results in the growth of the brand. In fact, research suggests that more than 60% of business to consumer marketers prefer content marketing to elevate their business. So without further ado, let us begin with 10 steps to building the content that leads your brand to success.
Gather the Basic Information
First, do some research about your brand. Know for whom you will be writing the content. Does your brand target middle-aged people, corporate leaders, young students or retired personnel. Make a list of common traits of the right audience that could help you create the content accordingly.
Next, you need to look for the type of content you will be providing to your audience. It could be motivational, self-help, tips and tricks etc. Lastly, see how this content would be beneficial for them. Will they develop better lifestyle, good habits or gain some skills?
There could be several reasons for your content marketing campaign such as raising awareness about your brand among the right audience, getting more traffic to your website, finding new subscribers, promoting your newly launched app, increasing your email list or enhancing your social media activity. Once you know 'why' are you creating content, it will be easier for you to take the action.
What's your current situation?
If you are just beginning, you might not have anything to identify. You just have to prepare yourself for beginning the experiments on your website. So think about setting up a blog, be present on social media and build connections with your audience.
If you already have created some content, it is the time to review it. Identify whether people liked it, how did they respond to it, identify the gaps if there are any between the mission of your brand and the goals of your already published content. This will give you an idea of which practices to adopt and which to abandon while creating new content this time.
Now you need to decide how will you propagate your content to the right audience. Social media has made things simple but you need to pick a platform where your audience is present most of the times. Sometimes, you might require to publish your content at all platforms to see the response. So be ready to create different types of content and not just long blog posts.
It might appear a little early to you right now but we need to decide the promotion strategy and build the background. So decide how will you promote your content so that it gains momentum as soon as it comes out. Do you know that 99% of the consumers check their inboxes every day? So building up an email list for promoting your account is a good idea.
Another great promotion tactic is to build the curiosity of the audience by giving them a sneak-peak of your content. Share how valuable it is going to be for them and they will stick by the launch of the content. Influencer marketing is also a good option.
If you are not a solopreneur, decide who will create content, who will be the editing team and who is going to handle the marketing. Bring them all together and then decide the workflow of content creation and how the teams will communicate together and keep a check on the process. This step can be incorporated along with the next step that is the editorial calendar creation.
Once the teams are set up it is time to brainstorm some content ideas. Decide the titles, what content you will present. If it would be a free course, ebook series, video series or a series of blog posts. Now decide how often are you going to generate the content. Mark the dates on the calendar for performing different tasks until one content is published.
For instance, you can create the first draft on Monday, edit it on Tuesday, create graphics on Wednesday, finalize the content on Thursday and Publish it on Friday. This will help you in avoiding any confusions on the workflow and setting deadlines.
Now it is time for actual content creation! So let us first begin with keyword research. Create spreadsheets for each title and its keywords so that you do not have to do the keyword search every week. Then start with the outline of the content so that you do not forget any of the ideas while writing the post. Draft your post, revise it and edit it, if required. Put in the keywords, include high-quality images, attractive headlines and a call to action to complete your content. Once everything looks good, publish it!
With time, the content that is present on your website would have lost its spark because many other blogs would have put similar content. You need to update the keywords for old pages so as to stay in the SEO game. Also, you need to ensure that the content you have put is still relevant. These are one of the few reasons why optimizing old content should be a part of your new content marketing strategy.
Including analytics in your content marketing plan is important if you are planning to iterate. Analytics helps you understand how your audience is responding to your content, which platform is getting the most traffic to your site and whether all your efforts are actually converting into business. It can help you understand whether the keywords you are using are helpful in enhancing your search engine rankings. The benefits of analytics are endless.
As we conclude, let me remind you – there is nothing such as 'the perfect blog post' or 'the perfect video content'. You cannot mention everything about a topic in one piece of content. So, you must learn to filter out what to present to your audience. Do not overthink. Let your audience decide whether to like your content or not. Always remember that done is better than perfect!
These were 10 super easy steps plus one quick tip to build a content marketing strategy that can take your business from nowhere to everywhere. So, are you ready to work upon your content marketing strategy?
What else would you like to include in it? Share your views with us.
Author Bio :