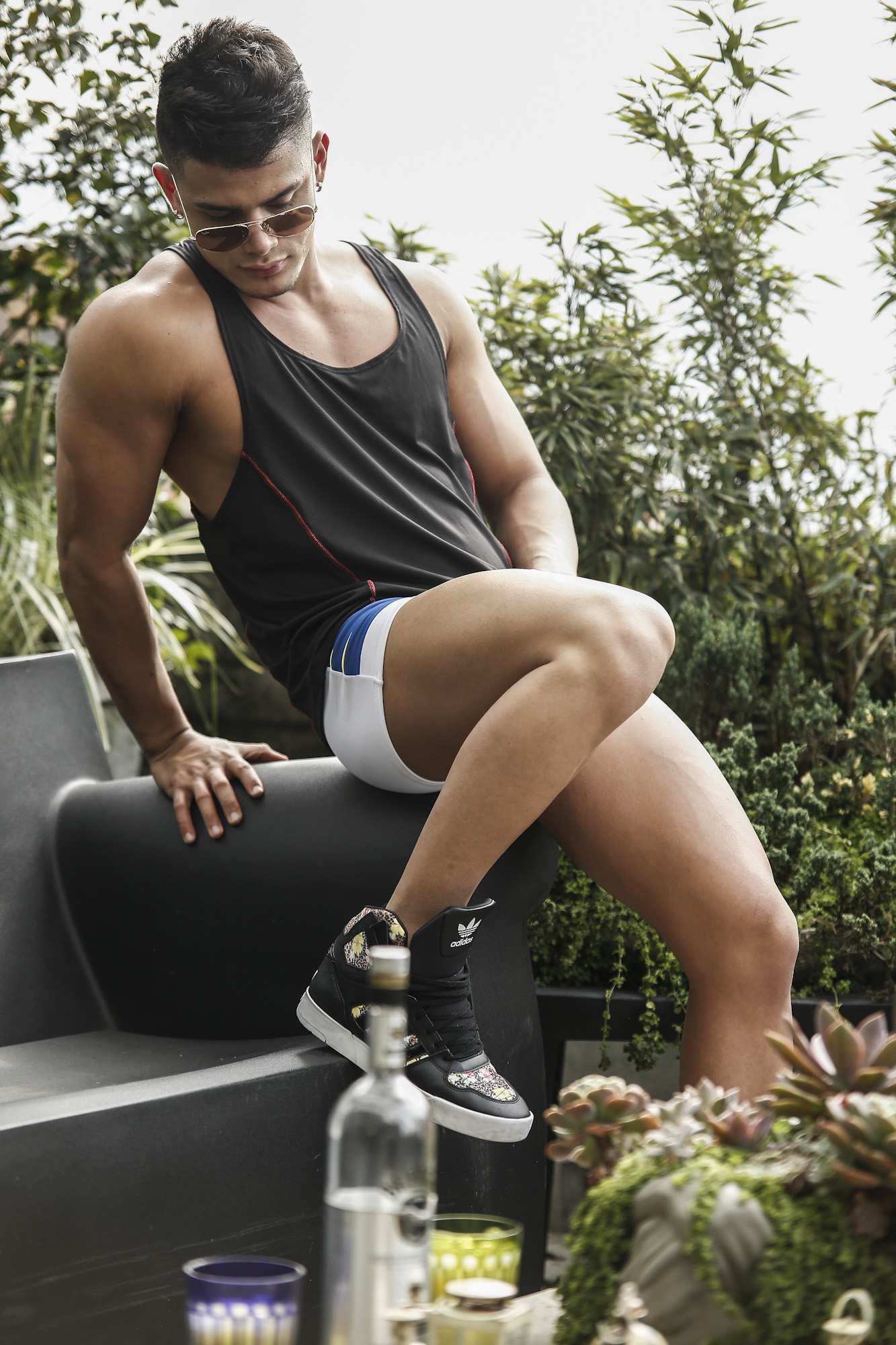 You must have heard a lot about the ideal summer body a.k.a., 'summer-bod'. The advertisements and the magazine covers are filled with men looking dapper in the best clothing with a stunning physique. You too might have had tried to follow a strict diet plan and all the cardio exercises, as well as control on your hunger pangs but, have they resulted in the way that you wanted?
Not so??
Well, you don't have to worry about that summer body with all the shapewear, slimming outfits, men's underwear that tone your body. Well, there are so many options with which you can look slimmer, leaner and dapper, you simply follow the options that this blog talks about and look as you want to.
However, at the end of the day – you must focus on feeling comfortable in your skin because that's where the confidence comes in. Now go ahead and take a look at the options that would make you look thinner for the summers.
When you start comparing between vertical and horizontal lines, you must always invest in the vertical lines. The image mentioned below clearly defines that the when you wear vertical lines, the focus is on the length of your body (which also makes you look taller than you are). However, the horizontal lines in the shirts or t-shirts or even anything you wear as top-wear, you would be letting them focus on the width of the lines, hence, making you look fatter.
So, if you want to look thinner, vertical lines are something that you would want to invest in for sure.
Small patterns are way better than the big & bold ones
Solid fabrics are the best ones when you want to create a monolithic you – preferred for intimidating a quarterback over inspiring a date. On the contrary, the big, bold, loud and larger than life prints are the ones that make you look huge and boisterous. When you are looking for a thinner appeal, you can pick something like simpler options including dress shirts, solid t-shirts with crew neck cuts and more. The dress shirts and solid t-shirts are fine with inconspicuous structures to attract the eye, centering it far from the bigger issue.
Invest in smooth outsides of the pants rather than pleats
Pleats have always been used in skirts or such clothing articles for a fuller and rounder appeal. However, skinny men wearing pleats in the pants are all about a larger personality as well. However, when you are wanting the opposite, you must invest in no-pleats for a smoother and slimmer appeal. The pleats also add material to the waist and make you look bigger than you actually are.
Black is your color to look thinner
You might all have a solid black t-shirt in your wardrobe. Black has slimming features. You must have heard it a zillion times that wear black – you'll look thinner but have you ever experienced it before? Oh, if you haven't, this is the right time you do this to make sure that you look a few pounds here and there. The black color zaps the fat. But why is that exactly? Because it hides all the shadows cast by your wobbly bits – if there's no color, there's no contrast. So, black is your color when you want to look slimmer and more appealing.
Do NOT tuck your shirt or t-shirt
You know you are hefty but why do you want others to know that? If you like wearing shirts, you can wear them untucked. Having t-shirts or shirts left as they are on the outside hides the hefty bits that you have around your waist. In fact, you are planning to go ahead and wear a jacket with the elastic bottom that clubs together, you must abstain from doing so. That is because it heightens that the chances of your flab to come up and show on the outside.
The 3-button blazer is just meant for you
You might have a lot of celebrities wearing the two-button blazers on the red carpet or any public gatherings that they come to. Well, you might have missed out that only the tall and lean celebrities wear the two-button blazers. All the hefty or the slightly bulky celebs opt for three-button blazers. The idea of choosing the latter is to make you look taller and leaner for that matter. Just remember to pick the three-buttoned blazer in place of two-buttoned the next time you have something come up.
Is there anything that looks missing in the list? Do let us know in the comments below if you think that there should be something added.
Author Bio :