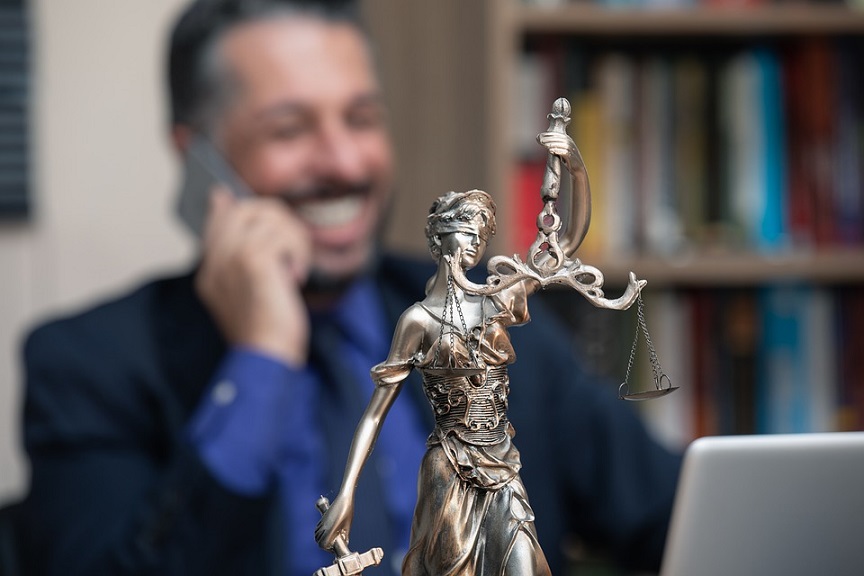 In Australia, burglaries, kidnapping, and murder have become common offenses. Hence, the demand for criminal lawyers is rapidly growing with rising crimes. And therefore, many of you will be looking forward to criminal lawyers urging to fight for your justice.
You must be knowing that their profession is considered as a noble one. And therefore, their foremost duty is to serve society not to earn money. Along with this, they have another duty too, which is towards you. And that is keeping confidentiality about your information.
If you also want justice against any crime and in search of a criminal lawyer, then read on the blog. We are going to share information about their sole duty – confidentiality towards you and its exceptions. It will help you to get to know about your rights too.
A criminal lawyer's duty to their client
The sole duty of a criminal lawyer towards you is to keep your communication or information private. As per the legal terminology, the client's confidentiality is the obligation of a criminal lawyer.
According to Rule 114 of the Legal Profession Uniform Rules 2015, a barrister must not reveal or use the client's confidential data obtained in the course of practice. Assuring the client that their information is safe with the advocate will encourage them to disclose facts that criminal lawyers need to handle a legal matter. This may be oral and written communication by the client to the criminal lawyer or vice-versa.
However, there are several exceptions to it. According to Rule 9.2 of the Australian Solicitors Conduct Rules 2012, a criminal lawyer can waive off the confidentiality duty in several types of situations.
Exceptions of confidentiality
You expressly authorise the disclosure
A criminal lawyer can disclose your information only if you'll allow doing so. What does a court need to give you justice? Facts and without that, your lawyer cannot prove you innocent. Therefore, criminal lawyers will take your approval to disclose any personal information to the court to take you out of the case.
To prevent you or any other person from physical harm
If a criminal lawyer learns that you are providing a suicide threat, then he's bound to disclose your information to the police. Also, if you reveal intimidation of physical harm to another person or vice-versa, then he's obliged to reveal your data to the police.
Criminal lawyers guarantee confidentiality to encourage you to blow off the steam. It gives them a chance to counsel you to refrain from vigilant justice. If his goal fails and you try to harm yourselves, or others or someone else harms you, then the lawyer is justified to disclose your secrets to preserve human life.
The lawyer is permitted or is compelled by the law
In this scenario, statues can force disclosure of confidential or privileged information of yours. For instance, if your lawyer is applying for legal aid on your behalf, then he needs to disclose the information for assessment purposes. They may also be permitted to disclose the confidentiality when:
They are having a dispute with you related to their fees
You make a complaint against your lawyer
In both the above cases, you are deemed to waive off your right to confidentiality.
The lawyer can disclose information with the sole purpose of obtaining advice
A criminal lawyer is not bound by confidentiality duty if they want to seek advice about their obligations in some matters. However, this must be done in a confidential setting. That means it shouldn't be said loudly or publicly.
The lawyer reveals the information to avoid commission of a serious criminal offense
This exception is not mandatory, but the personal choice of the criminal lawyer. He doesn't have any responsibility to reveal the information to evade the commission of a serious criminal offense. But if he wishes to do so, then it is limited to serious crimes only, and that is murder or rape. Hiding offenses will not be covered in this rule and a criminal lawyer has to make the disclosure to the police.
The information can be disclosed to the lawyer's insurer, law practice or associated entity
If a criminal lawyer believes that he may be sued by you, then he's allowed to disclose the details of the case to his insurer to reduce the debt. The details could be learned in the course lawyer-client relationship, during an investigation or the opinions formed by the criminal lawyer. He can also share it with the firm he's working with or associated with.
What can you do if your criminal lawyer breaches the confidentiality rule?
Lawyer's profession is not called a noble one for the sake of saying. They need to show high moral principles in their work. To maintain the lawyer-client relationship, they need to keep your information up to themselves (except for the exceptional situations). If your criminal lawyer fails to do so, you can demand compensation. They will be liable for legal malpractice.
So, we hope the above points will be helpful to you in your legal case. Feel free to be honest with your criminal lawyers and simultaneously be vigilant about your lawyer's actions.
Author Bio :