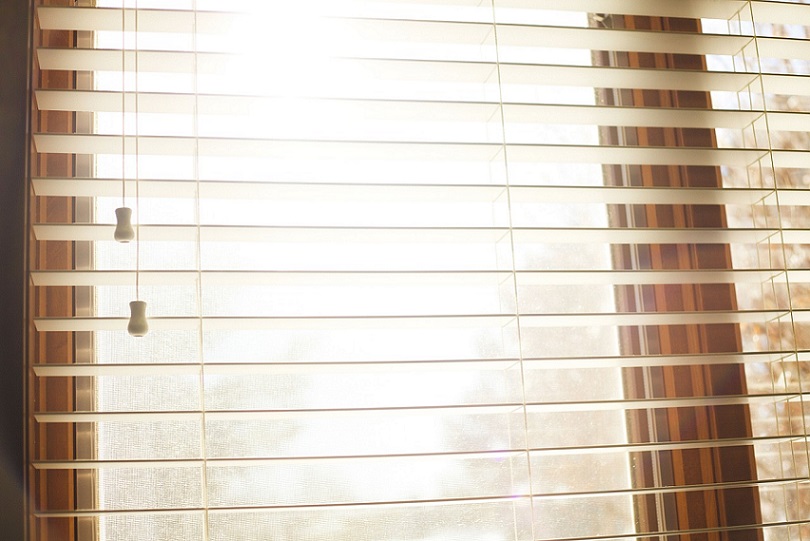 Contemporary interior design is known for its simplicity yet elegant look. It is a modern style that typically combines neutral colours, clean lines, and natural materials are a contemporary design.
Furthermore, contemporary and modern types of design are often easily confused. The key distinction between the two styles is that "modern" refers to the design of a specific time or era, whereas "contemporary" refers to the aesthetic. It means that "contemporary design" changes frequently.
Furniture, wall paint, accessories, and window treatments are among those things that will help you achieve a contemporary look. For contemporary design look window treatments, here are several considerations.
Contemporary Curtain Ideas
Curtains provide protection, block light, and serve as an essential piece of decor in any room, possibly the most common window covering. There are several different things you're going to need to remember when it comes to different curtains, such as the curtain fabric. 
Let's look at the various styles so that we can begin to narrow down which curtain style would be best for you.
Panel Pair
The curtains of the panel pair feature two separate curtain doors.  In classic and contemporary styles, this form of the curtain is common. You placed a curtain on either side of the window using a pair of panels. You'd bring every panel together to close these curtains. 
Furthermore, panel pair curtains can be attached back to make your window treatment appear symmetrical.
Silk Curtains
We all know that silk is a beautiful and luxurious fabric which is used to make a wide range of curtains of various kinds. It's semi-sheer, and it can let in lots of light, or a small amount of light, depending on how thick the silk is.
In classic and contemporary curtain designs, silk is a common material. Silk is hard to clean and typically needs skilled cleaning assistance. So before investing in silk curtains, you may want to weigh the maintenance costs.
Grommet and Eyelet
A contemporary-looking curtain design that connects curtains to strong rings threaded over a curtain rod is the Grommet and eyelet curtains and drapes. The ease and elegance of this type of curtain mean that if desired, it can be installed for indoor or outdoor use.
In contemporary or modern styles, this curtain style is particularly common. In place of a valance, grommet and eyelet curtains allow you to add a twist of style.
Tab Top Curtains
In tab top curtains, the "tabs" are the exposed fabric loops (tabs) that you see on so many curtains. Through a curtain rod or pole, these loops are drawn. These curtains often feature decorative embellishments, such as buttons.
Furthermore, tab top curtains were the only curtain styles available long before curtain tracks and other manufactured curtain hanging systems were developed. As a result, the most common curtain style in contemporary country-style homes remains.
Contemporary Blinds Ideas
Blinds are a perfect choice for window treatments for contemporary homes, with their flexibility and variety. The days of white plastic blinds are gone; homeowners now have thousands of choices to choose from to fit their ideal aesthetic. 
Choose natural-looking fabrics and colours, such as wood (or fake wood), complemented by colourful accents to integrate modern style into your blinds.
Roman Blinds
Roman blinds, also called Roman shades, are identical to roller shades, but when they're pulled up, they take on a different look. 
Along the edges, a special kind of stitch is done to create folds in the fabric when it is pulled open, providing a distinct look at the bottom of the blinds. They can be made of gauzy cloth that is more decorative than practical, or when the blinds are closed, they can be made of blackout material to plunge rooms into darkness.
Wood Blinds
For contemporary design, wood blinds are an excellent alternative. The natural finish fits well with a modern home and combines with bright colours and neutrals alike. Wood blinds are available in natural materials and neutral colours, so you can readily find an applied style and match your price point.
Venetian Blinds
Venetian blinds are a simple blind style that opens up in two ways to provide varying degrees of openness and illumination.  Just a bit of light is let in while the curtains are open, and an element of privacy is maintained. The windows are completely exposed when all the blinds are pulled up to let all the light pour in from outside.
Panel Track Blinds
Thanks to their lean lines and their ability to cover large modern windows, panel track blinds work particularly well with a contemporary home. If there are wide, floor-to-ceiling windows in your perfect contemporary home, then panel track blinds are a good window treatment choice.
Takeaway
Yes, you can integrate a lot of contemporary interior design into your home. You just have to know what exact style you're going to use that will satisfy all your window treatment needs, and you can use the above data for your next purchase. Always remember that it is not only the style that matters but also the comfort it gives to you and your family.