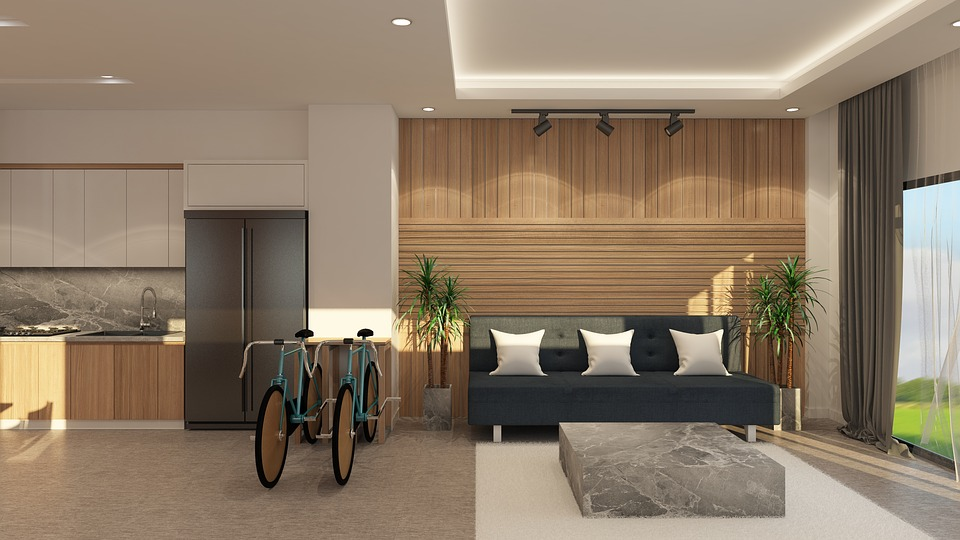 From vintage aesthetics putting together updated comebacks along with new interior design trends that are developing, this year and next year will have more fun and fabulous interior designs trends. If you're thinking of giving your home a full makeover or simply want to decorate some parts in it, here are some of the most favorite takes on significant interior design trends for this year. Read to find out!
Black is Back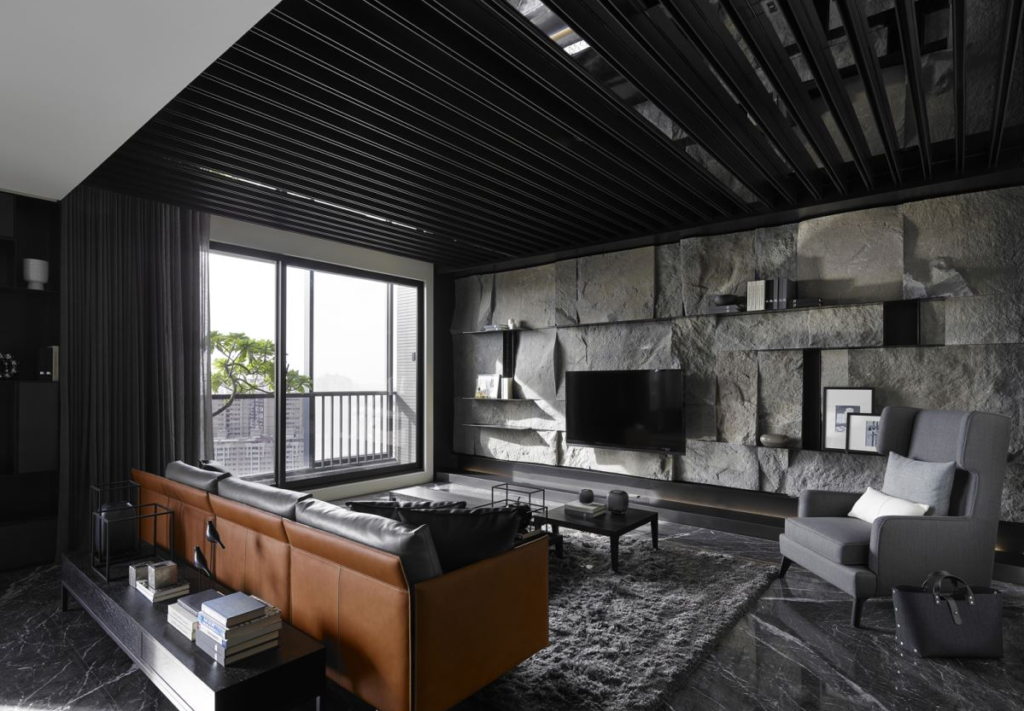 Black is such a simple yet elegant color and you can never go wrong with black. Interior designers and home builders are concluding that black is now dominating the world of interior design. We can see that this color is incorporated into furniture, prints, walls, finishes, and fixtures.
Black is expected to be used in several ways. Modern homes will be expected to have black walls. You might think that it can be a bit intimidating, but a black will actually bring out a powerful and elegant statement in your home's interior. One of the false impressions of using black for interior design such as black walls is that it might make the room appear smaller. Although, interior design experts recommended that pairing black with light colors can actually enhance the overall size and appearance of the space.
Authenticity in Indoors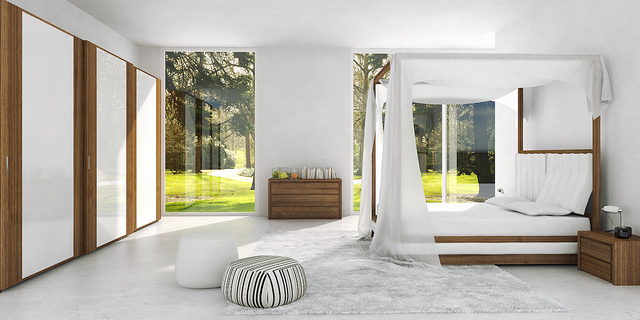 Interior designs trends this year are creating authentic and unique spaces. Homes are now approaching an environmentally-friendly look. There will be plenty of warm and nature elements being combined with earthen luxury. And if you don't know, natural elements are perceived as the best interior design trends of 2019. You can design your home with materials that are obtained from nature or those that mimic the look of nature. Natural wood, when applied in your home interior design, will give your home a very relaxing feeling. And you can also use different stone materials with that such as pebbles, granite, marble as these will feature and harmonize with natural elements. There are handcrafted recycled furnitures and fixture which are a great idea you can use for this year's home design.
Curves and Round Edges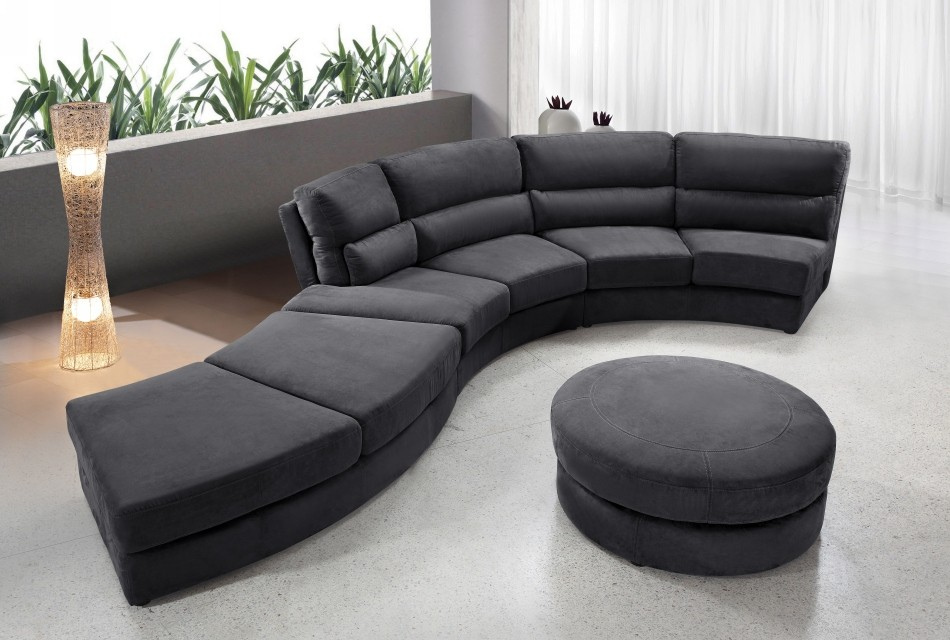 If you are already tired of using square and rectangular types of furniture with straight lines, 2019 is your year because we are now moving towards round shaped furniture and smooth fabrics. So it's time to replace those old usual boxy edges and clean lines among furniture designs. You can use soft and puffy chairs and curved coffee tables–all give comfort and elegance. This will be fun because these shapes will greatly influence the comeback of interior design trends of the 80s and the 70s.
Patterns in Ceiling and Floor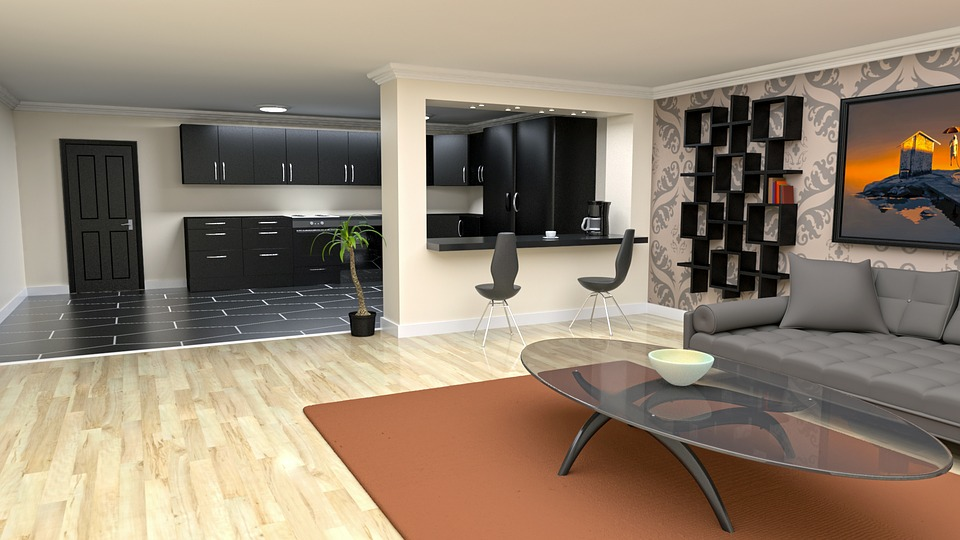 Statement ceilings and floors are making their entrance throughout interiors design trends for 2019. Most of them will be in the form of bold colors and geometric patterns but most people are frightened to incorporate these in the design of their ceilings or floors. You can opt for a patterned floor and ceiling if you don't want to go overboard with your interior design choices.
Earthy Shades and Tones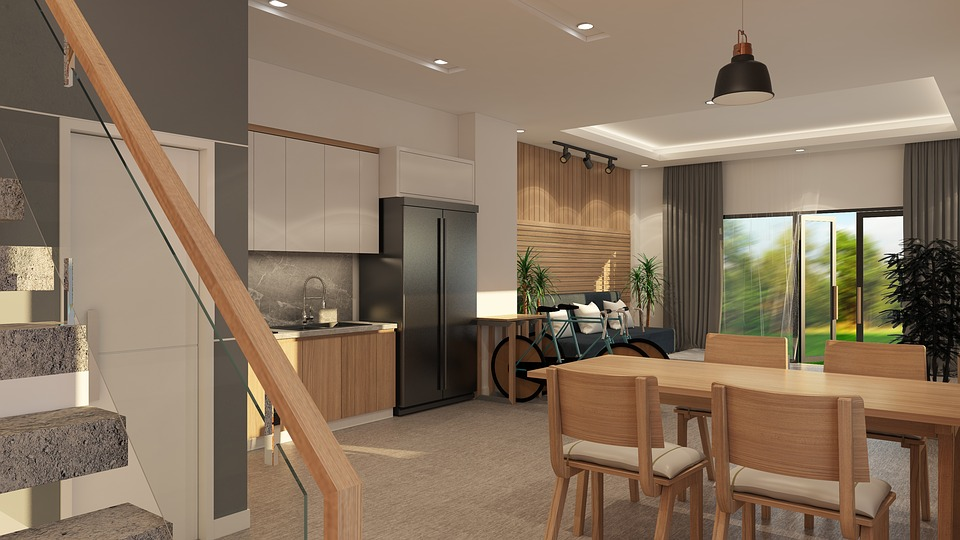 Last year, gray tones dominated almost all interior designs. This color is known as greige which is a combination of gray and beige. But since earthy colors will be the main focus of this year trend, grey will still stay but it's combined with soft pastels and earthy tones.
Colors for 2019 are primarily seen in nature, such as soft greens and browns. Taupe was last year's Color of the Year and is still popular for the choice of color for interior design. Purple is the Pantone Color of 2019 but it can be a bit tricky to use since it has the likelihood of dominating a space.
And speaking of earthy colors, greenery accents and accessories will remain a trend this year. Interior designers predict that this was one of the most noted design and they believe it will continue homeowner's green obsession and will be going stronger. You can try pillow covers with banana leaf patterns or any tropical prints to add texture to living room interiors to invite a tropical vibe into your home.
Wallpaper Designs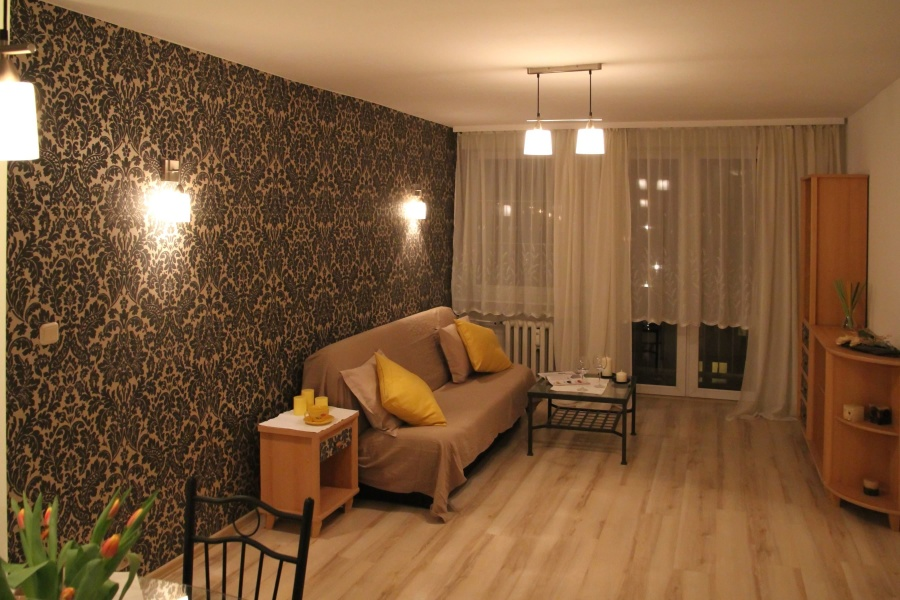 It's time to install dazzling wallpaper if you have blank walls in your home. This will remove dull spaces and add a wonderful spin to your living spaces. Wallpapers today will be more decorative and bold from the past few years and this will replace the use of artworks and other art pieces for wall decor. You can choose from so much options such as featured landscape scenery, abstract shapes, and colorful geometric patterns.
Darker Kitchens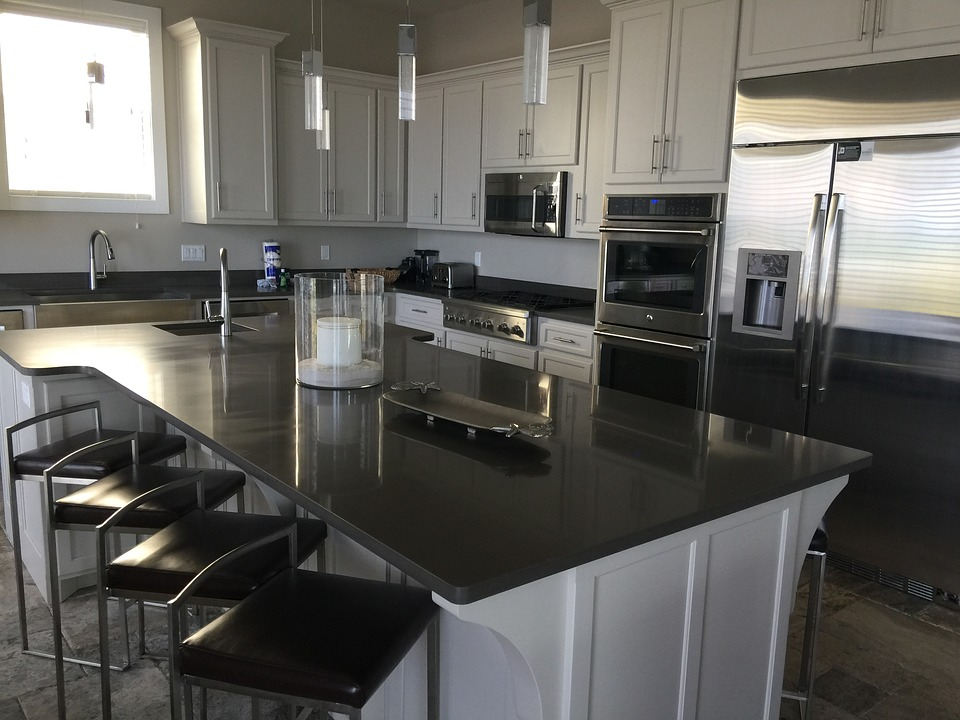 For the past few years, almost every kitchens are always in white, from cabinets, countertops, to kitchen islands. Darker hues for kitchens are now reconsidered as an option and it will even look more elegant if you add natural hues to your kitchen design including incorporating wood tone kitchen cabinets. If you want to be bolder with your kitchen color, you can paint your cabinets with shades of bright blue or in unique shades of green. This will look greatly partnered with darker walls and adds more depth to your kitchen space. Plus, kitchens should always be clean, so it's preferred to keep it darker or with bolder colors to hide flaws brought about by day to day use.
Combined Dining Room and Kitchen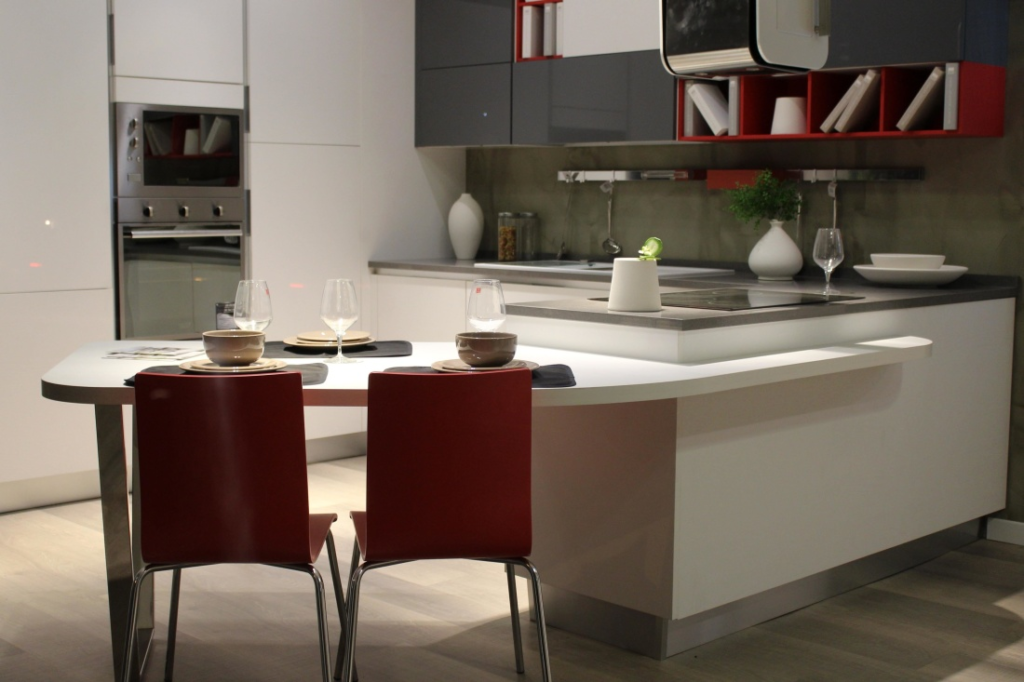 There will be a shift in formal dining rooms with larger combinations of kitchens and great rooms as one open floor plan. It has been normalized that our kitchen counters are doing double duty where it has been a casual place for quick meals and a spot for preparing meals. Dining room furniture are now arranged in kitchens which will remove the counter and the center island to make way for these furnishings. This shift will save space and make serving and preparing food much easier because you can pleasantly entertain guests at the dining table while you perform your task in the kitchen area.
Author Bio :