Summary : The write up discusses about one of the trending topic in today's date i.e., to combine multiple VCF files into one VCF File. This task can be carried out with or without third party utility. It is totally the choice of end users that with which solution they want to go for.
Managing infinite number of files on one PC is literally a complicated and irritating task. Users place individual files here and there, leading to the situation where it becomes hectic to get things on required time. A responsible computer user prefers merging of multiple files either it is vCard or any other. For such persons, here we are offering different solutions to consolidate several VCF files into one.
Users Concern
Consider following scenarios shared by users who are working with vCard files in one or the another way :
"I want to share 300 VCF files with my team but, individually sending them one by one is not an official activity. Therefore, I am thinking to combine all those files for easy file sharing. Is there any expert who can guide me in same? Before giving any suggestion please keep one thing in notice (from my end) that I cannot afford a single bit data loss while combining them."
"I like to know How to add multiple vCard in Outlook. As I need to combine few important vcf files into single Outlook file because of some business purpose. I tried to carry out this task manually but, it is going out of mind. I am unable to understand commands or instructions. Can anyone assist me a simple and systematic way for the same?"
"I am having around 100 or 110 .vcf files with me. Now it is becoming difficult to handle and save all those address book files separately. Whenever there is a need of any person's contact details I do not find any associated vCard on time. Now, I have decided to combine multiple VCF files into one VCF file. But, the issue is that I am unaware from solution for the same. Please someone help me out in this."
Methods to Combine Multiple VCF Files into One VCF File
After doing a deep research, we have came up with manual approaches to accomplish this task. Read the following section for learning all tips and tricks to bring multiple vCards together.
#1 : Merge Several VCF Files into Single
This will combine numerous VCF files and as a resultant provides one vCard for usage.
1. Locate all the targeted vCard contacts to the root of C:\Drive into a folder and give it a new name. For example : MyContacts
2. Press Windows key + R to open Run screen on your PC. Type and execute cmd string in the text box of this window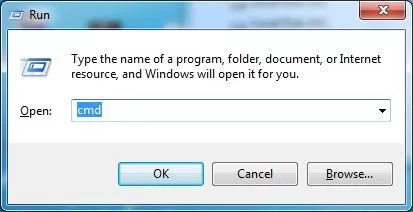 3. Execute cd C:\MyContacts in the current window of command prompt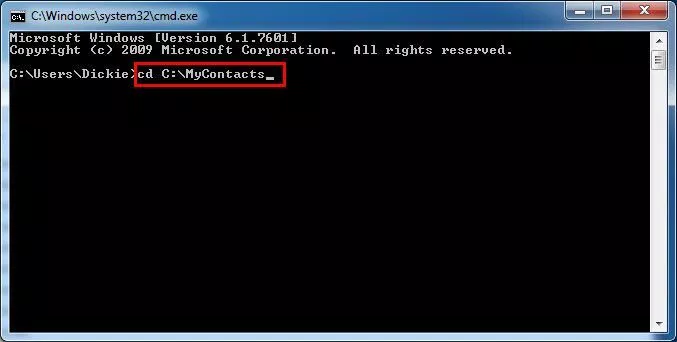 4. Type copy /B*.vcf all_in_one.vcf command line and press Enter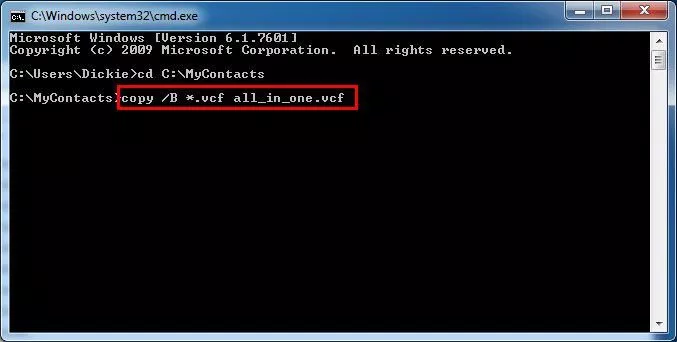 5. After the execution of this command, all the VCF files will be merged into an individual file. This file will be automatically be named as all_in_one.vcf. A process completion message appears which will indicate that you have successfully combine multiple VCF files into one VCF file.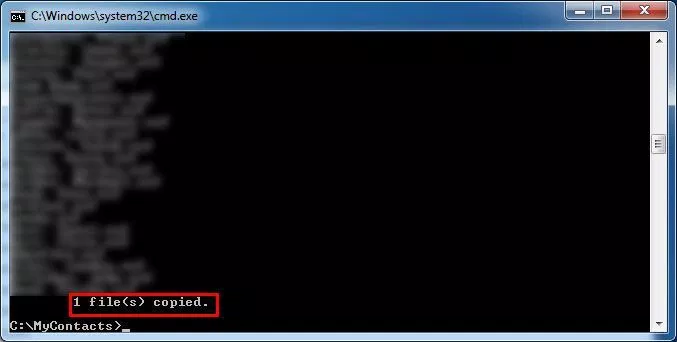 6. Finally, close the command prompt screen from your PC and navigate towards the location where file is located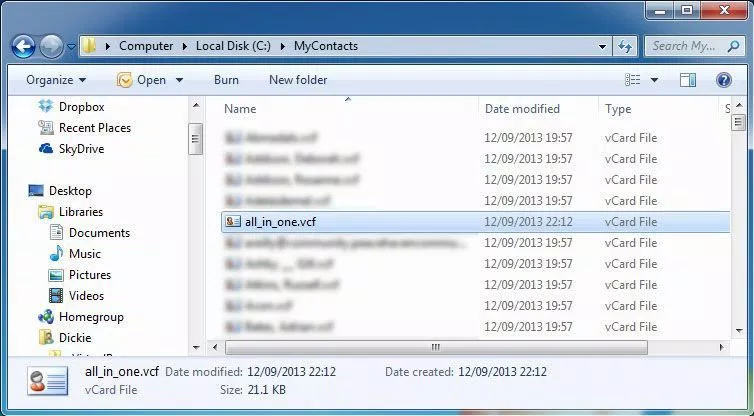 #2 : Use Gmail Account to Merge Multiple vCards into One
This measure involves usage of a Gmail account that acts as a mediator to consolidate vCard files into one.
1. Login into your Gmail account and click on Gmail drag-down button to choose Contacts option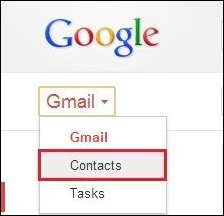 2. The Gmail contacts page appears in which you have to click on More and select Import option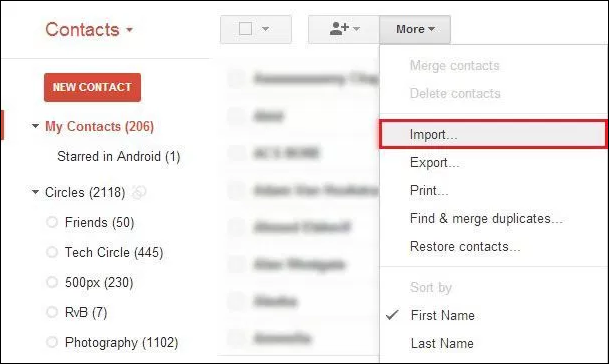 3. Move towards the path where VCF file is stored, select it, and click on Open button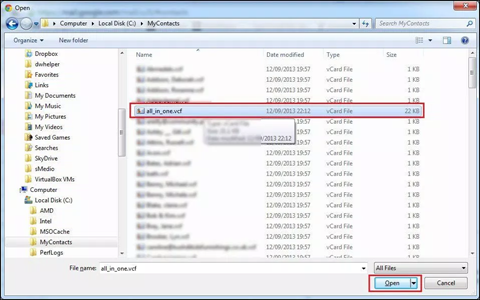 4. Repeat step (3) until and unless all your vCard files are not imported in Gmail account
5. Now it is the time to export VCF file to CSV format, which involves again requires opening of Gmail contacts page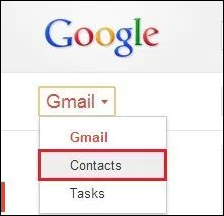 6. In the contacts page, go to More >> Export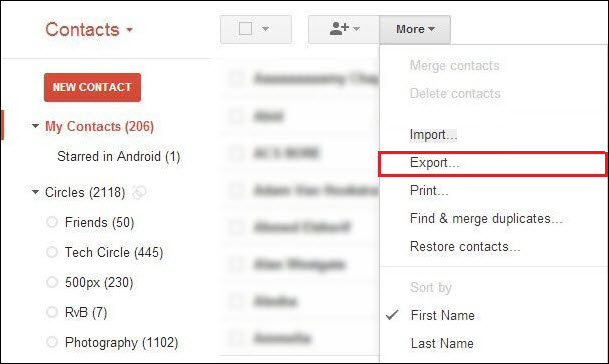 7. Choose the Outlook CSV File Format from list of options and hit on Export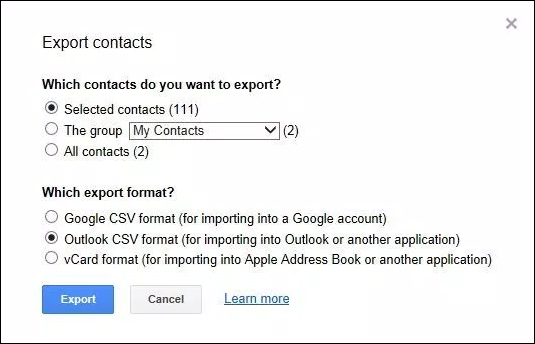 8. At last, logout from you Gmail account and close the web page. Go towards the path where you have saved CSV file and view all VCF files data through this file
Are Manual Approaches Reliable?
Well, answer to this question is completely dependent upon numbers of vCard files. If the files are limited (like 10 to 20) then, users can utilize the suggested workaround. But, for countless files, the procedure becomes complicated and tedious. Talking about the data loss aspect then, there are chances that existing information can be manipulated, if one is combining VCF files into one with the explained approaches.
#3 : vCard to Outlook Merger Software
This is smart product in the digital market, which merges multiple vCard files into one PST. There are following 2 benefits of using this app :
Merge several vCard files without any complications and within just few clicks
The resultant consolidated VCF file will easily be accessible in MS Outlook of any version.
Besides all this, the application guarantees that it will process contact files without touching the existing files. This means that while combine multiple .vcf files into a single file, there will be no data loss in entire procedure.
Conclusion
Solutions on how to combine VCF files into one VCF file is provided in this article. The negative and positive sides of each procedure is explained here. Users can check for both measures and can go for whatever suits them.