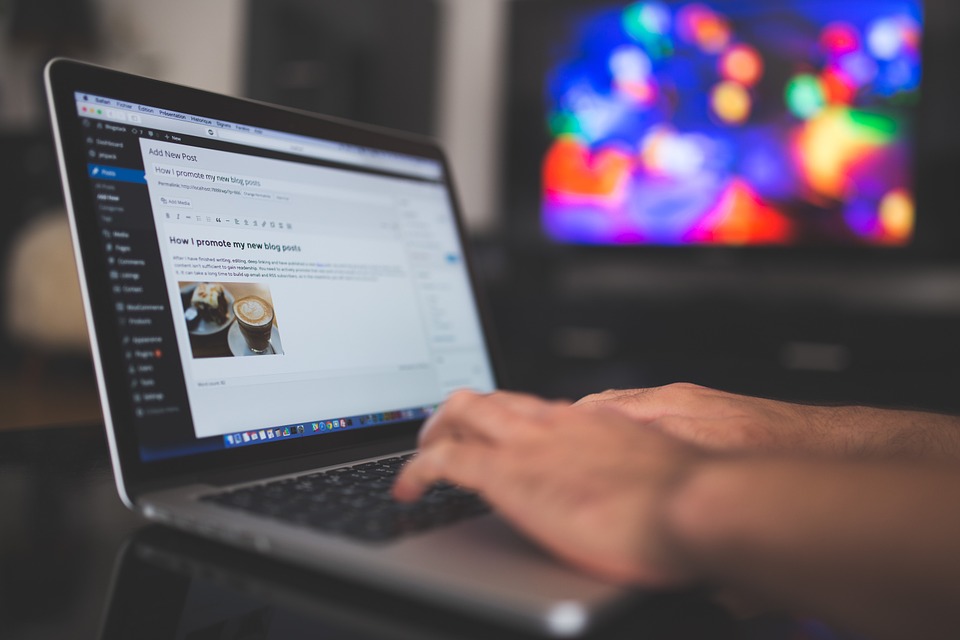 With the widespread implementation of technology, the reading habits of the consumers have also undergone massive changes. As a blogger, if you fail to keep up with the particular needs of your consumers, then it will reflect on your conversion rates.
Now, there is a host of factors that are instrumental in improving your conversion rates. Out of which, proper formatting of your content is possibly the most under-rated one. So, presented below are some formatting tips to boost your conversion rate.
Use shorter paragraphs
Keep your paragraphs short, sweet and simple to read. Ideally, two to four sentences in each one is a good guideline to follow. If you tend to be verbose while preparing your blog content, then it'll take a while for you to follow this shorter paragraph rule. But with time and a little bit of practice, you will be able to implement this trick.
Now here's a question, why should you keep the paragraphs small? Because it's easier on the eyes.
Huge chunks of text look difficult to read. Even before people start reading your blog, those huge chunks will discourage them. And that just spells doom for the conversion rate.
Introduce each section with appropriate subheads
Most people are guilty of skimming through the pieces of content. Subheads serve as a guide to highlight the important areas of your posts.
So, divide a lengthy blog post into comparatively small sub-sections by using subheadings to distinguish between one subject from another.
With the subheads around, the impatient readers can easily go through your content without missing out on the juiciest bits.
I know you want people to read every word you write, but it's not about you. It's about them. And unless they're really interested in what you're saying, they're not going to read.
The subheads should be in heading 2 tags, so they're larger than the rest of the body content. Heading 1 tag is normally larger, but it's not an ideal practice for a blog page to have more than one heading 1 tag. However, you can apply as many Heading 2 tags you like within the content.
Fonts are also crucial
Deciding on a proper font for your blog is vital if you're looking to boost your conversion rates. A hard-to-read or irrelevant font will only discourage your readers to read further. Font type, colour and size- all of these will matter when you are deciding on a set format for your blog content, so make sure you select an appropriate one.
The wrong font or colour will put off people quicker than you think. You can use different tools to ensure higher conversion rates with more viewers visiting and staying put on your site for longer.
Images and infographics to adorn the content
Even though blogs are all about textual content, but that doesn't change the fact that average readers still prefer visuals over texts. In fact, in 2018, visual content has had the highest success rate among all other types of content. So, if you want to make the most of your blog content, you need to invest your efforts to present high-quality and relevant images along with the textual part of your content.
Adding images or infographics to your blogs also allows it to have a fresh look to it. Readers are more receptive towards visual content and are more likely to read through your entire post as compared to the text-only posts.
So, always be generous with the visuals, and spruce up your blogs with infographics and images. Also, ensure that your readers make a beeline to read all that you have to convey.
Creative CTAs to pique the readers' interest
Simply urging your audience to place an order for your e-book or to subscribe to your email list is so passé. Living in the age of the internet with nearly 2 million blogs being posted on the Internet each day, you need a little extra to help you stand out in the crowd.
Applying innovative and unique CTAs (call to action) can help you to achieve that. "While clicking on CTAs will ultimately have your audience subscribing your newsletter, you can always add a touch of creativity to make it worthwhile for them", states Elizabeth Waters, an expert on assignment writing help from Essaygator.com. The colours and placements matter when it comes to CTAs, so you need to keep these factors in mind too.
Create lists for more effectiveness
If you take a look at some of the most famous blogs of renowned bloggers, you will find that they frequently present their content in the list format. This is because such formats are exceedingly popular among the readers. Here a few reasons why this format stands out.
They effectively attract the attention of the readers
They divide the long, rambling blocks of texts into more readable ones.
If you want to present quantifiable set of ideas, always go for the numbered list.
Having said that, you can also use bulleted lists for your content. In fact, you can create custom bullet points to establish a different style of your own for your blogs.
Add blockquotes
You must already know by now that blockquotes are basically actual quotes said by actual people. Now, many bloggers have begun to apply them as a way to highlight key concepts about certain topics. However, it'd be best if you don't overuse this technique. If you have a specific concept that you'd like to emphasize on, you can always draw attention to it by using a blockquote.
Focus on the readability
All these tips mentioned above will only work if you make your content legible for your visitors. The netizens today have to deal with a constant onslaught of blogs on the Internet every single day. So, you have to make sure that you invest enough time to create awesome content. Among other aspects, readability has a lot do with having white space within the content. You should make extra effort to ensure that you churn out great content that your visitors can never have enough of.
Parting thoughts
When you want your blog content to turn the tables for your conversion rate, these formatting practices will surely set you up for success. So, focus on presenting remarkable and visually enticing content that will catch your readers' fancy. And with time, you'll notice the conversion rates improve by leaps and bounds.
Author Bio :