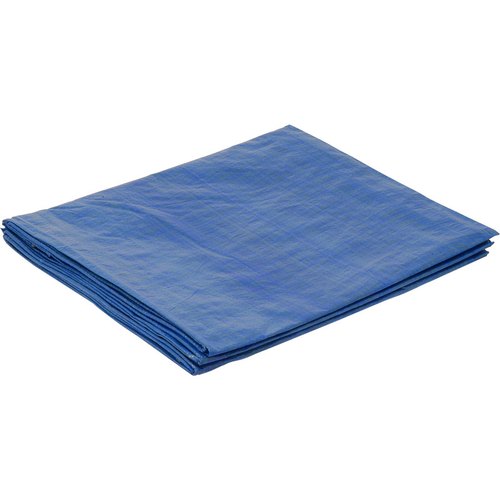 Due to much advancement in the manufacturing sector, varied materials are used to create tarps;clear poly tarpaulins are extremely versatile and developed in the current market. Clear poly tarps offer advanced coverage and are known for extreme durability. Besides, plastic tarps also undergo chemical treatment to make the material fire retardant as well as offer protection from UV rays. You can also use these tarps to protect your patio from the rains.
According to an article published online, when your patio bears the merciless beatings of rainwater, drenching all outdoor furniture, you need protective coverage. That is why you need high-quality poly tarps. Read on to learn more.
This variety is the best choice when it comes to tarpaulins. Though not as robust as super heavy varieties, these materials are waterproof and chemically treated to offer protection against fire and UV rays. The chemicals used also prolong the lifespan of heavy-duty, and the tarps come with ling-lasting grommets offering safe tie-downs.
As far as the hems of heavy-duty plastic tarps are concerned, these are reinforced with ropes and the seams come with insulation to avert leakage of water. These tarps are ideal for asbestos containment, railroad cars, pond liners, and remediation covers.
Light-duty tarpsare usually meant for generic use and designed with high density,yet lightweight polyethylene is used. These products are laminated on both sides for extra durability and usually bonded with a laminate of sheet material and are woven to prevent stretching.
You can opt for lightweight clear plastic tarp cover to protect your backyard from the direct heat of the sun. Besides, the material is UV stabilized and used as truck cargo covers, curtain dividers, as well as machinery covers.
These tarps are usually built using high-density polyethylene that makes them robust and strong, but light. The products are water-resistant, dustproof, as well as rot-resistant. The tarps are strengthened with hems that increase the lifespan of the material.
Medium-duty tarps are best for residential and business purposes, providing coverage for farm machinery or equipment, controlling dust, as well as for ground tarps.
Super-heavy duty poly tarps
Super-heavy plastic tarps are the strongest ones and last for many years. You can use these products for membrane covers, building enclosures, as well as landfill covers. These tarps are waterproof and extremely resistant to UV rays as well as abrasions. Super-heavy plastic tarps come with sturdy, robust grommets with reinforced hems to provide effective stable tie-downs.
These tarps come in a variety of colors including colorful clear tarps, blue tarps, brown materials, white-colored tarps, silver tarps, and more. White and silver-colored plastic tarps are commonly used for trucking and roofing die to their reflection and UV-resistant properties. Plastic tarps are also much in demand during the cold, winter months.
You can use clear plastic tarps if you want visibility and they come in colors like green and yellow, the most popular ones.
Uncompromising coverings can withstand serious climate including long winter seasons and enormous scope storms. Hard core rooftop canvases can adequately keep out the components from harmed rooftops. Substantial canvases can fill in as spread for vessels, over the ground pool covers, hardware covers, among numerous different employments.
Coverings come in different sizes
At this point, one should realize that there is nobody size-fits-all covering. Since various canvases take into account different requirements be it for private, modern or business purposes, you can browse the numerous sizes accessible, or even better, have yours specially designed for a superior fit.
Canvases come in different grades
While canvases are typically promoted to be solid and tough, they come in various classes. It just methods a canvas can take into account a particular measure of stressors while the other can withstand more outrageous conditions. Light obligation canvases, for instance, are ideal for impermanent sanctuaries. These are the more advantageous, reasonable and a moment fix to normal issues, for example, flawed rooftops, moment carport or truck covers.
Fire retardant coverings can impede friction based electricity and postpone the spread of fire; an incredible component for industrial facilities or building destinations.
At the point when calamity strikes, you need to realize that your house is made sure about regardless of whether it requires significant fix. Typhoon covers that are 100% waterproof coverings permit you to securely dwell in your tempest harmed home until all fixes are finished. Activity Blue Roof (oversaw by the U.S. Armed force Corps of Engineers for the Federal Emergency Management Agency known as FEMA) furnishes property holders in a debacle territories with solid, tear-safe storm canvases to cover their harmed rooftops until plans can be made for perpetual fixes. The Tarps Wholesaler consents to government norms and particulars to empower you to arrange your FEMA canvas and have it transported to you.
Conclusion
Use clear plastic tarps based on your coverage needs. These materials are awesome for outstanding temperature control and protect your yard from hot and cold weather.
Author Bio :