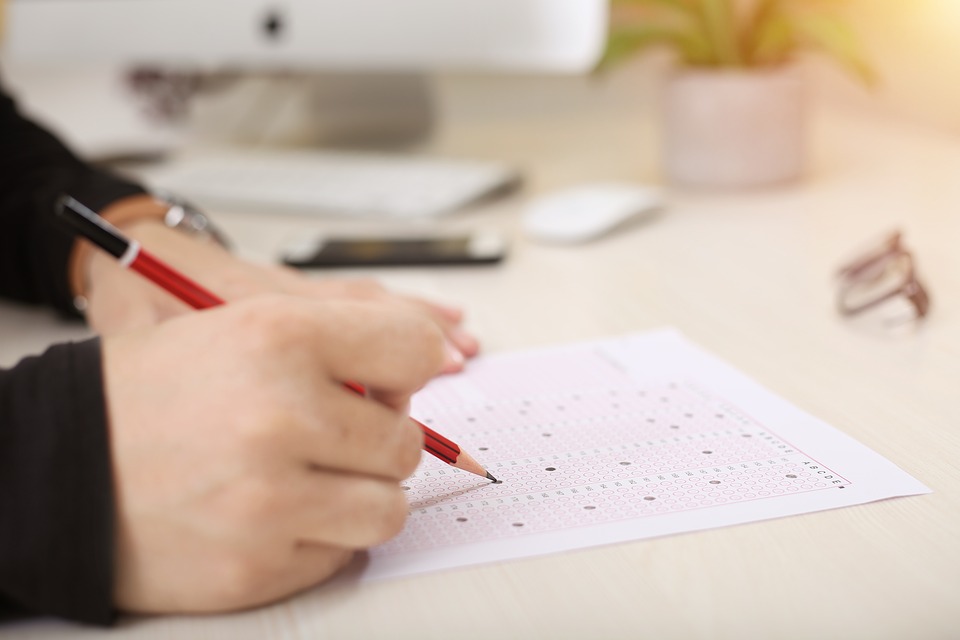 The PTE academic exams have gained popularity these days due to its question pattern and the method of conducting the exam. It is quite easy to score high if you know the proper techniques to tackle each question type. Along with the techniques and method, a proper routine and habit also play a vital role in succeeding in PTE academic exam.
Give daily two hours for PTE preparation
It is necessary to give adequate time to PTE preparation, if really want to achieve your desired score. Success always requires hard work and dedication. So, if you think that you can get the 79 or perfect 90 without giving preparation time then you are living the fairy tale life. Daily giving at least two hours for PTE for continuous 45 days will yield your desired success that you have thought of.
Keep reading news or article during free time
Reading newspaper, books, or article will develop a habit of reading a long article without feeling bored. Developing this habit will become a boon during the exam when you face a long paragraph during the reading section. Also, reading the newspaper will give you an idea about the language used for writing as well.
Watch English movies or YouTube videos for improving listening skills
If you are a non-native speaker and you find difficult to understand certain English words, then listening to these videos or watching these movies will help you tremendously. Initially, try to watch with the subtitle in order to grasp the tone and pronunciation. After a period of time, you can get the idea about the words spoken in the movie. You can also listen to the Podcast on various science and daily routine topic to get the idea about the language.
Daily meditating for 10 minutes
The students tend to forget that staying continuously focused for 3 hours during the exam in a pressure situation requires great mental stability. In order to remain calm and focused for the whole time, meditation helps to improve your concentration level. I know that this is old cliché and how it relates to the PTE exam. However, if you want to stay focused for a longer period of time mediation daily helps you to improve your overall mental strength. Try to build a habit of meditating in the morning for at least 15 minutes in silence.
Avoid over practicing
It goes, Things done in normal ways yields a better result. But, too much of anything is bad. Same goes with the practicing of PTE academic exam. Always remember sitting for more than 4 to 5 hours daily is worthless if it is unproductive. Practicing daily having a proper plan and schedule for the day will show you the visible result.
Try to give as much as Full PTE mock test
It is always important to develop individual tricks for tackling the different question type. Try to sharpen and perfect those techniques with daily repeating at least one time and improving in it. Once you develop these techniques, one must put this it uses to the practical exam. One way to implement these techniques and practice before the real exam is by giving the full-length PTE mock test. The PTE mock test helps you to give the real-time environment with the time-bound exam.
Have maximum daily conversation in English
Practicing just for exam and Practicing and implementing the learning of English in daily conversation is both different things. Having a conversation in English doesn't matter if you are grammatically right or wrong, will boost your confidence in speaking. Also, you will develop a natural habit of speaking fluently and will have a positive effect on your PTE preparation also.
Try playing online vocabulary games
To develop good English for writing as well as speaking, vocabulary is a must. A good vocabulary will boost your score and gives you an edge during the exam. In order to make vocabulary learning more interesting, you can try playing game available in the mobile application form. Download and try to allocate 10 to 15 minutes to these games and gradually you will see that you are learning a lot ofnewer words than before.
Read loudly in front of mirror to develop self confidence
Speaking in front of a mirror is advice given by the largest speaking organizations in the world and it has been printed in almost every public speaking manual in print, with some exceptions. To overcome fear, you must get over yourself and learn how to get into others. It helps to overcome the fear and to become the confident and eloquent speaker.
Writing down the daily journal in English
When you write down your ideas you automatically focus your full attention on them. This will help you to organize your thought in a good way. Speaking and writing are closely attached. Both expect you to think on your own and use the words you know to create sentences you wish to write. Writing could be described as speaking in slow motion because you have more time to think about the words to use. You go through many written exercises while learning a language, so be diligent about this part of the learning process.
Author Bio :