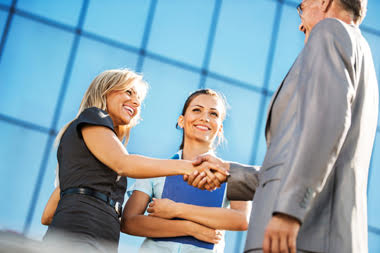 Compliance analyst is also known as a compliance officer. He has to see that the company that has employed him has complied with the government guidelines or the guidelines of the non-profit companies that control them. This post requires a bachelor's degree and experience in the field to be able to do the job successfully.
Compliance analyst's job responsibilities will vary depending on the industry. His duties involve planning and coordinating the company's activities of operation with government ordinancesand regulations. They are needed in all types of organizations and settings which include agencies run by government, corporations, as well as non-profit schools and hospitals
Educational Requirements of Compliance Analyst
According to the recent job listings it is found that employers like compliance analysts to hold degrees in business, accounting and related fields. Employers may also prefer compliance analysts to have a few years of experience in the respective field.
Most often compliance analysts are involved in operational functions at the top management level which would require good writing and communication skills. They also need to have a fair amount of computer knowledge besides skills in decision making and solving problems might be an added asset. The annual wage of Compliance Manager analyst according to the Labor Statistics Bureau of the United States is $ 65,640. The highest employers of individuals in this field are the federal government's executive branch. They stand a better chance for the job if they have at least three years' experience.
Career Opportunities for Compliance Analyst
There are plenty of opportunities for Compliance Analyst since a lot of health care facilities are coming up while some have been in service for the past 30 years offering care products, pharmacy services and managing pharmaceutical benefits. The compliance analysts will be able to set up processes that deal with health care compliance.
The duties of the compliance analysts involve setting up new procedures and policies and updating policies which existed previously. They have to work on projects laid down by Corporate Compliance Department. Compliance Analyst will have the responsibility to monitor business compliance as per the ACFC lines. They will have to comply with state contracts of Medicaid and state and federal laws applicable. In this line of work the analyst requires interpersonal and research writing skills.
The Benefits of Compliance Analysts Job
If you have a bachelor's degree and a minor degree in human resource development you cn get a job as compliance analyst where you have to communicate, administer and do analysis of benefits programs. The US bureau of Labor Statistics has come to the conclusion that there are good prospects for compliance analysts with changes in jobs, healthcare, and legislation on labor relations which forces businesses to hire human resource professionals with expertise in benefits and compensation.
Compliance analysts or benefits analysts have the basic obligation of managing and communicating benefit programs at the level of the Corporates. They construe related procedures and policies and see that they get compliance from regulatory agencies. Benefits analysts may concentrate locally, nationally, regionally or internationally as per the employer. They are also required to analyze and monitor new benefit legislations.
Author Bio :