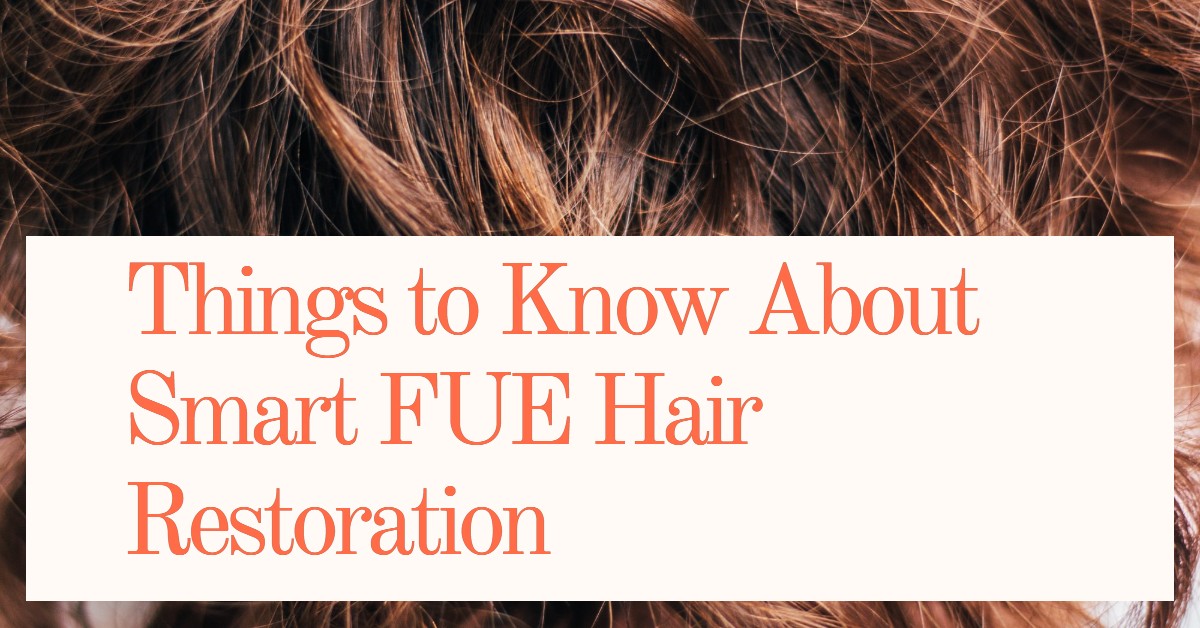 When hair loss strikes, it affects both the physical and the psychological health of a person. No one wishes to have thinning or balding hair because it makes you look unattractive physically. The thought gets into your head that no one wants to associate with you because of your looks. These thoughts lead to depression and low self-esteem. You may try to cover the balding area of your scalp with a wig or toupee, but it will look unnatural, and you will get tired of wearing it every day. A more permanent solution is what is needed when treating hair loss.
Fortunately, various hair restoration treatments offer reliable solutions. The best hair restoration technique that is only done once and lasts a lifetime is called the Smart FUE hair transplant procedure. Many go for this type of hair restoration procedure because it gives a more natural look and permanence when treating hair loss. This post will explain to you the various important facts you need to know about the Smart FUE hair transplant. This information will help you understand this type of hair transplant technique better before making a decision. Read on for more insights.
What is Smart FUE Hair Transplant
The Smart FUE hair transplant procedure is a more advanced hair loss treatment that a qualified surgeon does. FUE stands for follicular unit extraction, where hair is extracted from an area of the scalp with thick hair and transferred to the balding area. The recovery or downtime in this kind of treatment is much shorter than the follicular unit strip surgery(FUSS). In Smart FUE hair transplant procedure, the surgeon may perform the procedure in one session or arrange several sessions to complete the procedure. The FUE hair transplant is safely done to both men and women with minimal and manageable side effects.
The Difference Between Smart FUE and Other Hair Restoration Techniques 
The FUE hair transplant procedure is a less-invasive hair loss treatment that doesn't leave a linear scar.
Smart FUE hair transplant is suitable for both genders (men and women). Therefore, you can seek this type of treatment if you are looking for an advanced, safe, and permanent hair restoration procedure.
The Smart FUE hair transplant technique offers a more personalized hair loss solution. This means that the procedure can be fully customized to meet the patient's needs.
Being an advanced procedure, the Smart FUE hair transplant treatment is only available in a few developed countries. You can only get high-quality Smart FUE hair transplant treatment in the USA, UK, Germany, Australia, Korea, China, among other developed nations.
With this type of hair restoration treatment, the patient should expect a more natural look that lasts a lifetime. Plus, there won't be further hair loss in the future.
Since the Smart FUE hair transplant doesn't need any surgery, patients should expect shorter downtime and a faster recovery period. There is also no linear scaring nor side effects when done by a professional surgeon.
The Smart device used in the Smart FUE hair transplant procedure has a holding fluid that increases the hair grafts survival rate to 99.9%
New hair will start growing 2 to 3 months after surgery. More healthier and denser hair will grow after 6 months. After 8 months to a year, the patient will experience full hair growth in the balding areas, which means the treatment worked. The growth rate of new hair is around 0.9-1.0cm per month.
What Causes Hair Loss?
The prevalent cause of hair loss is male or female pattern baldness. A hormone called DHT causes the hair follicles to shrink and become dormant. When this happens, hair won't grow in the balding area. Other causes of hair loss are anemia, poor nutrition, chemotherapy, thyroid issues, hypertension, diabetes, and many more.
The Benefits of the Smart FUE Hair Transplant Procedure 
Provides high-quality treatment for hair loss without leaving any virtual scars
Produces a more natural look for patients who seek to treat hair loss.
The Smart FUE hair transplant procedure does not need incisions because its invasiveness is minimal.
There are various areas of the body where hair grafts are harvested – the back of the scalp, the chest area, the arms, and the pubic area.
The patient will experience little or no discomfort since the surgery occurs while the patient is under local anesthesia.
After the surgery, patients will experience short downtime and quicker recovery. After a few days, one can go back to a normal daily routine.
How the Smart FUE Hair Transplant Procedure is Done
The first thing that you need to do is consult your doctor before opting for any hair restoration treatment. This helps to know whether the patient is eligible or not.
The surgery date is then set after the doctor approves of the FUE hair transplant procedure. The patient will be given instructions on what should be done before the surgery. Before the surgery, the scalp and hair need to be washed thoroughly to avoid infections. The doctor analyses the number of hair grafts needed in the procedure.
Preparation of the surgery is done on surgery day. The doctor will prepare the donor area before the procedure is done.
The doctor will use advanced tools and tech to harvest hair grafts and then transfer them to the recipient area. This takes a team of doctors to perform successfully.
Conclusion
Although medical advances have made it easier to harvest and restore hair, you need to know whether the procedure will work. This is a costly procedure; therefore, it takes time to understand its forts to make an informed choice. If you are not very sure which procedure to go for, consult your doctor first.
Author Bio :