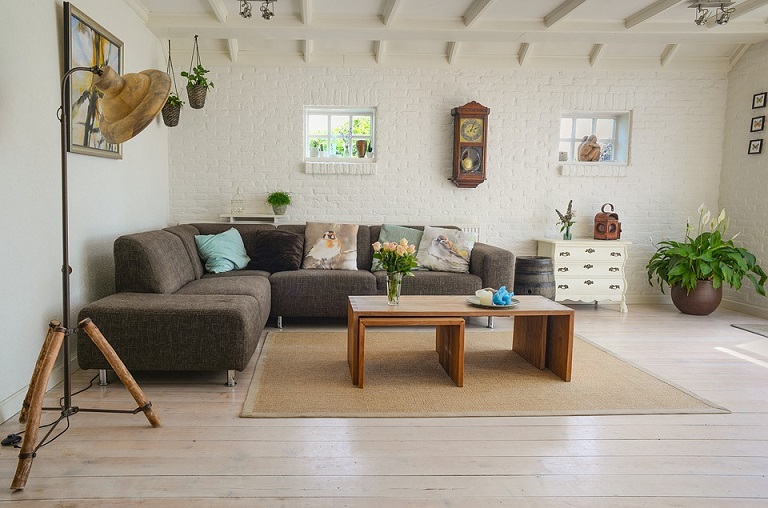 While selling a house it's always hard to make a decision about whom to approach and what to do. Of course, there are not many options, however making a final decision is not one of those easy tasks.
Obviously, you can either approach to the sell house fast service which will buy your house without any agents despite its appearance and conditions in a few days, or wait, work on it and do some changes preparing it for the big market and different sellers.
Here are some simple steps to follow which will make your house look better and pleasant to the buyers' eyes.
Your house's exterior is more important than you think. It's the very first impression about your house which is extremely important, especially while selling a house.  Think and take care of how your house looks from the outside.
Making it more attractive will increase the chances of selling your house with a higher price so do some minor but important changes like planting flowers, getting rid of different debris or clutter, taking the ''temporary'' stuff away, mowing the lawn, cleaning walkways, driveways, patios and the surroundings.  Fix everything that is broken, paint your door and clean the windows, take care of the outdoor lighting, change your old doormat into something bright or even creative.
It's obvious, that your house should look and be clean! It's okay if your house is sometimes messy because you don't show it to everyone, every day. But as soon as you decide to sell it, just consider it as it's one of those pieces of art in the museum and you should keep it in its best appearance. You need to have it in its best possible condition before the buyer sees it.  If you don't want the clients to leave your house as soon as they enter it, just keep your house super clean: avoid messy corners, dust, dirty dishes, used sponges, unfinished food, etc. Keep your walls and floor clean, keep your tables free, put some flowers or a nice decor that will change the mood.
Additionally, if you have pets, move their dishes, toys and other belongings so they won't make a mess during your open houses or showings.
If you want to prepare your house for the big market, it's very important to remember that customers love bright and spacious houses. For this very reason, it's important to keep in mind that the house looks overloaded if you have a lot of personal items there. Try to show what you are going to sell, and not what you are going to take out with you.
If your house looks overloaded then it feels like the house is not spacious and clean to the buyer and the idea of buying that house gets unconsciously blocked.  Another reason we advise you to pack your personal items is that the existence of a lot of items makes the area visually small.
Very often having a lot of items in your house while showing it to the potential buyer can be a big turn off, because sometimes it's considered as a clutter, nobody likes that.
In order to create the best possible impression, remember that no buyer likes to see your dark rooms because, first of all, dark rooms usually give negative emotions. Buyers are always looking for a house that will be bright and positive because they understand that it's the place they're going to live maybe till the end of their lives.
Long story short, just think of upgrading your lighting and make the best of your light sources: windows, doors, lamps, etc.
Did you know that you might not notice the smells in your house? Think about it, especially if you have pets. Just ask for a friend or someone who doesn't live in your house to double-check how it smells.
Try putting some nice flowers or air-fresheners to change the smell of your house. Try fresh aromas as they create a clean impression. Don't overload them and don't use very strong and specific ones: some people might be allergic to different smells and it may simply destroy the whole impression.
Your backyard is equally important. Just consider it as a part of your exterior and make it as beautiful as possible. Remember that as soon as the buyers ask to see it, you cannot reject them or bring excuses. They're going to buy the house, every corner of it with its best and worst features so just be prepared to show literally everything.
And last but not least, always keep in mind to look at your house from the buyer's eyes. Give a look at your house like you see it for the first time. Do you like it? What else would you change?
Author Bio :