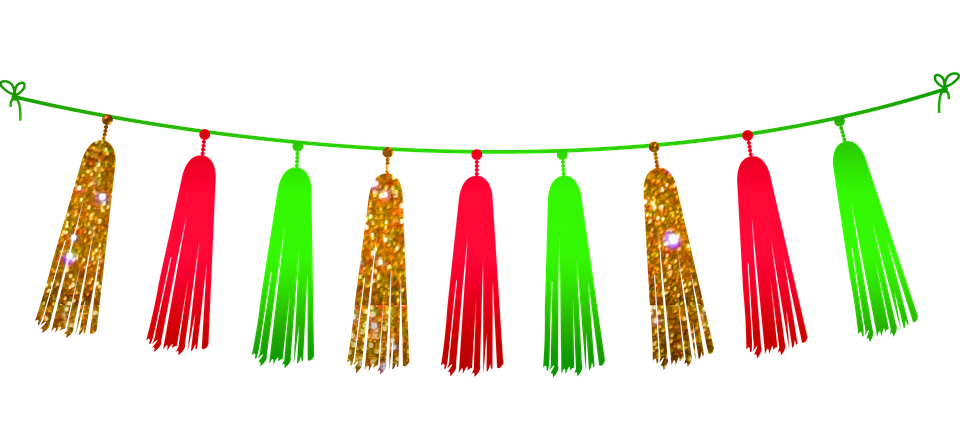 Whether it is a sun-kissed beach of Hawaii or a weekend trip with your girls to a nearby resort, a swishy pair of colourful tassels made from dangling gold, silk, cotton wool or raffia threads is a perfect statement style for all occasions.
Pair your dress with the right colour of tassels gently dusting your collarbone or simply hanging over your shoulder and be the talk of the town with these statement earrings.
"You're looking so cute!", this is what a guy said to me yesterday at a friend's party when I was all busy swaying my turquoise coloured tassels and a bohemian dress to the beats of Pitbull.
I am pretty sure you too would have had gathered many such appreciations from your pals (rather guys) as you flaunted your tassels. Let us take some moment to know more about these spring coloured embellishments.
Swaying with a Sleek Pair of Tassels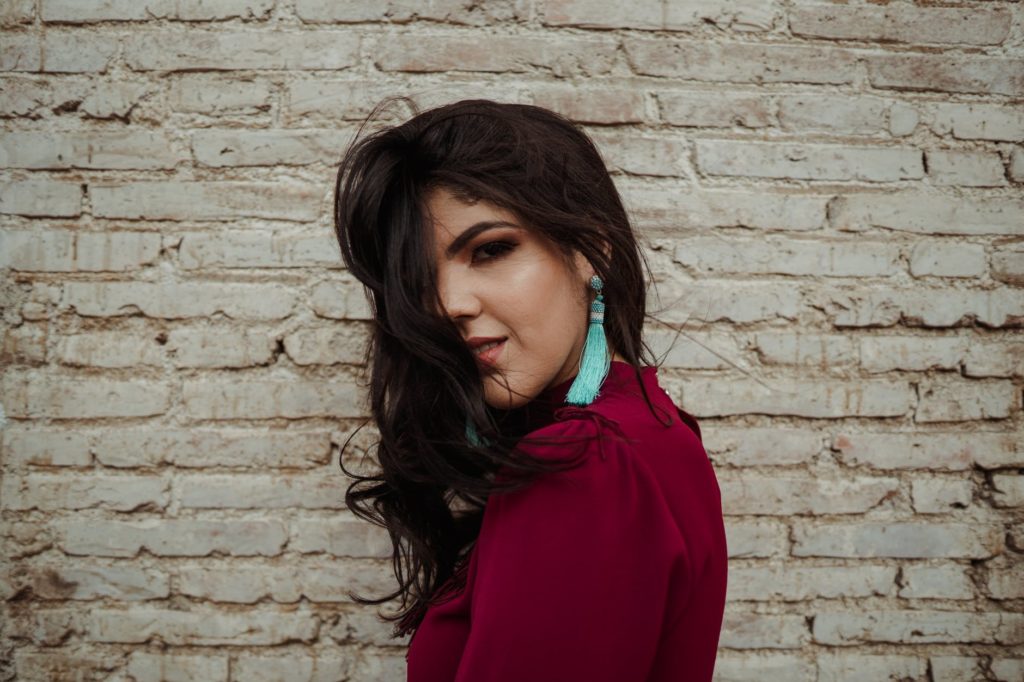 If you need a perfect dancing partner who loves swaying on the dance floor, then it's time for a dazzling pair of dancing tassel earrings. This periodically designed motif in jewellery love bouncing, twirling, jumping and moving just as you do.
This sassy looking jewellery gives you a flirtatious and luxurious look when you match them well with a sexy dress. These feminine trinkets come in diamond, gold, beads, woods and feather. So, you have the freedom to club it with both traditional and western attire.
The embellishment has come a long long way. From tassel cushions to door curtains to aesthetic accessories found across all time and culture. Yes! Tassels have been with us for long but just recently it has gained the spotlight in the fashion arena.
In the post, I'll talk about some interesting facts about your tassels.
Head down to know more.
Enroute Tassel: Moving Back to the Biblical Days
 From a simple knot to jewellery, the tassel has come a long, long way. During the Egypt and Biblical era, tassels were used on garments, chandeliers, pillows and blankets.
In early days, tassels were commonly attached to the four corners of the clothes. During the Egyptian era, tassels were known to signify power for elite families. While in the Catholic Church, tassels were worn by the families who were higher in the hierarchy. Thus, it is to be understood that in the early days, tassels symbolized royalty and were worn by the richer class.
In the 16th century, tassels were made from gold or silver thread and were sold for a thousand dollars.
Gradually, the merchant class in Europe introduced these tassels in home decor like carriages, cushions, curtains and likewise.
With the start of the Victoria era, tassels were seen in shoes, laces, bags and was also used in the graduation cap as a sign of intellectual superiority. Meanwhile, today tassels are used everywhere: from clothing to jewellery industry.
10 Secrets of Tassels Every Woman Needs to Know!
Tassels are not just your dancing partners, but they also reflect a lot about your personality. This is what makes them a woman's best friend. They add charm and a fun vibe that make you look adorable and fancy.
The first time women wore tassels was in the 1870s. During the time jewellery were made inspired by archaeological and natural discoveries. From then till date, tassels have made enormous progress and do exist in every field.
Tassels are closely associated with the flapper and suffrage movements that took place in the 1920s. Here, women called themselves 'Flappers' who wanted to break free from the male-dominated stereotypes.
They did what the society did not want them to do. Thus, women wore short skirts, cut their hair, expensive makeup, listened to Jazz, wore danced hip-hop and were also seen smoking and drinking.
The women in this era were quite fierce and were spotted wearing tassel earrings, short skirts, heavy makeup, drinking, smoking. These women wanted to be carefree and independent and thus fought for their right to vote. They wore tassels to express their freedom.
After this, the second wave feminist women started a movement in the early 1960s wherein women moved out of their houses to fight for women equality. This movement also observed tassel inspired attires and accessories.
Every time I look at these dangling earrings made from threads or beads, I hear myself saying, "These are super easy to prepare at home."
If you have some loose chains and colourful threads and beads, then you can prepare and add many DIY tassels to your earring kit.
Tassels are mostly preferred by traditional Bharatanatyam dancers, as they highlight their moves. It represents a woman's strength and briskness. In South India, Jadanagam or hair serpent is commonly worn by brides or classical dancers to decorate their hair.
These layered tassels are in the shape of the sun and symbolize brilliance and power and are worn to highlight dance moves.
Tassels are not just famous in India, but also in China. The traditional Chinese knot (or zhongguojie in Chinese), comprises of a silk cord knotted with oriental patterns and colourful tassels.
It is a famous handicraft in China that symbolizes peace, perfection and eternal life. They are gifted as souvenirs and exchanged during weddings to express true love.
Tassels look classic. I believe no one can deny this fact! It makes you look drop dead gorgeous with its minimalistic details and super glamorous style. Tassels are available in vivid hues, shaped and floral motifs, that match well with both western and traditional attires.
If you don't believe me, then find it for yourself!
Tassels = Beyond Boundaries
Tassels are not only known for its summery vibe, but it is a perfect statement accessory for all occasions. They carry religious importance and are worn across all countries and cultures.
These hanging ornaments are probably associated for its wide range of spring colours and thus regarded to be worn mostly during summers. Unfortunately, you are wrong this time! Tassels are versatile in adding a unique aura to your dressing sense. They are handy, cool, classic and clubs well with all seasons and are worn universally.
From Deepika Padukone to Kareena Kapoor, all are soaking up the limelight with sparkling tassels. Join the bandwagon with these charismatic earrings, off-shoulder dress and a sheer smile, because happy girls are the prettiest.
Tassels for the Flappers!
Are you already feeling like a flapper woman of the 1920s; a bunch of exuberant women wearing short skirts, bobbed hair and jazz lover? Then, why wait! As a new season starts, change your style. All you need is an ornament that brightens and brings fun and flare to your style. These statement masterpiece will surely suite well with your weekend brunch or summer night out. #Happy Tassels to you!
Author Bio :