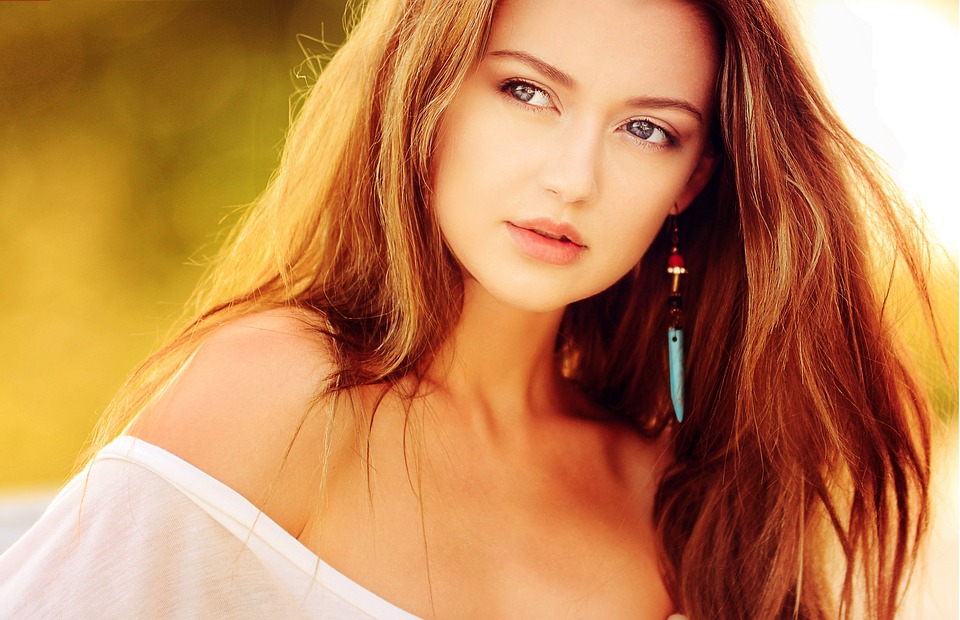 Every female wants to look beautiful. First of all, you are already beautiful in your own unique ways! On the inside, as well on the outside. But still, there are many ways to enhance your outer beauty. Be it your skin, your weight, or your curves. There are both artificial and natural ways to do so. But everyone prefers natural over artificial, isn't it?
So here we have come up with some natural ways to enhance the beauty of your overall body, including managing your weight, enhancing your curves, getting a flawless skin, etc.
Without wasting any more time, let's get started.
1.   Enhance Your Curves
Bigger and better curves automatically make you look and feel sexier! Today, with mirror selfies and pictures flaunting your curves in trend, having beautiful and sexy curves has become so essential. Moreover, having a sexy body makes you feel confident and boosts your self-esteem! So what is the way to enhance your natural curves without making them look artificial?
There are many ways to do it. From physical exercises to pills and creams, you have numerous options. For a curvier booty, you can opt for squats- dumbbell sumo squats, Bulgarian split squats, etc. and lunges. You can also go for hips enlargement pills which are a sure-shot way to curvier hips in a short span of time, without going for surgeries and injections.
2.   Manage Your Weight
If you manage your weight, your body looks perfect and beautiful at all times and you can flaunt it with full confidence! And you don't even need to join a gym to do so! You only need to be physically active and say goodbye to laziness. Keep a watch on your diet and cut on the bad fats from cakes, doughnuts, and pastries; instead indulge in the good fats from walnuts, almonds and avocados.
Don't keep sitting on your couch for more than half an hour, go for morning jogging and take the stairs. These simple habits will help you manage your weight and make your body look fit and beautiful.
3.   Take Care of Your Skin
If you take care of your skin, and your skin looks flawless, you instantly look prettier. Taking care of your skin does not involve a long list of skin care routines, it just requires you to maintain a daily skin care habit and adopt a healthy lifestyle. Drinking enough water to keep your skin hydrated, using products that are suitable for your skin type and eating healthy food items is enough for you to have a healthy and gorgeous skin.
Hence in order to naturally enhance your beauty, you must take care of your skin as well.
4.   Wear Clothes That Suit Your Body
Wearing clothes that suit your body makes you look beautiful. Loose or clumsy clothes make you look shabby. So know your body type and wear clothes that compliment your shape. If you wear outfits that suit your shape of the body, they enhance your body's beauty and make it look even more beautiful than it already is! The balance is what you need when wearing a certain dress. Neither too tight nor too loose is the key to a perfect look.
You can also choose to wear clothes that make you look slim. Nowadays there are many slimming clothes available in the market. You can wear them under your dresses and they instantly make you look slimmer and hide the excess body fat.
5.   Look After Your Posture
A nice posture enhances your overall beauty as well. So walking straight, sitting upright, and maintaining a good posture is another way to look beautiful naturally. Walking properly when wearing a pair of high heels and keeping your back straight is important for good posture. If you are tall, you should take care that your shoulders are not bowing or leaning forward which does not look good and counts in having a bad posture.
6.   Enhance Your Inner Beauty
A beautiful soul reflects a beautiful body. That's the reason why having a beautiful soul and mind is as important as having a beautiful body. You should always carry a positive and happy vibe in order to radiate natural beauty. Keep your mind free from negativity and keep smiling! A smile on your face makes you look beautiful instantly. No matter what you're wearing, a smile always does wonders! It also puts you and everyone around you in a good mood. Your smile is god's gift and a purely natural way to make you look beautiful.
Conclusion
You are already beautiful in your own way! And you carry a unique beauty within yourself. But if you adopt some ways to enhance your beauty, you can look twice as beautiful as you already are. There's no harm in using some methods to enhance your beauty externally if it makes you feel and look more confident. So now you know 6 easy ways to naturally look beautiful! Shine on, natural beauty!
Author Bio :