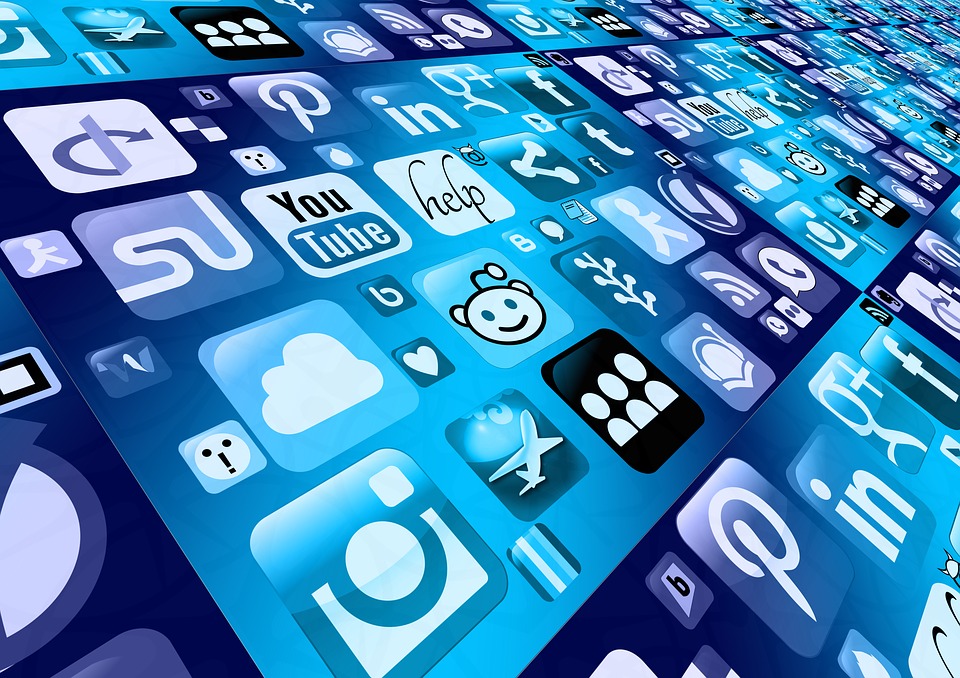 Every company needs a logo to represent their business. Without one, your business will be far from memorable. Business owners and company leaders need to come up with the right design to stick in the minds of their customers. This will help them increase brand awareness and put their business on the map in their local community or around the world.
Logo making has evolved over the years and it's easier than ever to get a top-quality logo design in a matter of minutes. Online resources make it simple to get a logo that grabs the consumer's attention, creates a strong first impression, and lays the foundation of your brand identity.
Besides that, an effective high-quality logo is memorable, it separates your business from the competition, and it generates brand loyalty. Plus, as your audience gets to know your future iconic logo, they begin to expect great things from your business.
You may not have realized the power of a company logo, but it truly does make a lasting impact on your target market. Whether that impact is good or bad comes down to the design, the message it portrays, and other factors that could have a positive or negative impact on your branding efforts.
With that in mind, we will now take a detailed look at logo making and how it has evolved over the past 30 years. Keep reading to discover the exciting truth.
The History of Logo Making
As you've undoubtedly surmised, the history of logo making has evolved throughout the years. It's gone through a number of different stages in the past 30 years. And it's gotten to the point where it's easier than ever to design a logo for your business or brand.
Even better, it's much less expensive than ever before when you use an online logo maker with existing templates that you can alter and manipulate to create a unique, interesting, and attention grabbing logo for your business.
With the advent of the Internet, logo making has changed for the better and it will never be the same again. Creating logos online has made it simple for businesses to get a high quality logo for their company very quickly.
You no longer need to hire professional graphic designers to create a top-quality logo for your enterprise. In fact, with the use of online logo makers, you can create your business's logo yourself for a fraction of the cost of an expensive graphic designer.
But we're getting ahead of ourselves. Let's look at logo making before the World Wide Web was even a blip on Tim Berners-Lee's radar.
Getting a Logo before the Internet
The modern era of logo making and design began in 1885 by a man named Frank Mason Robinson. He was the original designer of the iconic Coca-Cola logo, and the business world has never been the same since.
More recently before the Internet was ever a thing, a company would have to hire an artist/graphic designer to create an image for their business. They likely had to pick up their local Yellow Pages to search for a specialist in graphic design. But they may have had a difficult time finding someone in the phone book because the industry was relatively new and growing at the time.
Another option was to contact local artists in your community. You could tell them about your business and the message you wanted to get across and request that they draw a logo to represent your brand.
This wasn't the easiest and most convenient way to get a logo like it is today. But it was the only way to get an image for your brand that represented your company. Some artists likely charged a fortune for their original artwork. While other artists may have practically given their artwork away for free. It all depended on the artist and how much he or she valued their work.
Commercial logo design became popular between 1910 and 1913 in Europe and the United States. In fact, the Olympic flag with the five rings was designed in 1914 by Pierre de Coubertin. Since then, brand specific logos have become more popular and effective than ever before.
How the Internet Changed Logo Making for the Better
As you can imagine, the Internet had a major impact on logo making. It became simpler than ever for companies to find top-quality graphic designers once they began advertising their services online. And the graphic designers loved it because they were able to charge high prices for their effective and attractive logos. But the business owners suffered because it was very expensive to buy a logo at this time.
On the other hand, hiring a logo designer online definitely had its perks. You didn't have to comb through pages and pages of the phone book before you found a single designer willing to create your business logo. With the Internet in full swing, you had access to many logo designers ready and willing to help design your logo because they were making good money and they still do to this day. Although hiring a graphic designer is an outdated way to get a business logo at this point.
Logo Making Software: The Next Evolution of Logo Making
The advent of logo making software was the next evolution of logo design and logo creation and it definitely had a major impact on the industry. For business owners, this impact was great because they could purchase logo making software and design their own company logo for a fraction of the price that they would pay a graphic designer.
Even better, if they create one logo and it doesn't seem to catch on with their market, they own the software so they can create another logo or as many as they need until they finally get it right.
The best part about logo making software is it changed the industry forever and it made it inexpensive for business owners to get a logo for their brand or company. And once this software evolved, it became simple to use quality templates to design a top-notch, high quality logo for your business without spending a small fortune to get an attractive design.
Logo making software requires that you download the files that you create using the program. This simple evolution is quite effective, which makes the entire practice of creating a company logo even easier than ever right now.
Crowdsourcing & Logo Contests
Another great thing about the evolution of logo making is the use of crowdsourcing and logo contests to get a high quality logo at an insanely low price. Crowdsourcing your logo means a bunch of different designers create a logo for your brand and you get to select the one you like the best as part of a contest. 99 Designs really put this concept on the map and many companies were happy with the logo they ended up choosing as part of this competition.
But is it really the best way to get a logo for your business? Dozens of designers likely had their designs rejected and didn't make a cent for their hard work. If you find that slightly disconcerting, you may not prefer using logo contests and crowdsourcing to get a new business logo for your brand.
Online Logo Makers, No Downloads & Logos in Minutes
Online logo making is the current evolution taking place in this industry and so far it's the best way to get a logo by far. These online logo makers do not require you to download software onto your computer, so you can design your logo right on the web and instantly get your files in a matter of minutes.
Some business owners would prefer to avoid downloading logo making software onto their hard drive. Now they don't have to because logo makers exist on websites that were designed to make it easier than ever for business owners to create a gorgeous logo to represent their company.
Final Thoughts
Clearly, designing a logo for your business has evolved quite a bit over the past 30 years. And it will undoubtedly continue to evolve over the next 30 years as well.
One thing is for sure. The Internet is constantly changing and adapting as new software and ways of doing things become available. But you should appreciate online logo makers that do not require a software download. They provide an amazing way to get a top-quality logo for your business that is ready for you in a matter of minutes. Take advantage of this opportunity now because it doesn't get any better than this.