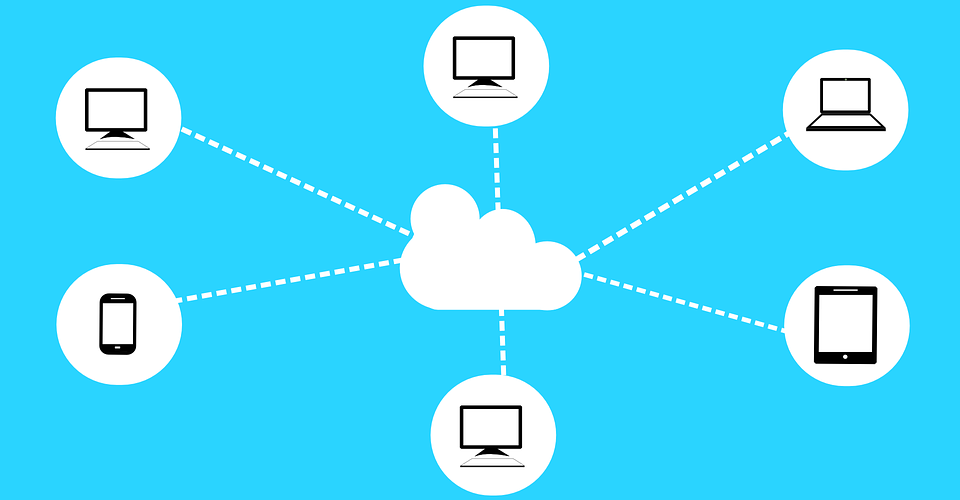 In today's scenario, cloud computing is the new frontier among each and every business growth. Whether it is a school, an IT firm, a healthcare industry, or any other type of company, organizations are openly adopting this new technology. The fast delivery of products, resources, and services have overtaken the traditional in-house architecture. It is so because business clients find this concept of cloud computing more scalable, reliable, and cost-effective, in comparison to the traditional IT infrastructure. Talking about the businesses, which had created their own official data centers and traditional IT architecture still depends completely on these models for management and security purpose.
Selection of an IT project for your organization is an essential decision to be taken at the right time. Every industry requires for a safe and secure platform to store their data from where the things are easily accessible and executable by employees, minimizing the financial costing. Well, if your organization plans to migrate the work from traditional IT infrastructure to cloud-based architecture then, go through this post. This will help you in understanding the difference between cloud computing Vs traditional IT infrastructure and hence, determine the suitable one for your business.
What is the Traditional IT Infrastructure?
The traditional data centers comprise several hardware components like a PC's desktop, CPU which is connected with a network through the remote server. This server is installed on the workstation itself and allows all employees to work with the hardware for using the enterprise resources.
Purchasing of hardware and its regular updation with maintenance is required when an organization decides to work with IT architecture. If authorities become careless regarding the updates and maintenance then in no time your data will get leaked from on-premises architecture. Major application upgrades are also needed in case of traditional IT infrastructure. This ensures that the fail-safe machines are available, in case of hardware failure occurs. An in-house IT department executive should be commanded to install and maintain storage hardware.
Industries are there which find traditional IT storage model one of the most secure information hosting methods. It is so because it permits higher authorities to have entire control of company's resources in their hand. They are the customized and dedicated system ideal for enterprises, which is required to execute several types of products.
Cloud Computing Vs Traditional IT Infrastructure
Instead of working with physical hardware, server, networks on the premises, cloud computing renders a virtual hosting solution. There is no role of physical hardware because this online computing technology frees its clients with this sought of a headache. It is a real-time virtual environment, which is hosted simultaneously between the multiple servers. So, instead of investing financial cost in purchasing physical components, organizations can rent their cloud storage space from service providers in a more effective manner, on the basis of pay-per-use. The major difference between cloud computing and traditional storage servers are illustrated below:
Flexibility and Scalability – An enhanced level of scalability and flexibility is provided in cloud technology in comparison to the traditional IT infrastructure. The on-demand virtual storage space is unlimited in online computing technology. Organizations might face the issue of uptime or downtime because it is dependent on the website traffic. But there is nothing to worry regarding this issue because popular CSPs like Microsoft, Google, Amazon, etc., commits to renders 99.9% uptime service.
Resilience and Elasticity – The data and products hosted on the cloud are evenly spread over the server. There are multiple servers connected to work in a collaborative manner. This means that if an individual server fails, no information will be lost and downtime will be ignored. Desired storage space and the server resources on cloud, comprises of a better computing power. This means that your products and services will be performed in a faster manner.
Talking about the IT infrastructures then, they are not so resilient and cannot guarantee constant high level of the server performance. It is so because limited capacity is involved in the storage part and are sensitive in case of the downtime that can be a great productivity for hinder workplace.
Running Finance Cost – Cloud computing technology is more effective than that of traditional IT infrastructure. It is so because in the case of online computing the payment is done only for what you use. Moreover, sometimes the occurrence of downtime means that improvements and updates are taking place to increase the existing performance.
You have to buy the equipment and extra server space when it is about traditional IT infrastructure. If the performance goes slow then, you have to solve the problem by buying for the resources that you are not having. Apart from this, the cost of physical server decreases year-to-year. This means that investment returns of investing money on the traditional IT architecture are quite low.
Business Information Security – In simple words, one can consider the concept of cloud computing as the external form of information storage and application delivery system. Whenever an internet connection is present, users can work with the server data for any purpose. Selecting a CSP, which is transparent in the hosting service of the cloud environment and assuring advance security approaches, are suitable in terms of online information security. All this means that in cloud computing, enterprise data protection is a shared responsibility, which is in the hand of cloud service provider and customer.
Organizations themselves are responsible for their security factor in case of on-premises environment. This requires a significant time duration and money to ensure the right protection strategies used on your premises.
Conclusion
A brief comparison in between the cloud computing vs traditional IT infrastructure is drawn in this post. As a conclusion part, we only want to state one thing –
'If an individual has proper and regular awareness regarding Cyber computing and preventive measures against cybercrimes then, off-premises infrastructure is the best solution for business development.'
Author Bio :