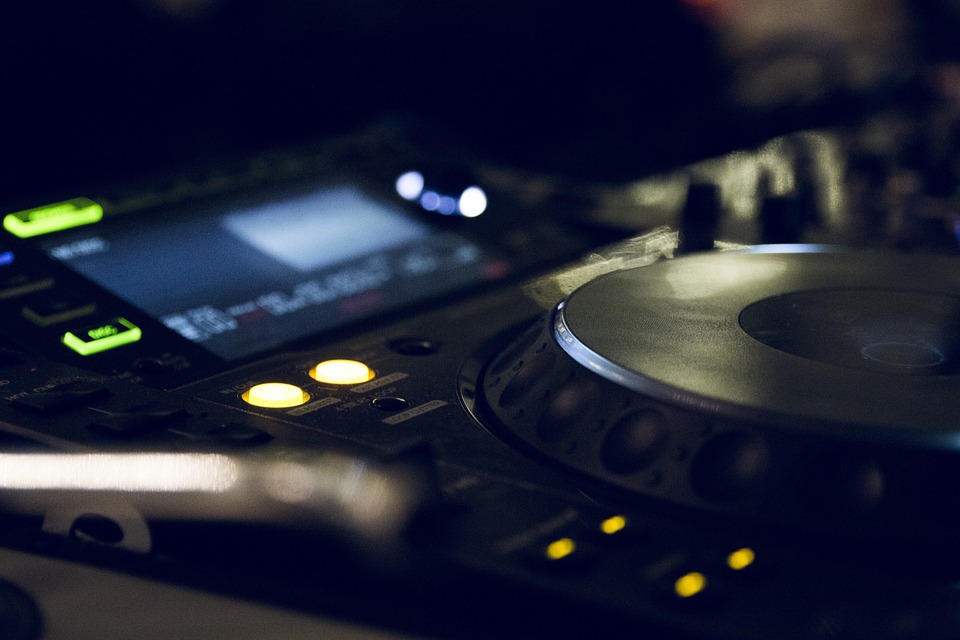 The music industry has undergone some important transformations that have diminished the significance of traditional record labels. The way in which people consume music has completely changed. We have come a long way from peer-peer sharing of music files to paid subscriptions and online music streaming platforms on mobile devices giving listeners access to millions of songs. The paradigm shift is not something that happened overnight, but it has certainly increased in the few years.
For example, the number of paid global subscribers for Spotify increased from 30 million in 2016 to 100 million in 2019.
Not just Spotify, SoundCloud, YouTube Music, and Apple Music have a similar success story of rapid growth, indicating a shift in customer expectation for accessing music at their convenience. One thing all these music streaming platforms have in common is their algorithmic framework that leverages machine learning to combat the music preferences and listening behavior of their audience. All of this combined with the platforms optimizing UX, we are in a new era of world music discovery. Major music streaming platforms are doing a great job of giving their listener base what they want in the form of customized and branded playlists.
Social media and mass music streaming platforms have enabled this fundamental change
Social media has enabled the fundamental change the music industry is witnessing now. It gives artists more control over the distribution of their music and has countless options to bypass industry conventions. Music streaming platforms have simplified the whole process so that the users no longer have to purchase a band's video to watch their music videos. Platforms like iTunes and Spotify gives listeners access to music from anywhere. Technology and social media have transformed the way we listen to music, the way we source music and also changed the way music is produced.
Thanks to technology, music artists and creators now have more control over the world. They can produce their own music, upload it to the streaming platforms, and promote it. This also helps listeners to easily discover the songs as soon as it is uploaded to the internet. Producing music has not only become more accessible, but more affordable as well as artists can record their work in their homes or hire out a recording studio for a short time. With internet connectivity continuing to improve and development of smartphones set to increase, technology is expected to maintain a firm hold on the way music is produced, consumed and shared.
Here are some of the positive effects of technology on the music industry.
Ease of access
Gone are the times when people had to visit music shops to get their favorite music records. However, the technology of today has made it possible for everyone to access songs conveniently. People can download their favorite audio tracks using any live audio streaming software of their choice. These music sharing platforms also allow users to share audio tracks on social networks to listen with their peers. Here is proof that 90% of social media users engage in listening and sharing music on social networks.
Distribution techniques are evolving
Decades back, creating the best quality music and bringing it to the fans was tough. The logistical issues regarding distributing music took years to evolve and it took decades for the music creators to get the recognition they deserve. However, these days distributing music is much easier. All credits to the advanced modern technologies that allow creators to global exposure to their music.
Machine learning transforming music streaming
It is exciting to see how technology is influencing the transformation of music consumption. Most audio streaming websites dominate the industry by using modern technology to offer the audience a vast collection of songs and audio tracks from across the world. Music streaming services are leveraging the power of artificial intelligence and machine learning to offer their audience with personalized song recommendations and playlists to enhance the listening experience.
Audio streaming software like SoundCloud and Apple Music has helped music creators to sell the digital version of music to a global fan base. Creating music using machine learning will be the next big revolution in the music industry, though it is not very new now. Currently, music websites are adopting AI to power their marketing efforts.
Live music performances becoming more immersive
The popularity of music streaming and social media has not just impacted how people listen to music, it has also impacted the way performances are delivered. Music brands are leveraging live streaming to deliver an immersive live music experience to their fans. One popular example of technological advancements is live music performances and virtual reality music concerts.
Revenue generation for musicians
In earlier times, revenue generation strategies for music creators were very less. Most music brands invest a significant amount of money to improve their skills, but they are rarely recompensed. The music streaming platform serves as a highly potential revenue stream. Streaming platforms pay music artists according to the total number of streaming views they receive. However, not all of them follow a user-centric revenue strategy that nominally pays the creators. If you want to improve the revenue generation, it is recommended to create your own audio streaming software to get paid for the efforts you put in.
Increased interaction between artists and fans
Social networks have completely transformed the way music artists and fans engage with each other. The biggest transformation in the music industry is contributed through social networks improving the level of engagement between musicians and their fans.
With so many opportunities presented by technology, music artists these days can spread their music to their global fans through social networks like Facebook, Twitter, and Instagram. Social media plays a very significant role in popularizing music streaming and allows creators to sell their music albums. Not just that, musicians now have access to all essential tools to sell and distribute their music.
How live streaming benefits music artists
Earlier musicians had a lot of restrictions in reaching out to their listeners and fans through physical sales through concerts and albums alone. However, modern musicians have a plethora of opportunities to reach out to a broad global audience to spread their music through live streaming.
Here are some of the significant impacts live streaming can bring in for music artists and fans:
New opportunities for artists
Live streaming offers a lot of opportunities for music artists to reach a broad range of audiences cost-effectively. One of the major advantages of live streaming is that your followers consume content on your time and convenience. This allows you to directly target the fans who will most likely follow you.
Reach a broad global audience
Being a real-time solution, live broadcasts help you to reach a large fan base without any geographical or time-related restrictions. Even after the live stream ends, you will have a lot of options to repurpose it and reach out to your audience further.
Opens up monetization opportunities
Live streaming is not just beneficial to reach a large audience; it is a great way to generate revenue. Besides making money from music streaming platforms, you can also leverage social media networks like Periscope, YouTube Live, Facebook Live, etc. to monetize your live music videos. However, if you want to have more control over monetization opportunities, you can consider creating a music website of your own.
Analytics tools
Most live streaming websites provide built-in analytics tools to measure the success of live videos. Integrated analytics and visual reporting tools help musicians to analyze the performance of their live videos and to have a better impact the next time. Live videos of popular music artists hit billions of playback and in such a scenario it becomes difficult to analyze the performance and engagement. However, the in-built analytics tools in live streaming platforms give accurate figures and significant insights.
Conclusion
Music streaming has impacted the industry in a way Google revolutionized the way people browse the Internet. In the coming years, the industry will continue to evolve with new technologies opening lucrative opportunities for both music streaming services and users alike.
Music streaming platforms leverage complex live audio streaming software to handle the huge amount of daily traffic. The ease of access and convenience will become even easier and more immersive in the future. Connected devices and smart speakers will take users engaged beyond the screen with technology expanding the social functionalities beyond the streaming websites.
Author Bio :