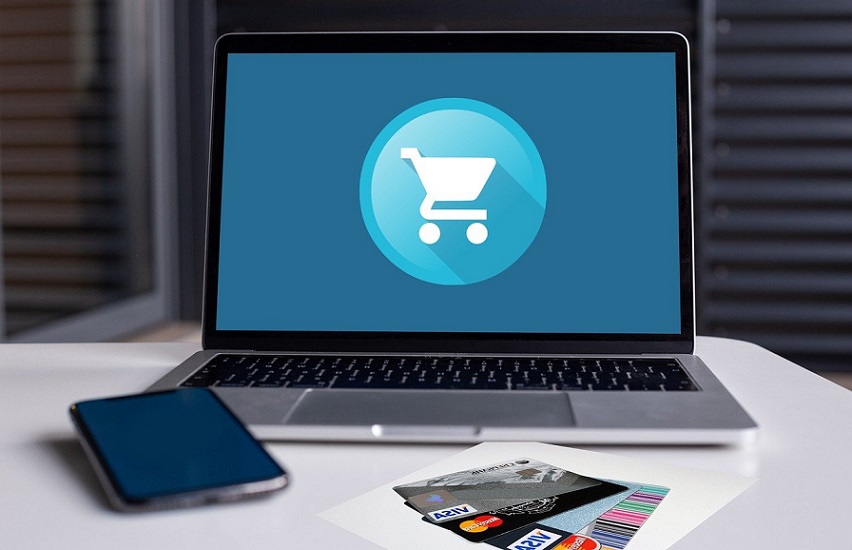 The Middle East is constantly positioning itself as a global financial center. With that, retail has become one of their main economic drivers and has led them to the development of the amazing world-famous Dubai Shopping Mall. From Mall's to high-end retail brands, Dubai has it all and has kept their status higher than ever when it comes to offering luxury.
This includes the evolving all-new concept of an omni-channel. This was designed to provide the customers with convenience to avoid having to carry their shopping bags all around. All they need is to simply get their in-store purchases delivered to their doorstep. Talk about the ultimate form of convenience, am I right?!
Spending Potential in the Middle East to make the Market go BOOM
As it may seem to have happened overnight, this market boom has been at the verge of sky-rocketing for quite some time and has probably just got the tiny push off the edge that it needed all along!
With the lockdowns and whatnot – the COVID-19 pandemic has certainly become the new normal! While the Middle East has given customers the ideal setting to enjoy 'destination shopping' in every way possible, COVID-19 has changed the way the world thinks and has pushed them into testing the waters with online shopping. Which proves that the most significant of all recent developments in retail is the growth and progress of e-commerce. With this massive shift from physical visits to the easy access to all their favorite brands right at the palm of their hand; customers feel at ease to shop online to avoid possible COVID-19 exposure, or simply to embrace the new reality of a socially-distanced shopping experience altogether.
So what are the factors that really led to it? Read on to find out!
The future of virtual shopping: With an increase in a youthful generation the Middle East will remain no stranger to high levels of spending potential.
Rise in Online Purchase Frequency: COVID-19 has changed e-commerce landscapes worldwide, the Middle East is no different. Online shopping trends increase with the urge to stay safe and healthy.
Satisfaction in your Online Shopping Experience: as the demand for online shopping facilitation increases so does the requirement for e-commerce businesses to keep up with the rapid changes of the rigorous environment. More and more businesses have become familiar with and apply user interfaces that promote healthy user experience and place several efforts to encourage pleasant shopping experiences.
Convenient Payment Facilities: Limited payment methods is a challenge of the past. Many businesses have optimized their payment modes to facilitate all kinds of customers retaining them and discouraging them from last minute shopping cart abandonment.
Increase Phone Usage: E-commerce businesses benefit the most from the sudden increase in the amount of users that access the internet via any mobile device. More usage frankly in simple terms means more business.
Local Websites VS Foreign Websites: Many users in the Middle East have opted to buy from local websites merely because the local businesses finally took the step towards serious development on their online platforms. The Middle East is equipped with spending power which is why it was never an issue to buy from international brands, as business owners embrace the online experience so do their shoppers.
First True Success Stories of the Middle East
'Growth of over 1500% in the past 10 years'
The amount of potential this region of the market holds is tremendous and has happened to catch the attention of numerous renowned companies and businessmen who have chosen to open their e-commerce platforms.
There are two main ones:
Amazon.ae
Amazon is the ultimate star of the show that made its entry in 2017 with a bang and planned to take over by buying Souq.com. Amazon decided to bring gradual changes to Souq internally.
However, Amazon has not let the face of the brand 'Souq' to completely die out and has maintained it quite well in other countries like Saudi and Egypt. Regardless of Amazon dedicating a site to target this region in itself, it has been proven that there is still less selection of Amazon.ae compared to Amazon.com as a large number of Arabs prefer to have an Amazon.com account to purchase from.
Souq
This ecommerce platform was created and introduced in 2005 in the Middle East. It started off as a classified website that seemed to be very similar to eBay. The website was doing moderately well in terms of success as they were a pioneer in the market.
Souq has played a great role in providing better solutions to overcome the existing obstacles in the ecommerce industry in the Middle East. They brought forward innovative strategies like a practical payment platform called Payfort, for better a delivery system they instituted QExpress, Help bit to repair and service their marketplace, and Wing to cater for their delivery marketplace in the best way possible.
The Future is E-commerce
All people really want to do is shop till they drop, and what a better way to shop than from the comfort of your home. The future of ecommerce in the Middle East is bright. They are not only encouraging it, but they are also building trust in online shopping as they convert millions of internet users into online shoppers.
With the integration of various online payment methods becoming a common feature across multiple platforms, ecommerce has caught the attention of many users as it becomes easier to use for all!
Author Bio :