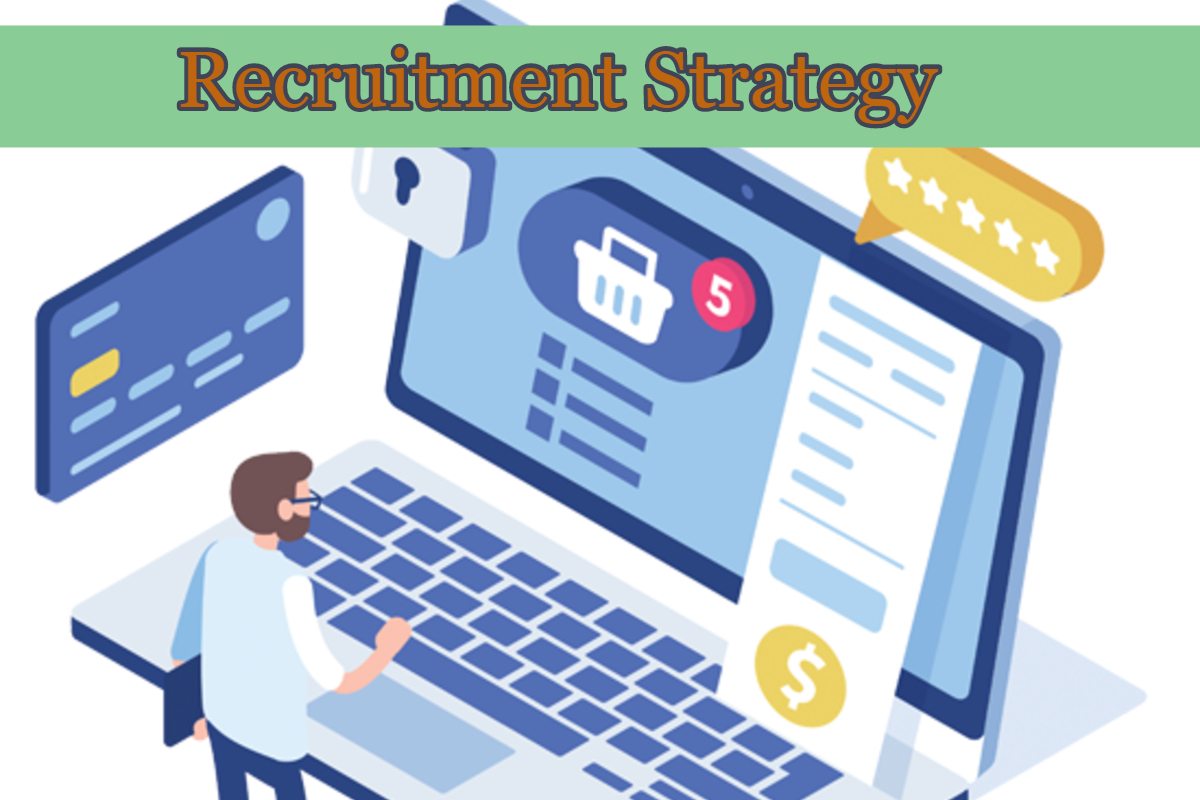 Recruitment is moving its path daily as the HR industry is taking a plunge. We see many talent management frameworks being developed and changed frequently. The HR field is being dominated by technology just what happened with the finance industry. It gave birth to Fintech development and now the HR revolution is giving a boost to the HR Tech segment.
Understanding the business requirements, studying the job market and recruiting the right talent may seem a hectic job for a comprehensive strategy. To make your job easier we have cumulated a few points to consider while building a digital marketing strategy. Now, to develop a digital recruitment strategy would require you a simple 4 step process given below.
What Does Effective Sourcing Look Like?
The first step towards any recruitment drive is the collection of the right candidates from the right segment of the talent pool. If you get thorough while sourcing itself then the rest of the shortlisting becomes effective.
Digital sourcing has become convenient with many services that offer you just what you need. It would yield you a better and funneled set of candidates for your company. Below are the three important aspects to be considered while looking out for sourcing on the digital platform.
Focus On Your Careers Page
If you have a developed brand to recruit for or a greater pitch of your business in the form of a website, then a career page of your website is the most useful page. You can source interested candidates by simply putting a form submission on the careers page of your website.
This will help you with an all-time available database, for varying roles. You can access it whenever you are in need of a recruit for any role.
Taking Help Of Social Media
Social media is also a good source to get known and referred candidates for your job position. Twitter, LinkedIn, and many other sites act as a networking medium for the recruiters. An expert recruiter leader would surely make the most out of it.
They have an added advantage of a peep into a candidate's personality and reputation among other working professionals.
Advantages Of ATS Software
Networking and social media sites are the gathering sources for your recruitment database. Processing that database is equally important when you are talking about large numbers. ATS software does the same for you.
They have been controversial to some extent in their usage, but overall their advantages weigh better than the limitations. They help in scanning the right skills, qualifications and also the structure of the resume.
Why Do You Need To Customize Your Recruitment Plan?
Digital recruitment can be customized to many extents that you can never imagine. You may go social, on job portals or networking sites. You can opt for a comprehensive online assessment platform or different specialized online assessment tools for digital recruitment. You can go for a full-fledge public drive or a rather more private employee poaching.
The digital platform provides everything mentioned above. It is up to you how you use the digital expertise well. Make it a priority to be different and innovative in your digital strategy and you will your customization work wonders in the recruitment process.
For further assistance, you can keep in mind the points given below.
Be creative in your questions and answers session on the mail or any chatbox
Pick up new methods for judging as the digital world is misleading
Match your business motto with the recruitment process
Use more tools to do the mechanical work and you focus on the aesthetic and principles-based aspects.
How Can You Shortlist The Candidates With Ease?
Shortlisting the candidates is the segment for which you can take the help of technology the most. Now you don't need to make written or oral or psychometrics tests for the candidates. There are outsourcing websites and businesses that take care of it for you. Also, they have a wide range of tools available for every one of your needs. 
Career orientation, LMS Software, ATS Software, and easy test makers are in built-in these services features. Why go for manual sorting if you can get better and bigger results with digital tools.
How Can You Improve Candidate Experience?
The candidate's experience during the recruitment process gives you valuable feedback from the recruitment industry. In the end, you are seeking for improvements.
Also, the digital world is a monitoring world to enter. Every move is being noted, appreciated and depreciated. While hiring in the digital recruitment segment, you need to be more aware of the surroundings than anything else. Reviews and feedbacks build or break your reputation. To maintain that one must consider the concept of the digital world, "User Experience". Just like website interfaces are reviewed for flaw-less user experience, the recruitment process should also be designed in a way that is fair, interesting and standardized to the domain.
Author Bio :