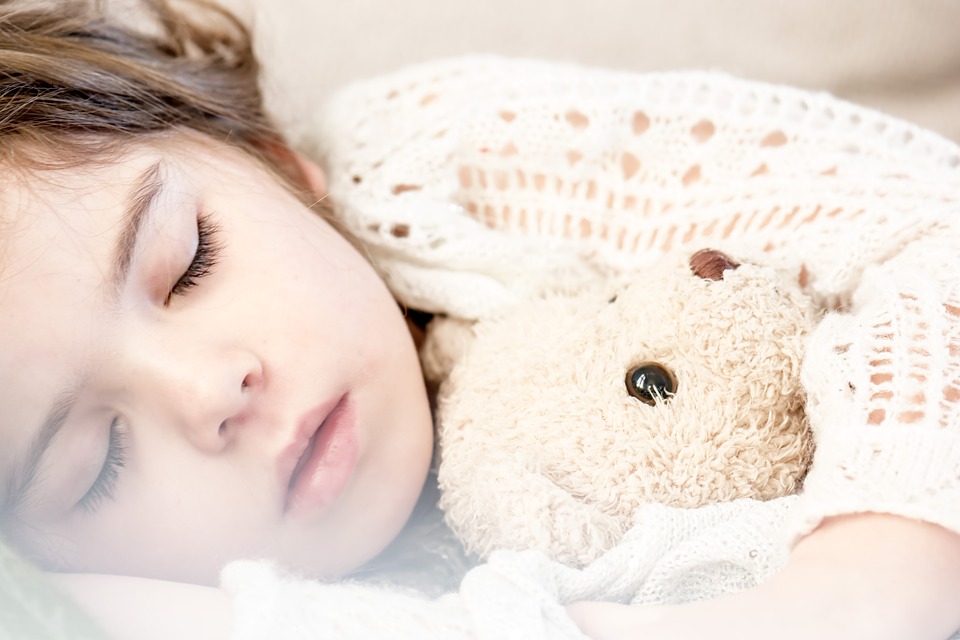 Your bundle of joy would spend much time, at least 2-3 years of his life in a mini crib. Therefore, you must buy something that is safe and durable. Did you know that all baby cribs made post-2011 should meet the US Consumer Product Safety Commission standard? The date of production should be clearly visible on the mini crib for you to check and then buy the same. You must not pick any random crib that is available in the market. It is not legal to sell baby cribs that fail to meet the safety standards.
According to an online study, babies love routine and need their naptime. Therefore, here are some of the things to consider when shopping for a mini crib for your toddler:
Crib bars
When you scout for baby mini-cribs, you should not choose a product with bars or slats,which are wider than 23/8 inches at a distance. You can test the width by passing a soda can. If you find that it passes easily, the gap is dangerous for your little one. It would lead to a fall.
Therefore, your baby's safety should be your top priority when looking for mini cribs. If your neighbor uses a crib, ask them and you will get your answers. These little things matter for the safety of your infant.
Size of mattress
Choose the right-sized mattress for your baby's mini crib because you will not like to have gaps between the edges and the pad of the crib. Do not use a supplement mattress but opt only for the pad that comes with the mini crib. Keep the crib safe and do not use soft bumpers, pillows, toys, or comforters. Avoid keeping the crib close to windows, chords, or curtains, as it may lead to strangulation. The mattress should not be thick and sag due to the infant's weight.
When you are out in the market for shopping baby products, opt for Best Mini Cribs 2018 – Reviews and Buyer's Guide, to make an informed decision.
Headboards with no ornamentation
Buy cribs that come with solid headboards sans any decorative pieces or cutouts. Check whether the crib has sharp and pointy decorations or not. If yes, do not buy such mini cribs. Your infant's clothes may be stuck in such sharp decorative pieces, leading to injuries. If you have any doubts, ask the shopkeeper questions. Do not hesitate to ask for information.
Check whether any screws, glue, nails are sticking out on the mini-crib or not. Avoid products if they have these defects. If the crib is painted, make sure it does not peel off or splintery.
The crib should not shake
Pick out a crib that does not shake when you wobble it. The mini crib should be made of sturdy material. If the product shakes, it shows the crib has been manufactured inappropriately. Nothing is more important than your baby's safety.
Edge size
The bunk inside ought to cozily suit a standard lodging sleeping pad – in any event, 51 3/4 inches in length by 27 3/8 inches wide. Ensure that there is no space between the sides of the sleeping pad and the bunk dividers. This represents a huge peril, as infants can get caught in that space.
Adaptability
Many dens are intended to change over to a little child bed, day bed, or even the headboard and footboard for a full-size bed. Ensure that the bunk makeover is moderately simple to do (check online surveys from guardians) and that you like the vibe of the new furnishings.
Space savers
Parents short on space might be keen on versatile or smaller than expected lodging alternatives, the two of which occupy less room than full-size bunks. Some crease or breakdown for capacity; some have wheels so they can be moved around the house.
Flexible bedding tallness
Most bunks let you change the stature of the den sleeping pad by just raising or bringing down the sleeping pad support. An opportunity to bring down the sleeping cushion is the point at which your kid starts sitting up. As children get progressively dynamic and move to pull up and standing, they can climb and drop out of the lodging.
Most new dens available agree to both compulsory and intentional security benchmarks. Peruse lodging wellbeing tips from the American Academy of Pediatrics (AAP). First off, make sure yours is appropriately collected and basically stable; the U.S. Buyer Product Safety Commission reports many cases wherein banks have fallen to pieces. On the off-chance that this occurs, a child's head can get caught in the spaces between the sleeping pad and side rail.
When setting up lodging, pick a spot away from windows, window blinds, and draperies. Infants can choke on the lines, and more seasoned children could pull themselves up and fall through the window. On the off-chance that there's a rope on your infant screen, keep it at any rate 3 feet from the den.
Conclusion
Now that you have these tips handy, shop for a safe, durable mini crib for your infant. Buy a product that is not dangerous for your little one.
Author Bio :